Trump Denies He's Worried About Son's Legal Situation—But Admits Trump Tower Meeting Sought Clinton Dirt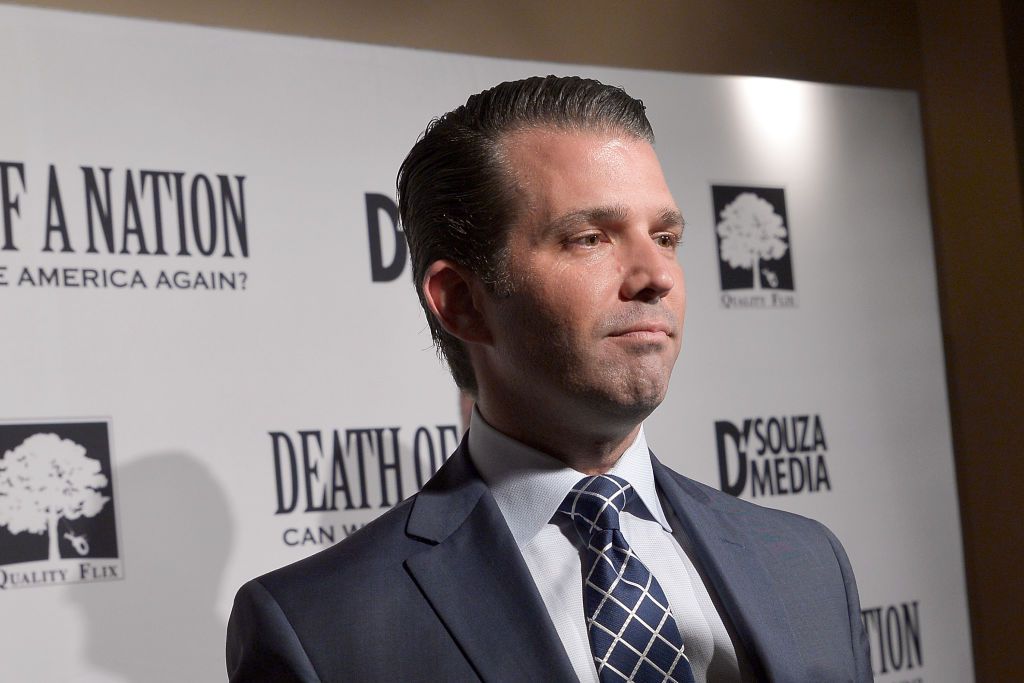 President Donald Trump lashed out at "fake news" reports about his son's Trump Tower meeting with a Russian lawyer in 2016—but admitted that the meeting was to "get information" on his opponent Hillary Clinton.
"Fake News reporting, a complete fabrication, that I am concerned about the meeting my wonderful son, Donald, had in TrumpTower. This was a meeting to get information on an opponent, totally legal and done all the time in politics—and it went nowhere. I did not know about it!" tweeted the president early Sunday.
According to anonymous sources close to the president cited by The Washington Post and CNN, the president has voiced concerns that his son could become ensnared by Special Counsel Robert Mueller's probe into allegations of collusion between Russia and Trump campaign officials.
An adviser to the president told the Post that Trump does not believe that his son intentionally broke the law, but that he may end up in legal difficulties. According to CNN, Trump has ramped up attacks on Mueller as the investigation focuses on members of the president's immediate circle.
As part of its multi-pronged investigation, Mueller's team is probing a June 2016 meeting between Trump Jr, other campaign officials, and Russian lawyer Natalia Veselnitskaya, who had touted dirt on Clinton.
Trump Jr. last summer preemptively released emails in which he discussed the proposed meeting, replying "I love it" when an intermediary said the Russian had damaging information on Clinton.
The president's son downplayed the significance of the meeting, saying in a statement last July that he met the lawyer to discuss Russian adoptions. Investigators now know the statement was dictated by his father.
His story has since shifted and he told Congress in September, that "to the extent they had information concerning the fitness, character or qualifications of a presidential candidate, I believed that I should at least hear them out." He denies accusations of collusion.
Trump has denied knowing about the meeting, but according to recent reports Trump's former personal attorney, Michael Cohen, is prepared to tell Mueller that Trump was briefed about the meeting before it took place.