Trump's Own Department of Justice Will Decide Whether to Investigate Him for Alleged Sexual Misconduct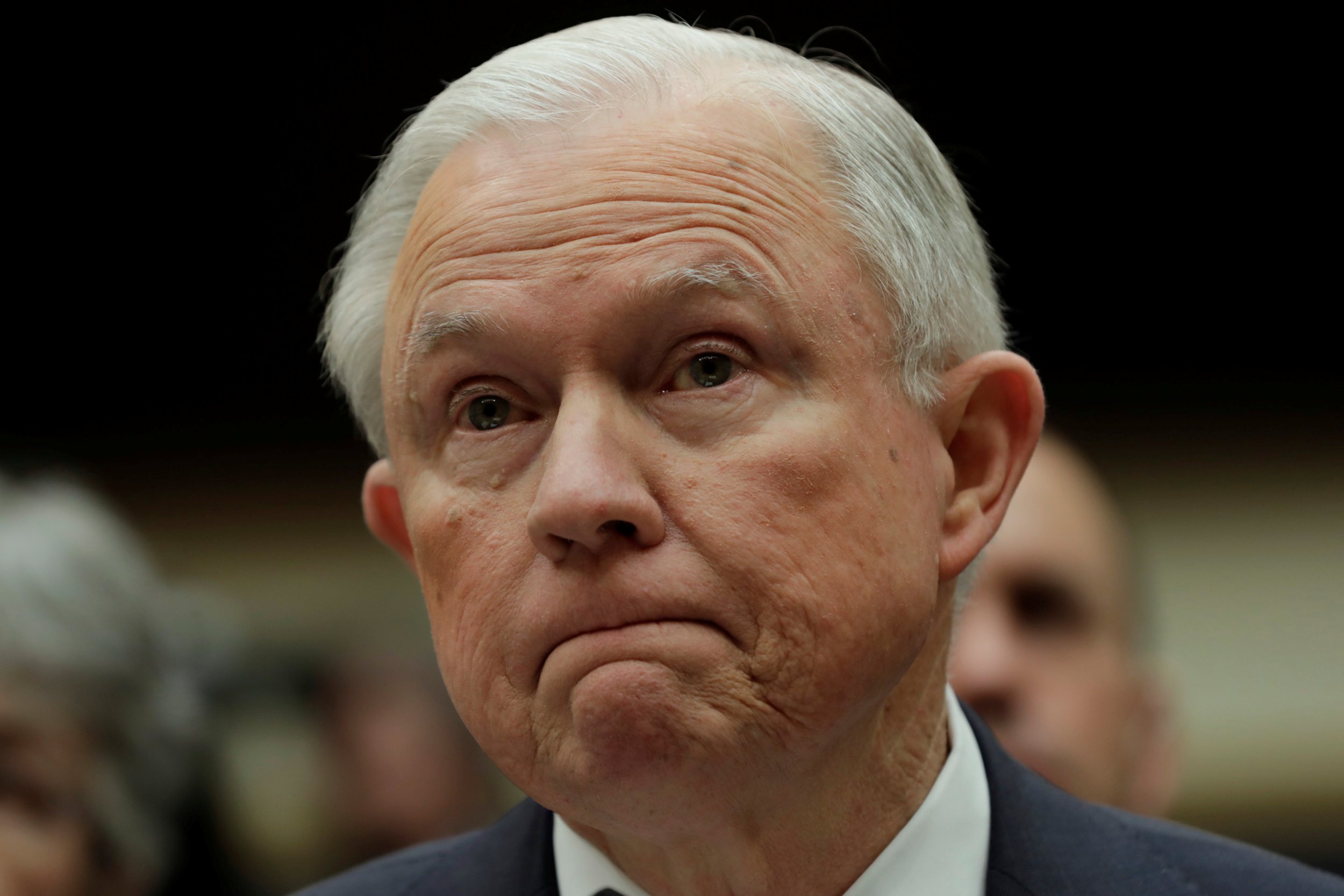 Less than 24 hours after members of the Democratic Women's Working Group submitted a formal request for Congress to investigate President Donald Trump's alleged sexual misconduct, the chairman of the House Committee on Oversight and Government Reform has delivered his response: He's leaving it up to the administration to decide.
Representative Trey Gowdy (R-S.C.) wrote in a letter Tuesday evening that he was rejecting the group's request and would instead defer to the Department of Justice, where Attorney General Jeff Sessions would choose whether to pursue a probe into the allegations against Trump, which number more than a dozen. Gowdy argued it would be inappropriate for his committee to make a call on the issue, stating, "This committee, nor any other Committee of Congress, does not, and cannot, prosecute crimes."
"Those alleging sexual assault or criminal sexual conduct deserve to be interviewed by law enforcement professionals, and charging decisions should be made by prosecutors based on the quantum and quality of the admissible and provable evidence," Gowdy continued.
His House committee, however, has indeed handled investigations into sexual misconduct, most recently in September 2016, when it looked into allegations of sexual harassment that plagued the National Park Service during former President Barack Obama's tenure.
"I want the fear and the difficulty and the pain to belong to the perpetrator, not the victim," Gowdy told a woman testifying at the time. "So I want you to tell us as much about your fact pattern, your story, and I want you to stop and cite all those instances where something more could have been and should have been done, and do it on behalf of the women who maybe don't have the ability to speak up like you do."
Since becoming chairman of the committee in June, however, Gowdy has consistently blocked Democratic-led efforts to investigate the White House. In November, Democrats on the committee charged that Gowdy had gone back on his word that he would be just as rigorous about holding a Republican president accountable as a Democratic commander-in-chief.
"I hope I live long enough to see a Republican president," Gowdy said in a 2015 interview. "And if I do, and if I'm in Congress, I promise you, I will make her or him be responsive to the people's House when they have legitimate requests for documents."
By shifting the decision about whether to investigate to a member of the Trump administration, though, Gowdy all but guarantees the American public will never see a federal probe into Trump's alleged sexual misbehavior.
More than 100 Democratic lawmakers have called on the oversight committee to investigate Trump, and women have been largely leading the charge, saying it's high time for the #MeToo movement to focus on the Oval Office.
"No one is above the law," Representative Lois Frankel (D-Fla.) told Newsweek on Tuesday. "We have to have human decency in every inch of our society—it starts at the top with our president. We can't let Trump off the hook just because he lives in the White House now.
"The American people are really grappling with this 'Me Too' movement. My constituents are asking me, 'Why is Matt Lauer getting fired and Senator Al Franken having to resign while the president remains unscathed? I think the public deserves the truth."