Will Trump Start Deporting Dreamers If No Deal Is Reached In 2018?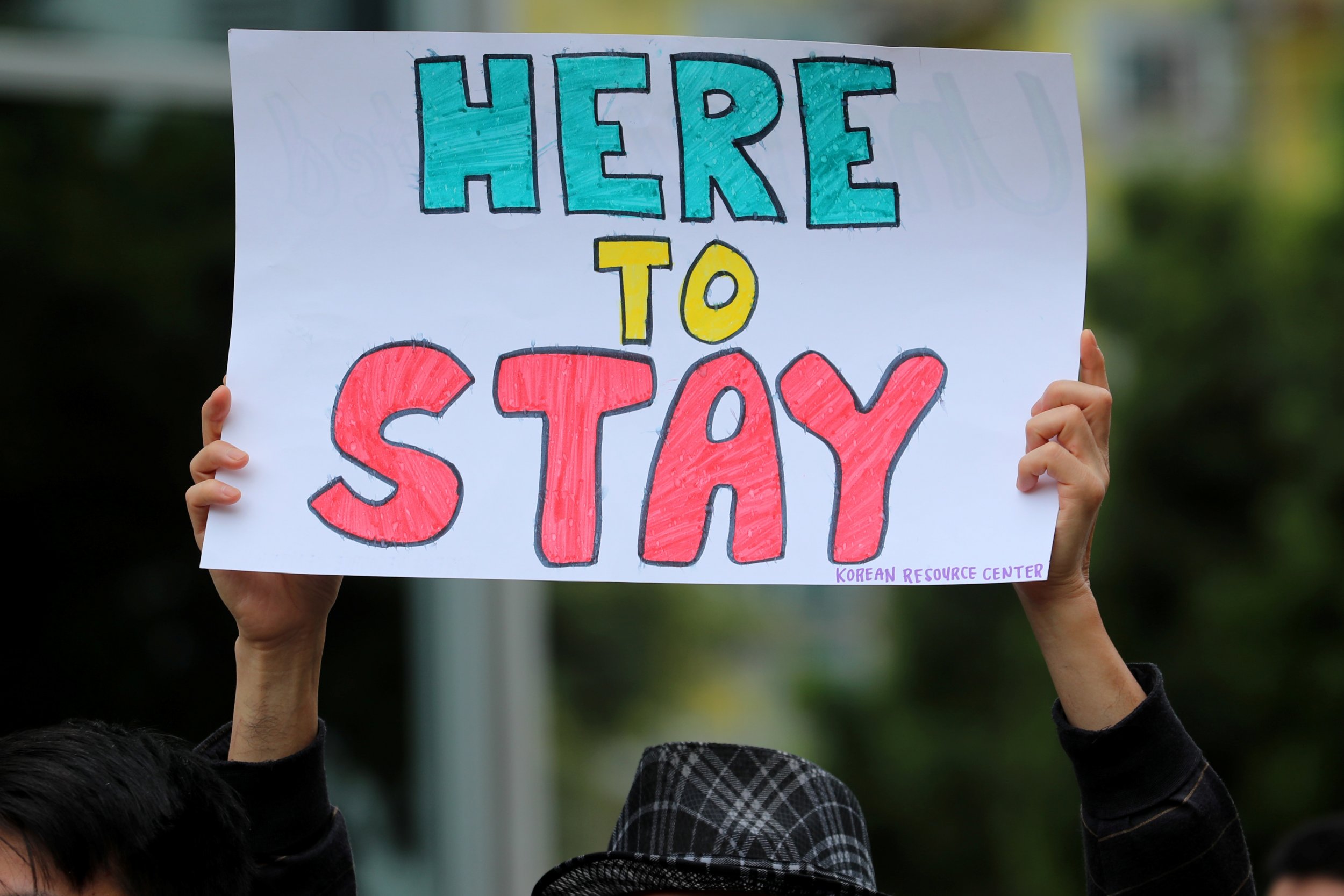 Per orders from President Donald Trump, the Deferred Action and Childhood Arrivals program, or DACA, will expire on March 5 barring Congressional action. The program gave 800,000 immigrants—colloquially known as 'Dreamers'—the chance to apply for two-year school and work permits that allowed them to live in the country without fear of deportation.
But as the deadline draws nearer, many immigration advocates worry that mass deportations of Dreamers will begin shortly after March 5, considering Trump has given federal immigration agencies the green light to arrest anyone, anywhere, including a 10-year-old girl with cerebral palsy straight out of emergency surgery.
Trump quelled some of those fears earlier this week by saying he's willing to reinstate DACA protections for Dreamers—if Democrats are willing to support his border wall. But immigrant rights advocates and many of their allies in the Democratic Party have signaled that they won't' concede further "militarizing" the border in exchange for DACA protections.
As reported by the Arizona Daily Sun, Democrat Rep. Raul Grijalva, a staunch immigrant rights advocate, called Trump's negotiation posture "extortion," adding that Democrats should ignore the rhetoric and work toward a permanent solution like the DREAM Act, which would provide a path to citizenship for the Dreamers.
The political standoff over what to do with Dreamers is set to take center stage sometime in January. There were rumblings of the possible inclusion of DACA protections in the end-of-year spending bill, but Democrats ultimately folded.
Which side will budge to the other side's demand is still yet to be seen. Until then, approximately 122 people lose their DACA protections every day—that's 851 people each week, and more than 7,900 since Trump terminated the program in November, according to an analysis by the Center for American Progressive, a pro-immigrant think tank.
So far, there have been reports that immigration forces have already detained Dreamers with expired DACA permits and are possibly slated to be deported soon.