Trump Is Depriving Immigrant Families of the Life-Saving Food and Health Care That Helped Many Succeed | Opinion
President Donald Trump's public charge regulation was set to go into effect this month—denying millions of immigrant families the opportunity to realize their full potential in this country by making them afraid of accessing life-saving public programs. But immigrant communities have taken up the fight against this racially motivated wealth test. Now, thanks to courageous plaintiffs, we have successfully blocked this dangerous policy in court. Three federal district judges in New York, California and Washington recognized the injustice of the public charge policy and prevented the rule from going into effect by issuing temporary injunctions on October 11.
I know firsthand that public programs can lay the foundation for immigrant families' success. My family moved to the United States when I was 3. My parents worked hard to build a new life for my family—they labored for decades in factories in Rhode Island and used government programs like food assistance to help our family get through hard periods. Thanks to these crucial support systems, my siblings and I have been able to thrive and contribute to American society. Today, my nine brothers and sisters and I are all professionals—business owners, scientists, health care workers, corporate leaders and myself a lawyer. Blocking the public charge regulation means immigrant families like mine will be able to continue accessing nutrition, health care and other vital programs that help children reach their full potential and contribute to our country's success.
I celebrate the injunction not only as an immigrant whose family succeeded with the support of these programs, but as a lawyer dedicated to upholding democracy and justice. This is more than a victory for plaintiffs who filed suit—it is a victory for us all. Federal judges have recognized the public charge regulation is not only unlawful, it stands in stark contrast to our nation's shared values. We know that this country is meant to be a land of freedom and opportunity, and indeed, a majority of the 266,000 people who submitted public comments on the regulation opposed it. These thousands of voices represent the strength and power of immigrant communities and our allies across the nation.
But our fight is far from over.
This injunction alone will not undo the fear and confusion that have already permeated immigrant communities nationwide. We've already seen clear evidence of a chilling effect—families have withdrawn from social programs for which they are eligible, because of widespread misinformation about the proposed public charge rule. The complexity of the rule and the Trump administration's deliberate fear-mongering left families unsure about how they would be impacted, and many have foregone critical health care and food assistance. We will need much more than a court ruling to reassure families that it is safe once more to meet their children's needs. It will take a united effort from policymakers, doctors, educators and other community leaders to ensure that families have the information they need to make informed decisions about how to access the life-saving programs for which they may be eligible.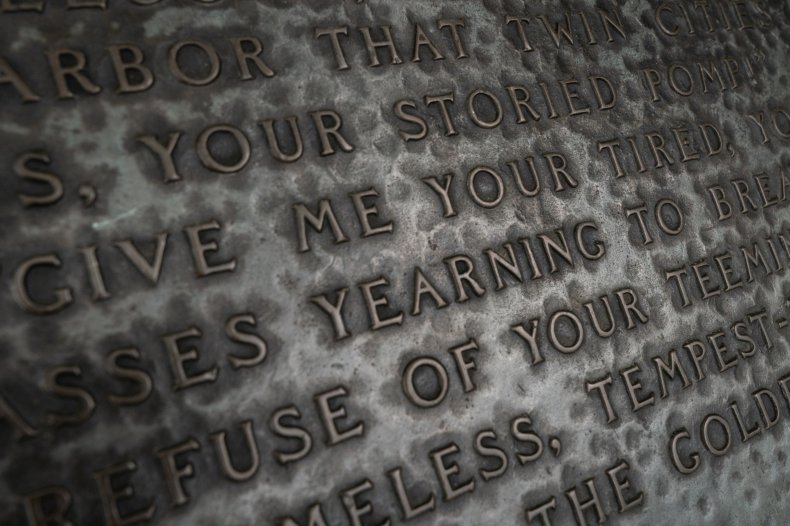 The public charge regulation sought to penalize working families and send a clear message to immigrant families—if you are not white and wealthy, you are no longer welcome in this country. We know that the regulation would impact immigrant communities of color the most. This is no accident—the public charge regulation is designed to block people of color from becoming permanent residents and, ultimately, to block them from becoming citizens and voters.
And public charge is not the only attack. The Trump administration continues to assault immigrant communities in an effort to strip political power from people of color. Caging children, revoking protected status, the census citizenship question, high-profile workplace raids on the first day of school. These and so many other attacks are orchestrated to create fear and confusion as weapons against families of color. In just the last few weeks, the administration has announced plans to deny visas to immigrants who cannot afford to pay for health care and launch mass DNA collections from immigrants detained at the border.
Even as we celebrate this latest victory in the courts, we cannot become complacent. We will continue to defend children and their families until the public charge regulation is fully struck down. And we must continue to fight each and every xenophobic policy that the Trump administration throws at us, until our nation is truly a land of freedom and justice for all.
Marielena Hincapié is the executive director of the National Immigration Law Center.
The views expressed in this article are the writer's own.