Trump Says Deputy Who Waited Outside During Florida School Shooting May Be a 'Coward,' Didn't Have 'Courage'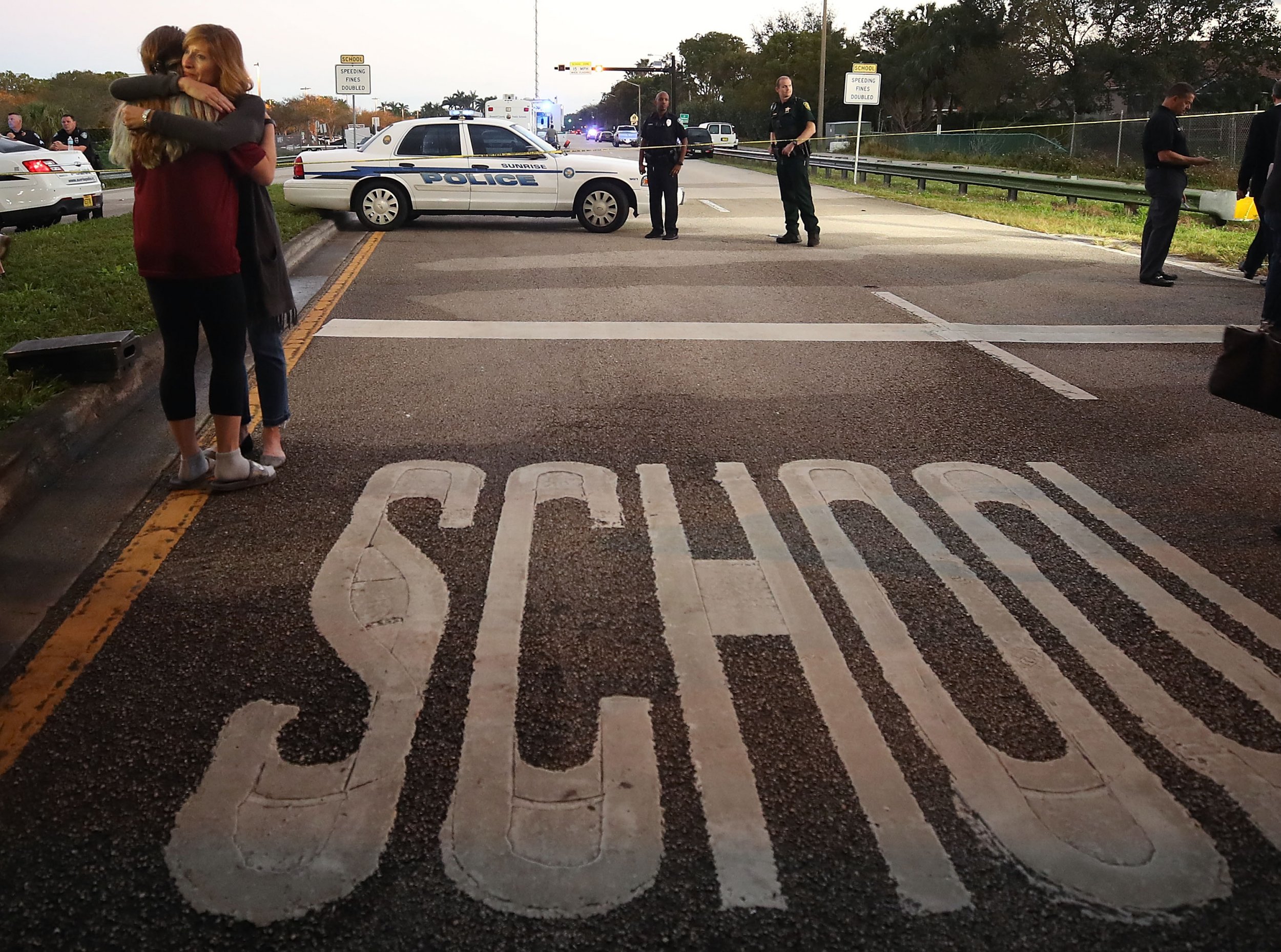 President Donald Trump slammed a deputy police officer who failed to enter Marjory Stoneman Douglas High School while gunman Nikolas Cruz was at large, calling him a "coward" who lacked the "courage" to fulfill the duties of his job.
"He's trained his whole life… but when it came time to get in there and do something, he didn't have the courage or something happened," Trump told reporters on Friday. "But he certainly did a poor job, there's no question about that."
Trump added: "He certainly did a poor job but that's a case where somebody was outside, they're trained, they didn't react properly under pressure or they were a coward. It was a real shock to the police department."
Broward County Deputy Officer Scot Peterson resigned from his post on Thursday after word got out that the 54-year-old had been the only armed deputy on the scene and had done nothing to apprehend Cruz as he killed 17 people. Instead, Peterson waited outside for "upwards of four minutes," according to Sheriff Scott Israel and video footage capturing the incident.
"I am devastated," Israel said at a press conference. "Sick to my stomach. He never went in."
Peterson appears to fear scrutiny not just from his former boss or the president, but from a community that has been roiled by the untimely deaths of children.
On Thursday, local news reporters were met with six Broward County officers who were standing guard outside Peterson's home in Boynton Beach, Florida, when they went to ask him about his resignation. Peterson's family reportedly called the officers there for "protection," according to WPTV reporter Andrew Lofholm.
Peterson's lack of response might be said to fly in the face of the "good guy with a gun myth," which contends that if only the right person were equipped with a firearm, they would be able to stop a gunman and thwart mass killings like the one that occurred in Parkland, Florida, last week.
Research shows that—in addition to it being potentially counterproductive for there to be multiple armed people in the same place as an active shooter—humans are prone to a "freeze" response when faced in situations that threaten our survival, often preventing us from action.
Peterson hasn't spoken out yet as to why he didn't enter the Parkland school to confront Cruz, though some of the shooting's survivors do not place blame on him.
"There is no one that is going to tell you a negative thing about Deputy Peterson," English teacher Felicia Burgin told the Sun Sentinel. "He was committed to our school. I don't know what he could have done other than literally died."
Others weren't so forgiving.
"I'm in shock and I'm outraged to no end that he could have made a difference in all this," Broward Schools Superintendent Robert Runcie said. "It's really disturbing that we had a law enforcement individual there specifically for this reason, and he did not engage."