Trump Describes Defense Secretary James Mattis as 'Kind of Democrat', Hints that he Might Soon be Gone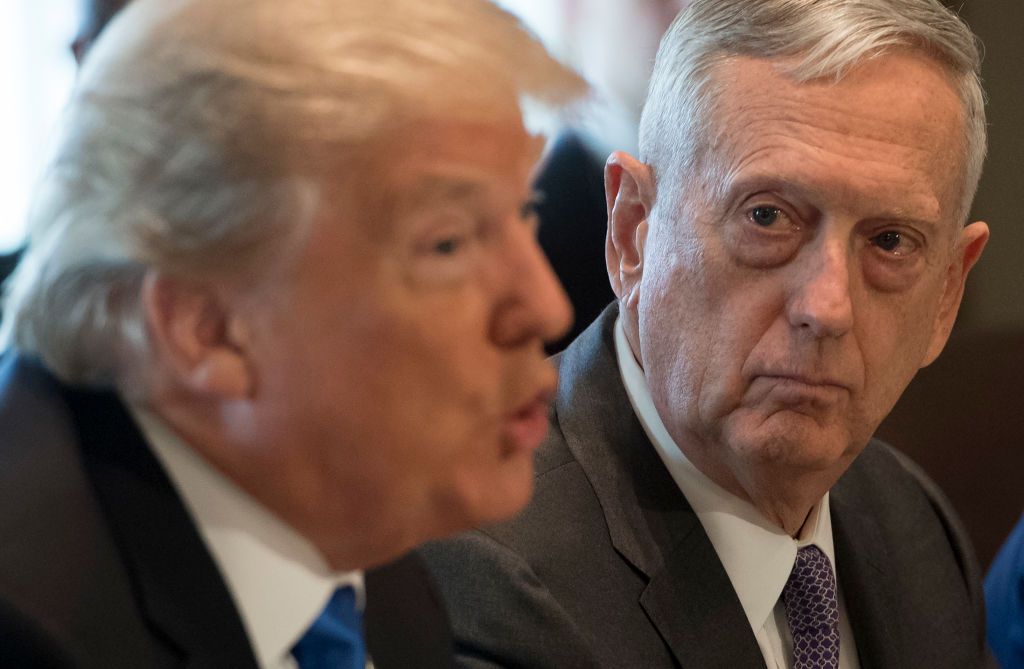 President Donald Trump in clips from an interview with CBS' 60 Minutes aired Sunday described Defense Secretary James Mattis as a "kind of Democrat" and said he is unsure whether the former general will step down from his post.
"It could be that he is" planning to depart, Trump said, according to an excerpt released on Sunday before the show airs. "I think he's sort of a Democrat, if you want to know the truth. But General Mattis is a good guy. We get along very well. He may leave."
A former U.S. Marines commander, Mattis has reportedly clashed with hawkish White House national security adviser John Bolton during his term as defense secretary, and according to Bob Woodward's White House expose Fear has questioned Trump's understanding of key national security issues and balked at the president's impulsive requests.
According to the book, Mattis described Trump's understanding of tensions between North Korea and South Korea as that of a "fifth or sixth grader," and also said he ignored an order by Trump to assassinate Syrian dictator Bashar al-Assad.
Mattis has denied the claims.
Multiple officials told the New York Times in September that relations between Trump and Mattis had frayed in recent months leading to rumours that Mattis could be sacked or step down.
Mattis served as commander of the United States Joint Forces Command under Republican President George W. Bush, and as commander of U.S. Central Command under Democrat Barack Obama, but retired from the military in 2013, amid disagreements with the Obama adminsitration over its Iran policy.