Trump Describes Himself as 'Wonderful Person' While Complaining About Open Championship Site
Former President Donald Trump referred to himself as a "wonderful person" on Saturday, as he denounced The Open Championship for refusing to return to his golf course in Scotland.
Six days after the Capitol riot, the R&A, organizers of the world's oldest golf tournament, announced that it had no plans in "the foreseeable future" to return to Trump Turnberry, purchased by the former president in 2014.
Trump criticized the decision in a statement released Saturday, three days after the 2021 Open Championship began at Royal St. George's Golf Club. "As almost all of the great players, sportscasters, and golf aficionados know, the greatest site and course of all for The Open is Turnberry, in Scotland," he said.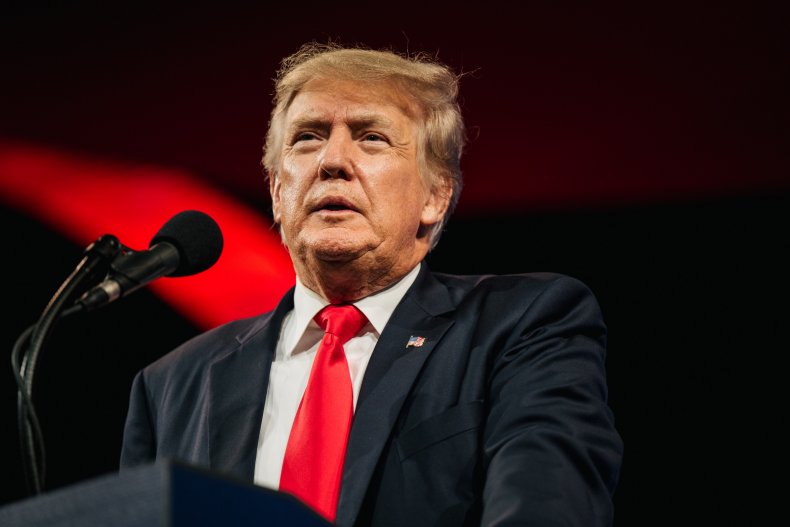 "It is truly a magical place, the players want to be there, and at some point in time the players will be there," Trump continued. "But this course was not chosen for The Open because they consider a wonderful person, and many-time Club Champion, named Donald J. Trump, to be too controversial—this is, of course, a false reputation caused mainly by the Fake News Media."
The golf tournament was last held at Turnberry in 2009, though the Scotland golf course hosted the Women's British Open in 2015, before The Ladies Golf Union merged with the R&A.
"It is a shame that the phenomenal Turnberry Golf links, the best in the World, sits empty during Open Championships, while far lesser courses are on display. Oh well, life proceeds forward! Someday The Open will be back at Turnberry," Trump said.
A number of prominent businesses and institutions severed ties with Trump and his allies after the deadly insurrection at the U.S. Capitol on January 6, including the PGA of America, the New York State Bar Association, social media platforms and four of the country's largest banks.
Organizations that distanced from Trump cited violations of their standards against the promotion of violence and concerns about associating their brands with the controversial president.
Still, Trump has continued to spread false election claims. "There is no more dire threat today than the crisis on our southern border, other than our elections," he told supporters at a campaign-style rally in Ohio last month.
The Republican Party has been engaged in an intra-party battle between the Trump wing and an establishment wing eager to end his grip on the party. In recent months, the former president, who has repeatedly vowed a return to politics, has backed 2022 GOP primary challengers to incumbents who have rejected his America First agenda.
Newsweek reached out to R&A for comment. This story will be updated with any response.