Trump Describes Northam KKK Pic as 'Unforgivable,' And Slams Virginia Governor for Abortion Comment
President Donald Trump in a tweet Saturday described a picture in which Democrat Virginia Governor Ralph Northam allegedly appears in blackface as "unforgivable."
In a medical school yearbook photo that emerged Friday, one man, alleged to be Northam, appears in blackface, while another wears a KKK hood.
Northam initially admitted to being one of the men in the photo, then on Saturday withdrew his admission, and claimed that allegations he was in the photo were not true.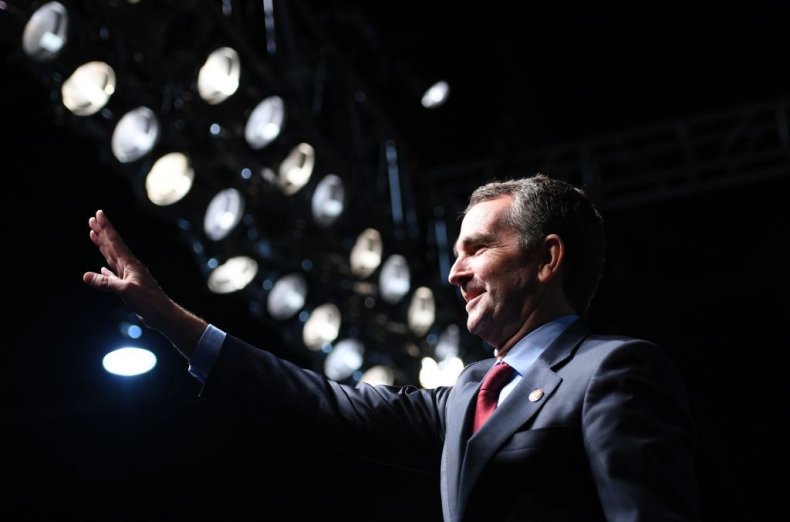 Trump on Saturday criticized Northam for the conflicting statements, and for recent comments about a Virginia abortion bill that Northam's critics claim defended infanticide.
"Democrat Governor Ralph Northam of Virginia just stated, "I believe that I am not either of the people in that photo." This was 24 hours after apologizing for appearing in the picture and after making the most horrible statement on "super" late term abortion. Unforgivable!" tweeted the president.
The president went on to find fault with the election team of Republican Ed Gillespie, who unsuccessfully challenged Northam in 2017.
"Ed Gillespie, who ran for Governor of the Great State of Virginia against Ralph Northam, must now be thinking Malpractice and Dereliction of Duty with regard to his Opposition Research Staff. If they find that terrible picture before the election, he wins by 20 points!" tweeted Trump.
The Democratic National Committee called on him to resign after the pictures emerged, as well as the Virginia Legislative Black Caucus and the House and Senate Democratic Caucus.
In his statement denying he was in the pictures, Northam also revealed that he had appeared as Michael Jackson with his face smeared in boot polish at a Texas dance contest.
In comments in a radio interview Wednesday, Northam was asked what would happen if a child was born after a failed attempt at late term abortion.
He said, "the infant would be resuscitated if that's what the mother and the family desired, and then a discussion would ensue between the physicians and the mother."
The pictures round which controversy has centred on appeared on a far-right website soon after Northam made the comments.