Donald Trump 'More Desperate to Protect Himself' From Russia Probe, His Denials 'Hogwash,' Says John Brennan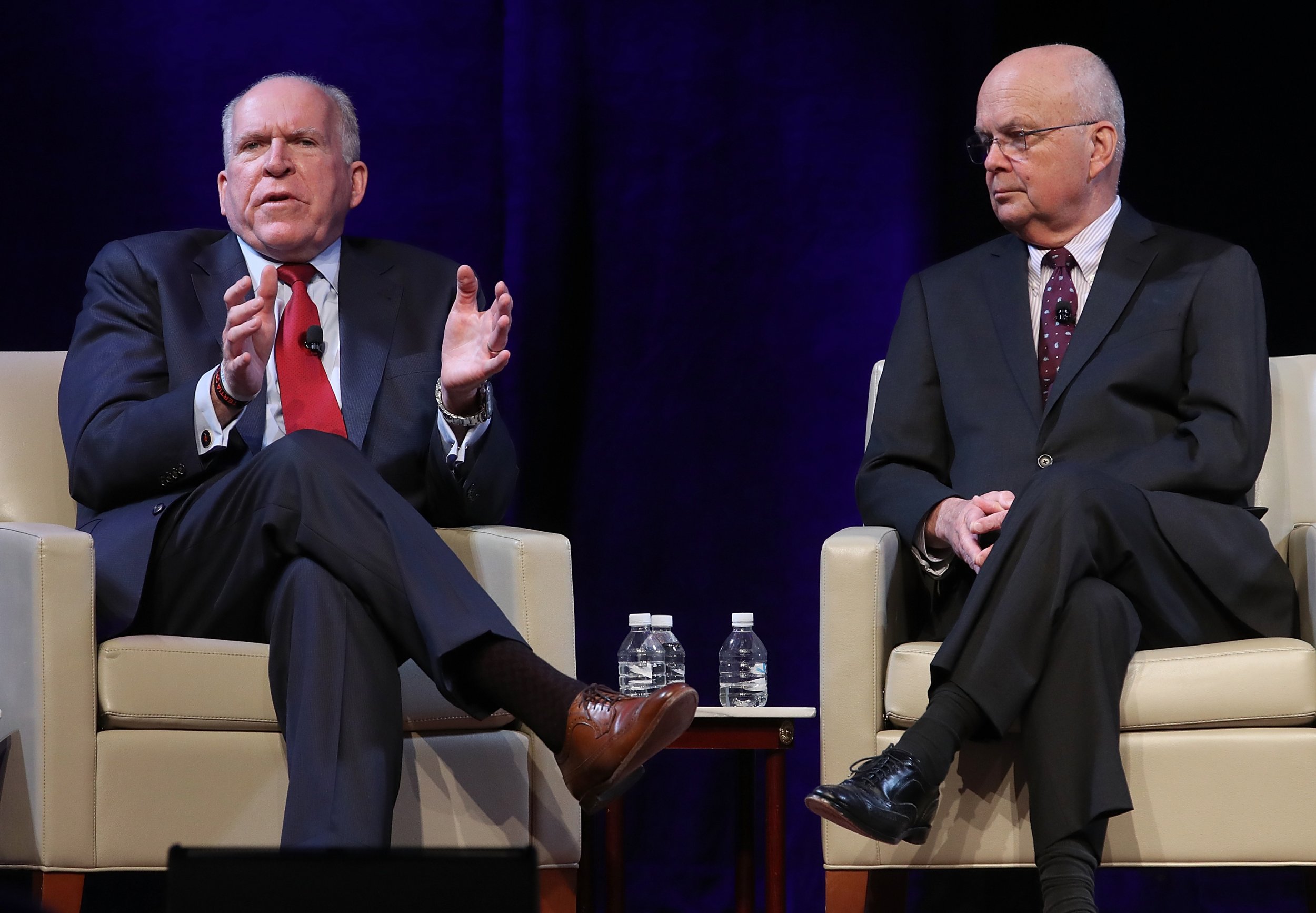 President Donald Trump's denials of collusion are "hogwash" and he has become "more desperate" to shield himself and his cohorts, former CIA director James Brennan said on Thursday.
Brennan, whose security clearance Trump revoked Wednesday citing what he claimed to be "erratic" behavior and "increasingly frenzied commentary, has often publicly challenged the president and claimed Trump was attempting to "scare into silence" anyone who may oppose him.
"Mr. Trump clearly has become more desperate to protect himself and those close to him, which is why he made the politically motivated decision to revoke my security clearance in an attempt to scare into silence others who might dare to challenge him," Brennan wrote in an op-ed for The New York Times.
Brennan pointed to Trump's July 2016 plea to Russia to find Hillary Clinton's missing emails as potential evidence of collusion.
"By issuing such a statement, Mr. Trump was not only encouraging a foreign nation to collect intelligence against a United States citizen, but also openly authorizing his followers to work with our primary global adversary against his political opponent," he wrote.
Brennan concludes that collusion did, in fact, take place and now it must be determined if it was criminal, and if Trump and others engaged in a cover-up or obstructed justice.
"The only questions that remain are whether the collusion that took place constituted criminally liable conspiracy, whether obstruction of justice occurred to cover up any collusion or conspiracy, and how many members of 'Trump Incorporated' attempted to defraud the government by laundering and concealing the movement of money into their pockets," Brennan said.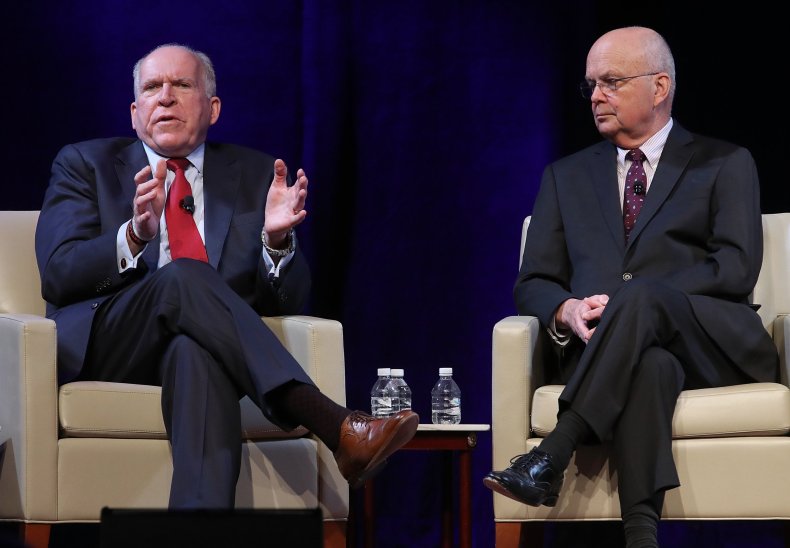 Trump's decision to revoke Brennan's clearance came after the White House announced it was reviewing his and the clearance of other former top intelligence officials who have also been critical of the president.
Trump's proponents have repeatedly gone after Brennan and other former intelligence officials who worked under President Barack Obama. The president's personal attorney, Rudy Giuliani, claimed in an interview on Fox News Monday that Brennan served as the "quarterback" of the Trump-Russia probe at the very beginning and should be put before a grand jury.
White House press secretary Sarah Huckabee Sanders told reporters Wednesday that the administration was continuing to review the clearances of former acting attorney general Sally Yates, former FBI director James Comey, former deputy FBI director Andrew McCabe and recently fired FBI investigator Peter Strzok.
However, Comey, McCabe and Strzok do not reportedly have clearances following their dismissals.
Donald Trump 'More Desperate to Protect Himself' From Russia Probe, His Denials 'Hogwash,' Says John Brennan | U.S.