Trump Administration Wants Ability to Detain Migrant Children Indefinitely Even as Hundreds Remain Separated
The Trump administration announced Thursday it would bypass rules that limit the time minors can spend in immigration detention centers. The Department of Homeland Security planned to withdraw from the Flores Settlement Agreement, a 1997 federal edict that says children cannot be held in detention for more than 20 days.
The administration claimed that the change will keep the principles of the Flores Settlement intact by issuing new regulations to "satisfy the basic purpose" of the mandate and to make sure detained migrant children "are treated with dignity, respect and special concern for their particular vulnerability as minors."
DHS Secretary Kirstjen Nielsen said in a statement that current protocol allowed for "legal loopholes" that "significantly hinder the department's ability to appropriately detain and promptly remove family units that have no legal basis to remain in the country."
Nielsen says these alterations would work to standardize the way minors who arrive in the country without parents or who are removed from their guardians are treated. The Department of Health and Human Services currently oversees about 100 shelters for those children but agents have recently been accused of sexual abuse and mismanagement.
Still, the change will likely land the administration back in U.S. District Court, where Judge Dolly M. Gee has already struck down attempts by the Trump administration to strike down the agreement.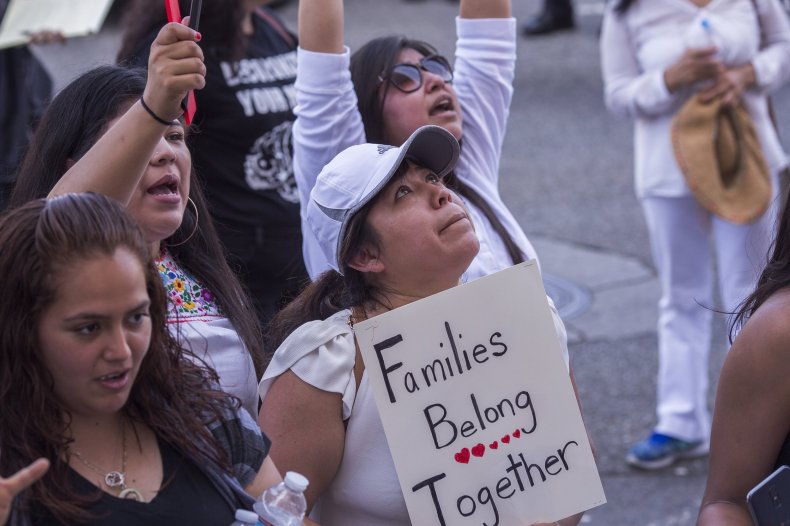 In an emailed statement, Democratic National Committee chair Tom Perez related the change back to the hundreds of children who still remain separated from their families.
"Donald Trump's cruelty knows no bounds. Hundreds of children remain separated from their parents because of this administration's actions," he wrote. "But instead of reuniting these families, they're working to circumvent court limits so they can keep children detained for as long as their family's case is evaluated, a process that can take years. This is an astonishing new low in one of our nation's darkest hours. And Republicans in Congress refuse to do anything about it."
The Trump administration has made previous attempts to detain children for unspecified periods of time. In July, a request was struck down by Judge Gee. She called it "a cynical attempt, on an ex parte basis, to shift responsibility to the judiciary for over 20 years of congressional inaction and ill-considered executive action that have led to the current stalemate."
In May, the administration detained and separated more than 2,700 immigrant children from their families at the U.S. border. Around 500 still remain in government custody.
The rule change will be open to public comment for 60 days before being implemented.
The change would also allow U.S. Immigration and Customs Enforcement (ICE) to create more family detention centers, known as "family residential centers." These centers would be audited by a "third-party entity engaged by ICE" to ensure that they meet standards. The identity of the third party entity, however, was not announced.