Trump Dinner Sweepstakes Leaves Small Donors Hungry for a Winner
One lucky small-money donor to former President Donald Trump's Save America political action committee (PAC) was supposed to win a free trip to dine with Trump in New Orleans. But, Trump's PAC reportedly awarded the prize to no one and he met with other big-money donors in the city instead.
Though a PAC spokesperson said a winner was given an unspecified "substitute prize," the incident has recalled other past times where Trump allegedly reneged on his promises.
"We'll cover your flight. We'll cover your very nice hotel. We'll cover your dinner," one Save America PAC email to donors read, according to The Washington Post. "All you have to do is enter."
"He REALLY wants to meet you, Friend, which is why he's holding (1) spot on the entry list for YOU only," another email read.
The PAC sent at least 15 emails promoting the giveaway. Though the dinner was supposed to happen this last Saturday, Trump only met with donors who gave tens of thousands of dollars and other "well-heeled members" of the Republican party, the Post reported.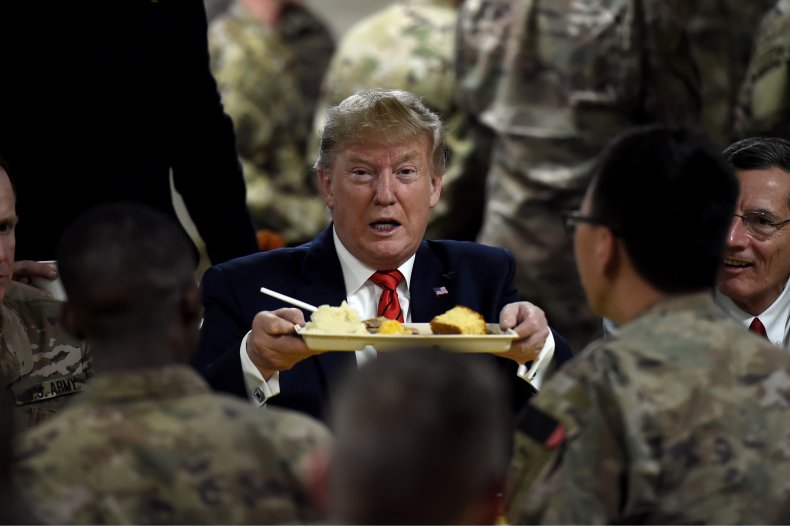 "Due to an administrative error in this individual circumstance, the contest winner was not properly notified for last weekend's event in New Orleans," Trump spokesman Taylor Budowich told the Post on Friday.
The contest rules said the PAC could substitute the prize with one of "greater or equal value." However, Budowich did not specify what the substitution prize was, nor did he provide the name of a winner.
"We protect the privacy of participants, given the hostility and intimidation tactics often used against supporters of President Trump," Budowich said.
It's unclear how much money the New Orleans contest pulled in from donors hoping to meet with Trump. The PAC will not disclose its financial earnings until later this year, and its earnings records won't say which donations came from specific contests.
The incident would only be a crime if the PAC knowingly offered the prize without intending to award it, one legal expert told the Post. If the PAC intended to award the prize, but the organizing simply fell through, then that's not a crime, the expert said. Regardless, Trump's small-dollar donors are unlikely to sue him.
This isn't the first time Trump has been accused of reneging on a promise to those who help him.
From the 1980s to the present, multiple contractors, lawyers, waiters, dishwashers and plumbers who have worked on Trump projects say that his company has refused to pay them for their services, USA Today reported. Some of the contested contracts were for hundreds of thousands of dollars.
In 2017, contractors renovating Trump's Washington, D.C., hotel sued Trump for over $5 million, complaining that he had not paid them.
The incident recalled a time in the 1980s in which 200 undocumented Polish workers preparing the foundation of Trump Tower in New York City said they never received their hourly $5 wages. The laborers said they were threatened with deportation for complaining. The matter was eventually settled privately in 1999.
In November 2016, Trump paid a $25 million settlement to enrollees of Trump University who said that they had paid up to $35,000 to learn how to get rich through real-estate development secrets offered by Trump's non-certified program. Many enrollees accused the program of being a scam with unimpressive instructors, The Atlantic reported.
Trump never admitted any wrongdoing as part of the aforementioned settlements.
Newsweek contacted Trump's office for comment.