Trump to Dissolve Foundation to 'Avoid Even the Appearance of Any Conflict'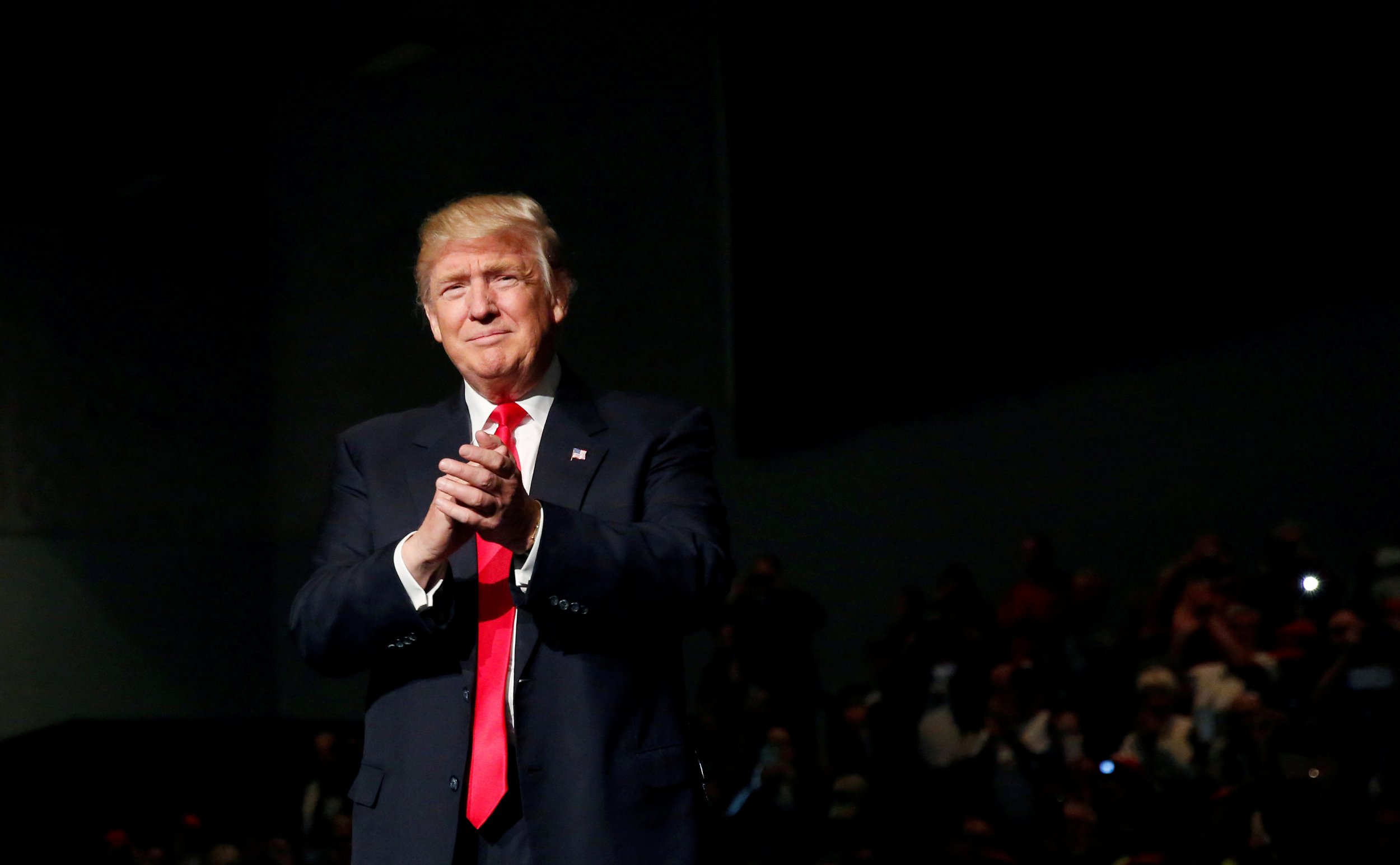 UPDATED | President-elect Donald Trump intends to dissolve his charitable foundation, which has been embroiled in legal controversy over its fundraising and expenditures.
Trump issued a statement late Saturday afternoon saying, "The Foundation has done enormous good works over the years in contributing millions of dollars to countless worthy groups, including supporting veterans, law enforcement officers and children. However, to avoid even the appearance of any conflict with my role as President I have decided to continue to pursue my strong interest in philanthropy in other ways."
However, the foundation remains under investigation by the New York attorney general's office and cannot legally dissolve "until that investigation is complete," AG press secretary Amy Spitalnick told the New York Times.
Trump's statement says he has "directed his counsel to take the necessary steps to effectuate the dissolution." Assuming his team can work out an agreement with New York state, the closing of the foundation could be the first step taken to untangle himself from a myriad of potential conflicts. Infamously refusing to release his tax returns during the campaign, Trump still resists calls for financial transparency and has been reluctant to extricate himself from his businesses. He postponed a planned announcement earlier this month that was intended to detail how he will structure his business interests going forward.
"I am very proud of the money that has been raised for many organizations in need, and I am also very proud of the fact that the foundation has operated at essentially no cost for decades, with 100% of the money going to charity," Trump said in his statement Saturday. However, the statement is untrue, based on the foundation's own admission to the IRS this fall that it violated a prohibition against "self-dealing," in which it transferred "income or assets to a disqualified person"—which under the "self-dealing" definition could be Trump, a member of his family or one of his businesses.
Earlier this fall, New York Attorney General Eric Schneiderman ordered the foundation to stop soliciting money in the state after his office determined the charity was fundraising without being registered to do so. The foundation, which started in 1987, raised $2.5 million from New Yorkers from 2009 to 2014, more than half its total haul of $4.36 million, the New York Times reported. New York rules require nonprofits that raise more than $25,000 annually to register with the state and file audited financial statements to the AG's charities bureau.
The Trump Foundation is governed by a board of five people, consisting of the president-elect, three of his children and an employee. The foundation had $1.16 million in assets at the end of 2015, according to the Washington Post, which has ran numerous articles questioning foundation expenditures.
Suspect spending includes $30,000 used to buy portraits of Trump and $258,000 that allegedly was used to settle lawsuits instead of going to charity. Additionally, Florida Attorney General Pam Bondi elected not to pursue fraud allegations against Trump University, which has been subject to numerous lawsuits for its business practices. Bondi and Trump were criticized when news emerged that the foundation gave a Bondi campaign committee $25,000, although the charity was not legally permitted to give political gifts. Bondi had said she wasn't aware of fraud allegations against the university when she received the donation.
While most experts say Trump needs to completely remove himself from his businesses to eliminate potential conflicts, the president-elect has been cavalier in public about the issue, suggesting he could simply hand his companies to his children to run in his stead. He has pointed out where ethics laws don't apply to his office, and this week issued a characteristic tweetstorm over news that his son Eric will stop soliciting funds for his own charity due to the potential for conflicts with the first family—which the president-elect called a "ridiculous shame." However, the New York Times reported Saturday that the transition team, Trump Organization and family are scrambling behind the scenes to eliminate as many potential sources of conflicts before Trump is inaugurated.
"Because I will be devoting so much time and energy to the Presidency and solving the many problems facing our country and the world, I don't want to allow good work to be associated with a possible conflict of interest," Trump said Saturday.
This article was updated to include further information concerning allegations against the Trump Foundation.