Trump Ditches 'E Pluribus Unum' For 'Make America Great Again' On 'Very Gold' Presidential Coin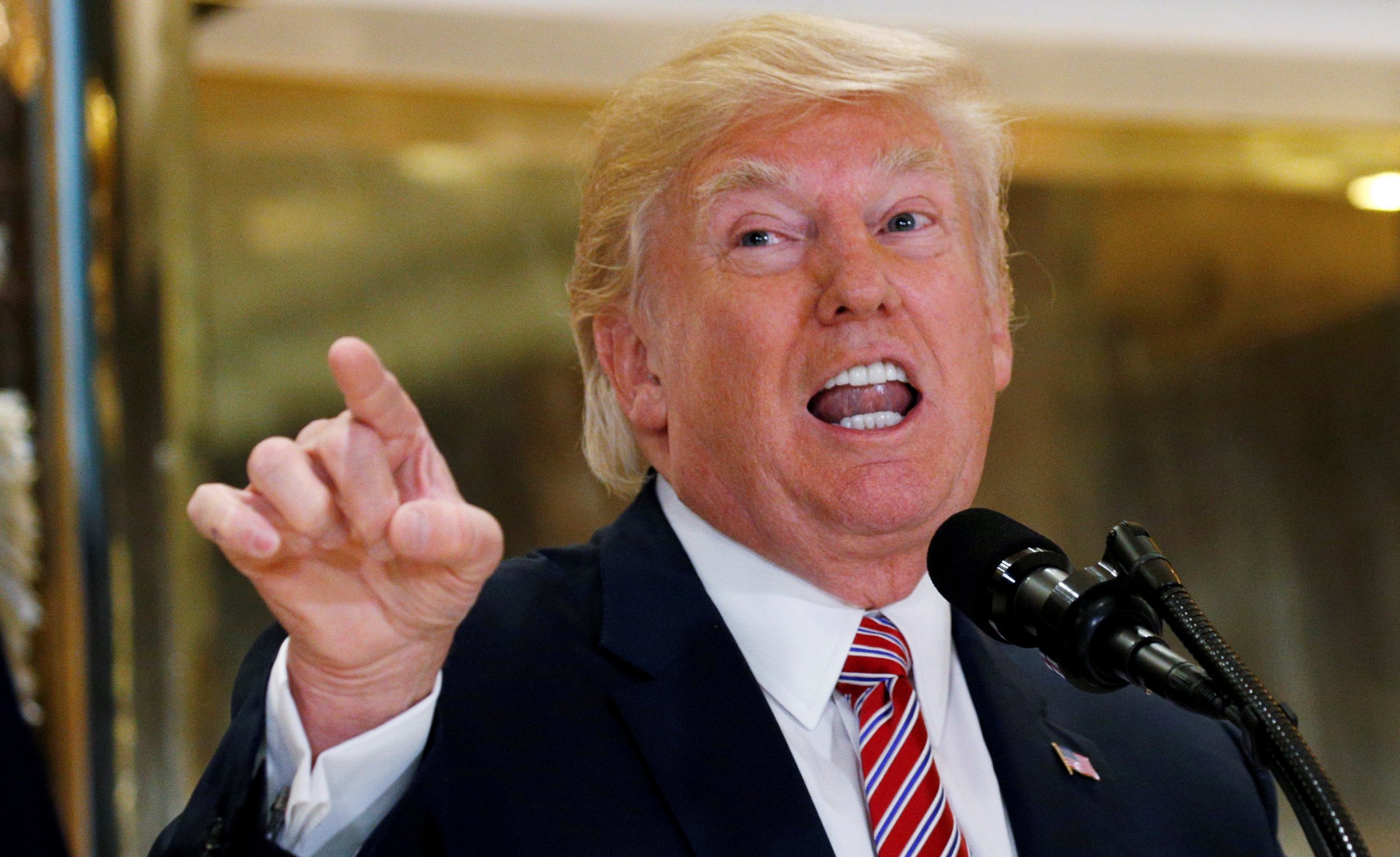 It's a presidential coin befitting of the president.
President Donald Trump has replaced the Latin phrase, "E pluribus unum" with his campaign slogan, "Make America Great Again" on his new presidential coin that bears his name three times and has been unsurprisingly described as "very gold."
The "challenge coins" have been given out by presidents as mementos for nearly two decades, but Trump's might be the flashiest yet, The Washington Post reported.
The commander-in-chief put his own touches on the official seal that is displayed on one side of the coin by penning his signature below the eagle, whose head faces the opposite way of the bird on the actual seal. The 13 arrows that represent the original states are nowhere to be found, and the national motto, which means "out of many, one," has disappeared.
In its place is the Trump motto, "Make America Great Again," which appears on both sides of the coin, next to the president's signature, which is scrawled in three different places.
The departure from a traditional memento hasn't impressed everyone, including one Republican ethics expert, who pointed out that the coins will be given out to the non-partisan military.
"For the commander in chief to give a political token with a campaign slogan on it to military officers would violate the important principle of separating the military from politics, as well as diminishing the tradition of the coin," Trevor Potter, a Republican former chairman of the Federal Election Commission told The Post.
The coins originated as military mementos with division insignia that officers gave to troops as a reward for good service, The Post reported.
Trump's coin is also the thickest piece of change in the 20 years they have been produced, coming in at nearly twice the thickness as previous incarnations, according to The Post.
And also breaking from tradition, Trump got rid of the silver and nickel-copper scheme, instead opting for a look that is "very gold," a White House aide told The Post.
Usually, coins are shown by being laid flat in cases, but this one possesses a unique feature in which the ribbon-shaped banner on the foot of the coin doubles as a rocking horse-type stand for display purposes.
Trump personally helped design the coin and "wanted to weigh in on it," a White House aide who assessed the final product as "beautifully made" told The Post.
Former presidents Bill Clinton, George W. Bush, and Barack Obama have all handed out the souvenirs, which are highly sought after collectors items.
The Republican National Committee is paying for Trump's coins. White House officials did not say how much the coins cost or reveal their designer.