Trump Admits He Did Not Follow Doctor's Diet and Exercise Plan 'Religiously,' Says White House Before President's Second Physical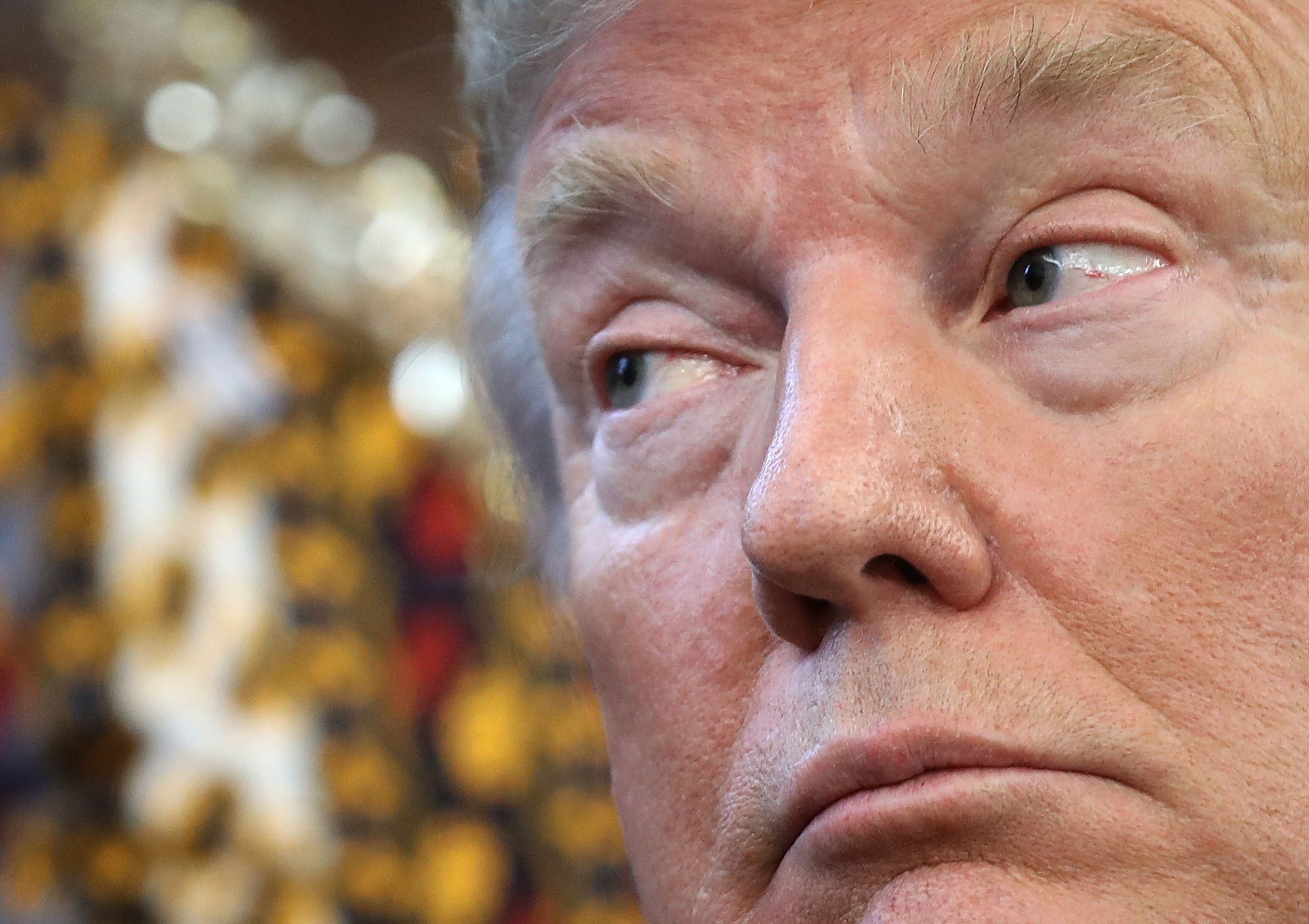 President Donald Trump is set to undergo a rigorous medical checkup on Friday—his second since taking office.
A team of doctors at the Walter Reed National Military Medical Center in Bethesda, Maryland, overseen by the president's physician, Sean Conley, will conduct the exam, The Associated Press reported.
After Trump's previous checkup—in January 2018—Dr. Ronny Jackson, his physician at the time, declared that Trump was in "excellent health" overall.
Then, in an extraordinary news conference, the doctor discussed the results of the exam in detail for about an hour, telling reporters that the president had "incredibly good genes, and it's just the way God made him." Usually, White House physicians reveal the details of a checkup in brief written statements.
Jackson also announced that Trump had passed a cognitive test, which the president had specifically asked to take—in another unusual step—reportedly to dispel any suggestions that he was not of sound mental state.
Nevertheless, the White House physician did say that the 72-year-old president—who is teetotaler and doesn't smoke—could stand to lose 10 to 15 pounds, recommending that he switch to a low-fat, low-carb diet and stick to an exercise routine.
Trump initially appeared reluctant to make the changes, according to CNN, although Jackson noted that he seemed more enthusiastic about alterations to his diet—despite his love of fast food—than getting more exercise. But reports suggest that the president doesn't appear to be following his doctor's orders.
"The president received a diet and exercise plan last year after his annual physical, but the president admits he has not followed it religiously," said Hogan Gidley, principal deputy White House press secretary, CNN reported.
Trump has said that he gets plenty of exercise walking around the White House complex and playing golf. In fact, White House insiders said that they don't believe he has made use of the fitness room because he doesn't want to waste any energy, CNN reported.
This year's checkup will likely include an assessment of the president's heart rate, blood pressure and cholesterol levels, as well as his eyes, ears, nose, throat, heart lungs, gastrointestinal tract, skin and teeth, according to The Associated Press.
While presidents are not required by law to undergo such regular physical checkups—or to release the results for that matter—the assessments have been a common occurrence in recent times. For example, presidents Barack Obama, George W. Bush, Bill Clinton and George H.W. Bush all had at least four during their terms, the Washington Examiner reported.