Trump Dodges Question on Russia Security Threat While Standing Next to Key Nato Ally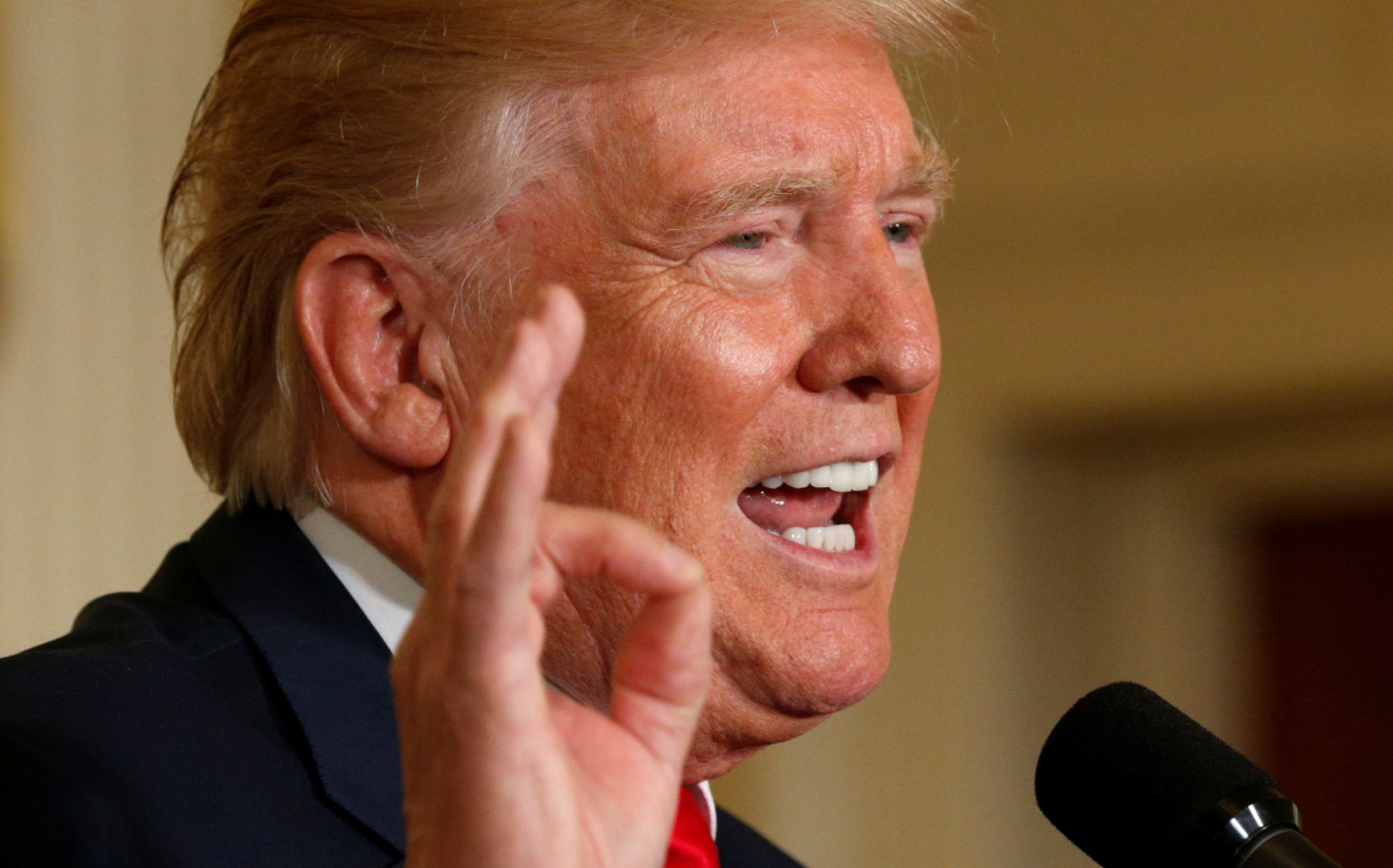 Updated |President Trump refused to say Russia posed a unique security threat to the West, speaking at a press conference Monday, saying he considered the country to be among many foreign policy challenges facing the U.S. and its allies.
"I consider many countries as a security threat, unfortunately, when you look at what's going on in the world today," Trump said following meetings at the White House with Finland's President Niinistö.
Read More: Today in Trump: President Confuses Two Female Reporters, Laments Arpaio Pardon's Low Ratings
The president was responding to a question from a Finnish journalist regarding the security threat Russia poses to Finland. The key NATO ally shares an 830 mile-long border with Russia. While Finland is not a member of the treaty organization it cooperates on a bilateral basis with NATO. Moscow has also been flying Russian aircraft over the Baltic states, while hiding their location from conventional radar by removing their transponders, the Associated Press reported.
However, Trump refused to be drawn into directly criticizing the Kremlin despite concerns over his administration's perceived closeness to Moscow and ongoing investigations by the Justice Department and Congress into ties between Trump campaign associates and Russian officials.
"We consider that a very, very important part of the world," Trump said referring to the Baltic. "And so I would consider many countries threats, but these are all threats that we'd be able to handle if we have to. Hopefully we won't have to handle them, but if we do we will handle them."
The president also would not say how far the U.S. would intervene if tensions with Russia in the Baltic escalated. "We are very protective of that region. That's all I can say," he said.
During the press conference Trump managed to confuse two blond reporters and had to be corrected by Sauli Niinistö who said "she's not the same lady," when Trump seemed confused. The journalist said: "we have a lot of blond women in Finland."
Trump also mixed up a little of his modern European history. "Finland is respected by Russia. Finland has been free of Russia, really—just about one of the few countries in the region that has been—for 100 years," Trump said although the Soviet Union invaded Finland in November 1939.
At the beginning of August, Finland and Estonia were forced to scramble jets to intercept three Russian warplanes in the Baltic sea. Over the course of the last year, Latvia reported over 200 similar instances of Russian military traffic by air and sea around the Baltic amid a political fallout between Moscow and the West stemming from Russia's annexation of Crimea in 2014.
In September, Russia plans to hold military exercises involving between 12,000 and 100,000 troops. Jittery baltic states have warned the so-called Zapad drills would replicate the opening stages of an attack against them.
Correction: This article has been updated to reflect the nature of Finland's relationship with NATO.