Trump Does Not Want to Be U.S. President, Michael Moore Says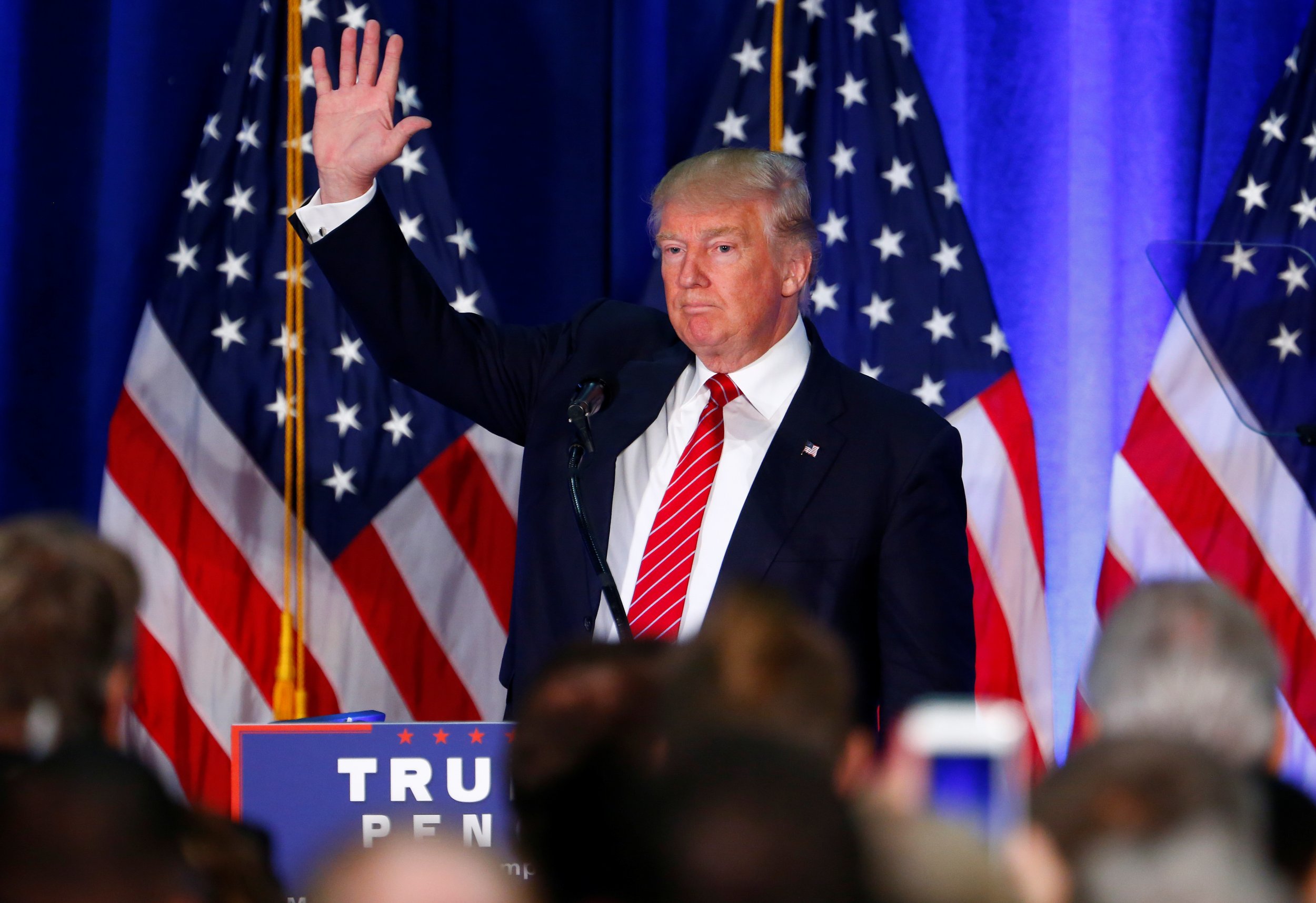 U.S. filmmaker Michael Moore, famous for his political commentary, has declared that he knows "for a fact" that U.S. reality TV star-turned-presidential hopeful Donald Trump never intended to get to the White House.
Trump's Republican candidacy has shocked many by eliminating politicians with long tenures in Washington D.C. despite controversial statements on ethnic and religious minority groups. He is now facing Democratic Party nominee Hillary Clinton, though his campaign has lost momentum after he took a swipe at a the family of a U.S. soldier killed in Iraq and backtracked on controversial claims about Ukraine and militant group Islamic State (ISIS).
In a piece for The Huffington Post Moore wrote that Trump's plan had been to run for the nomination so he can raise his profile and leverage a higher TV pay packet for his reality show on U.S. broadcaster NBC.
"Trump was unhappy with his deal as host and star of his hit NBC show, The Apprentice (and The Celebrity Apprentice)," Moore wrote, citing sources he prefers to keep anonymous. "Simply put, he wanted more money. He had floated the idea before of possibly running for president in the hopes that the attention from that would make his negotiating position stronger."
"But he knew, as the self-proclaimed king of the dealmakers, that saying you're going to do something is bupkus," Moore added. "So, on June 16 of last year, he rode down his golden escalator and opened his mouth."
Moore said Trump's lack of support staff at the start of his campaign and the free form, rambling nature of his appearances were indicative of his lack of real plans to actually mount a challenge. However, it was his statements on Mexico during his campaign announcement that prompted NBC to terminate their deal with him.
"Trump was stunned." Moore wrote. "He never expected this, but he stuck to his plan anyway to increase his 'value' in the eyes of the other networks."
"And then something happened," Moore added. "Trump, to his own surprise, ignited the country, especially among people who were the opposite of billionaires. Trump fell in love with himself all over again, and he soon forgot his mission to get a good deal for a TV show."
However, with polls neck and neck following Trump's appearance at the Republican Party convention last month, Moore believes the prospect of genuinely winning the presidency persuaded the Trump campaign to undertake self sabotage.
"Maybe the meltdown of the past three weeks was no accident," Moore argued. "Maybe it's all part of his new strategy to get the hell out of a race he never intended to see through to its end anyway."
Theories that Trump, who is close to the Clinton family and according to the Washington Post, met with Hillary Clinton's husband weeks before announcing his bid to run, have persisted for over a year. The Trump campaign has threatened there would be riots if he did not win and Trump has intensified the rhetoric against Clinton, calling her "crooked Hillary," "the devil" and urging that gun lobbyists do "something" about her.