Trump Doesn't Actually Have A Big Button: Here's How The President Orders A Nuclear Strike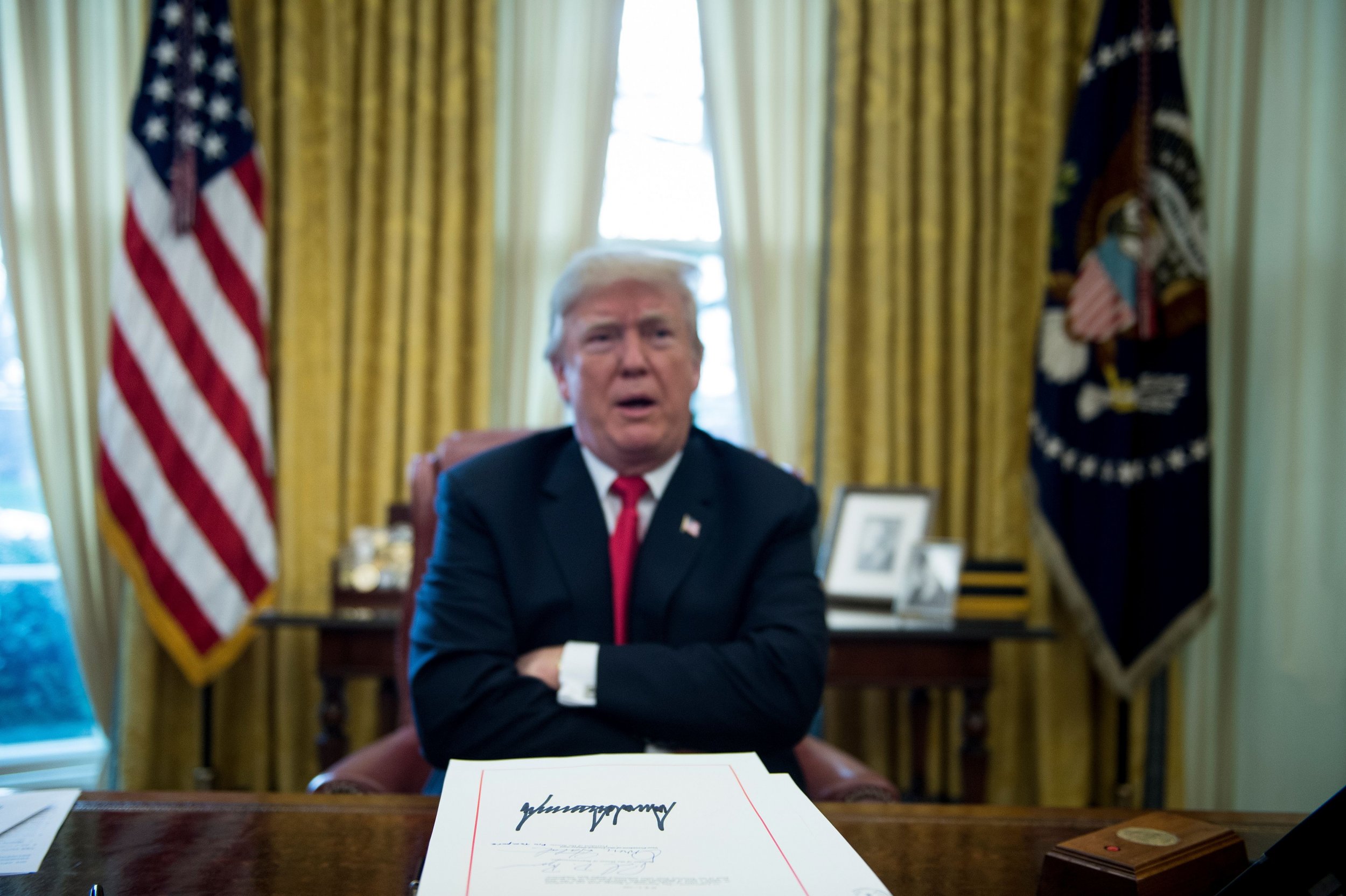 Donald Trump may have boasted about the size of his, ahem, nuclear button in a now infamous tweet aimed at North Korean leader Kim Jong Un, but no such button exists.
Unlike the big red button depicted in movies, the protocol to direct a nuclear strike is somewhat different—although the president appears not to be aware of this.
"North Korean Leader Kim Jong Un just stated that the "Nuclear Button is on his desk at all times." Will someone from his depleted and food starved regime please inform him that I too have a Nuclear Button, but it is a much bigger & more powerful one than his, and my Button works!" the president tweeted on Tuesday.
There is no button. In fact, there is a nuclear "football," which contains military plans and communication tools that can be used by the president in the event that he—and only he—wants to order a strike.
The football is carried near the president at all times by a military aide. Inside is a phone with a secure line to the Pentagon. The president is in possession of a set of nuclear codes called "the biscuit" that not only confirm that the person on his end of the phone is indeed the president, but also allows the Commander in Chief to order the strike.
Despite the process to order a nuclear attack being secret, and slightly more lengthy, than the simple pressing of a button, Trump's twitter posturing has left many people alarmed at the increasingly fiery rhetoric between Trump and Kim.
Ahead of his nuclear button tweet, the president suggested the sanctions imposed on North Korea were beginning to make a difference, writing: "Sanctions and "other" pressures are beginning to have a big impact on North Korea. Soldiers are dangerously fleeing to South Korea."
"Rocket man now wants to talk to South Korea for first time. Perhaps that is good news, perhaps not - we will see!" he added, with U.S. Ambassador Nikki Haley later stressing there would be further measures taken against the regime if it conducted another missile test, the Associated Press reported.