Donald Trump Doesn't Appear to Know About His Own Administration's Efforts to Decriminalize Homosexuality Around the World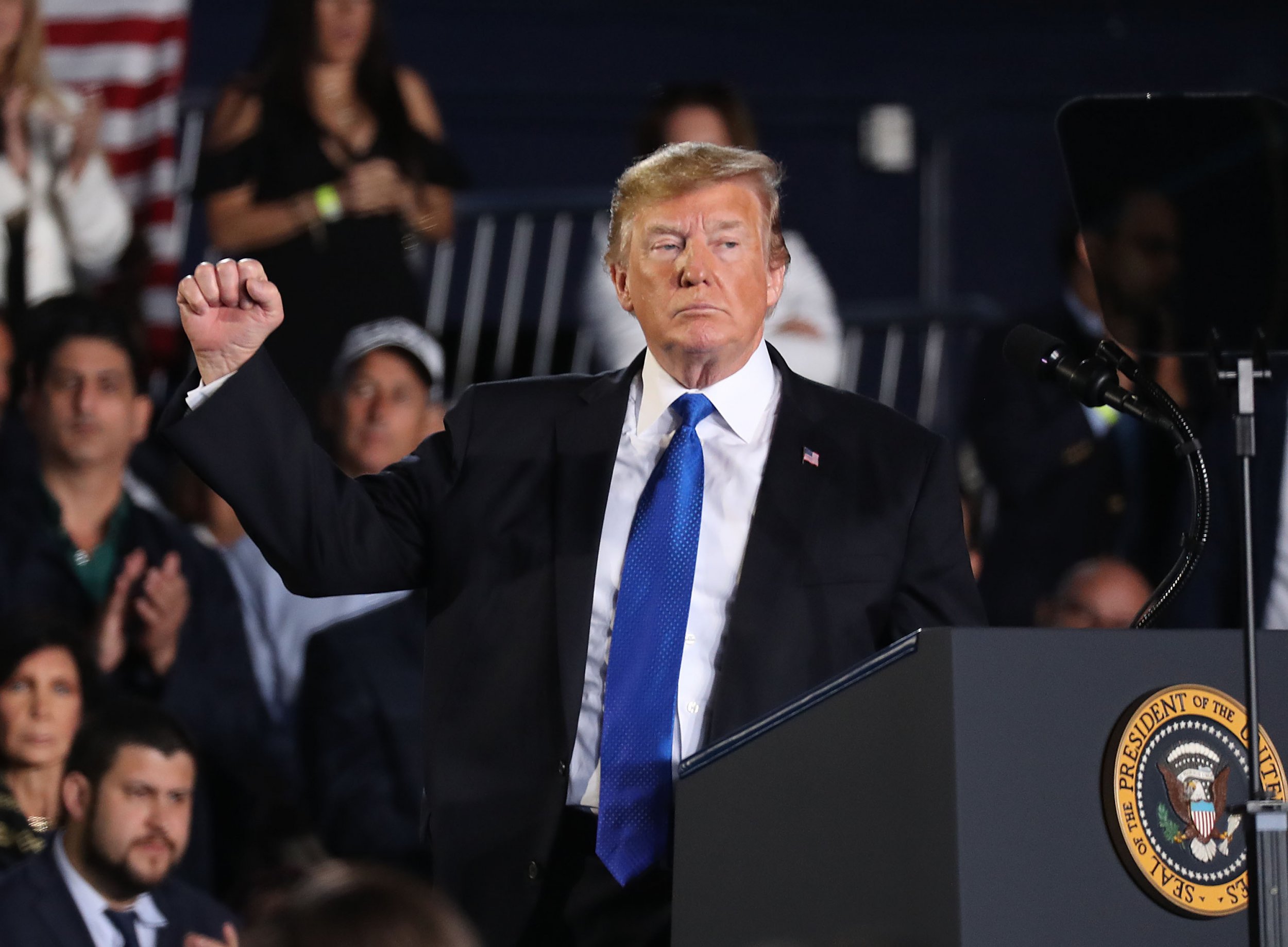 The Trump administration is reportedly set to launch a worldwide campaign to end the criminalization of homosexuality in dozens of countries where its still against the law, but when asked about it today, the president appeared to be unaware of the push.
On Tuesday, NBC News reported that U.S. Ambassador to Germany Richard Grenell, an openly gay man in the Trump administration, is expected to lead the initiative. Although the new project is still in its planning stages, officials told the news organization that the administration will likely be working alongside global organizations — including the United Nations, the Organization for Security and Cooperation in Europe and the European Union — to achieve its goal.
As part of the campaign, the U.S. embassy hosted a strategy dinner with 11 LGBT activists across Europe to discuss the implementation of the project. The efforts will reportedly focus on the Middle East, Africa and the Caribbean, where homosexuality is still illegal in certain areas.
"It is concerning that, in the 21st century, some 70 countries continue to have laws that criminalize LGBTI status or conduct," a U.S. official involved in organizing the event told NBC.
However, when Trump was asked about the efforts by a reporter on Wednesday in the Oval Office, he appeared to have no knowledge of the campaign.
"Mr. President, on your push to decriminalize homosexuality, are you doing that? And why?" the reporter asked Trump earlier today.
"Say it?" the president responded.
"Your push to decriminalize homosexuality around the world," the reporter said.
"I don't know which report you're talking about. We have many reports," Trump answered. "Anybody else?"
News of the campaign, which broke earlier this week, has left Trump critics baffled in light of the president's repeated attacks on the LGBT community, including attempts to ban transgender citizens from joining the military.
"We'd believe that the Trump administration will work to protect LGBTQ people around the world if they had not attacked LGBTQ people in the U.S. over 90 times since taking office," GLAAD, an American non-governmental media monitoring organization, tweeted.
Donald Trump Jr., the president's eldest son, praised the policy on social media yesterday. "This is a really big deal and with @richardgrenell at the helm it will get done!!!," he tweeted. "Trump administration launches global effort to end criminalization of homosexuality via. @nbcnews."
According to Vox, the campaign was likely inspired by the public hanging of a gay man in Iran last month.