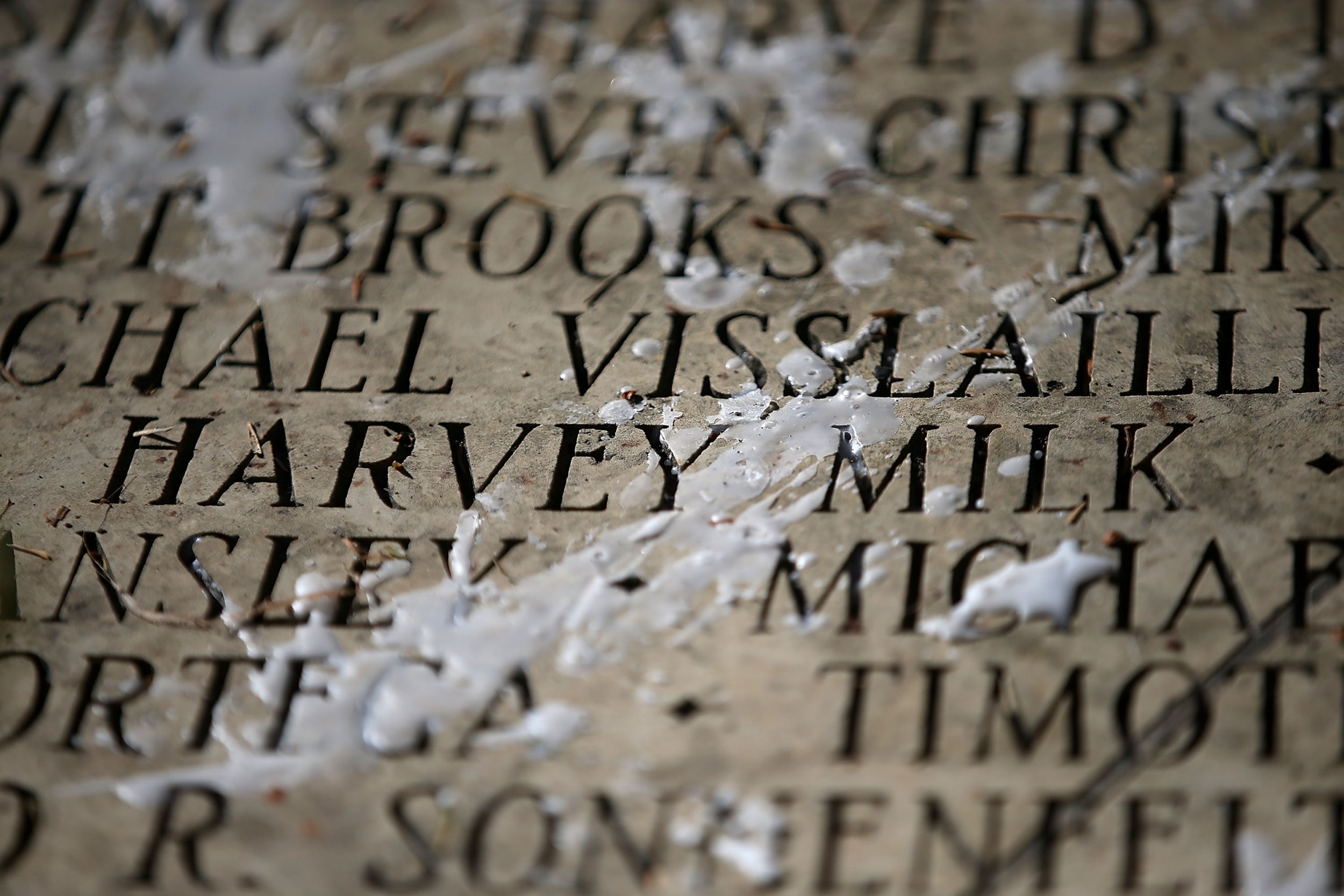 Five of my colleagues and I resigned this week from the Presidential Advisory Council on HIV/AIDS (PACHA).
As advocates for people living with HIV, we have dedicated our lives to combating this disease and no longer feel we can do so effectively within the confines of an advisory body to a president who simply does not care.
The Trump Administration has no strategy to address the on-going HIV/AIDS epidemic, seeks zero input from experts to formulate HIV policy, and—most concerning—pushes legislation that will harm people living with HIV and halt or reverse important gains made in the fight against this disease.
Created in 1995, PACHA provides advice, information, and recommendations to the Secretary of Health and Human Services regarding programs, policies, and research to promote effective treatment, prevention, and an eventual cure for HIV.
Members, appointed by the President, currently include public health officials, researchers, health care providers, faith leaders, HIV advocates, and people living with HIV. PACHA also monitors and provides recommendations to effectively implement the National HIV/AIDS Strategy, which was created by the White House Office of National AIDS Policy in 2010 and revised in 2015.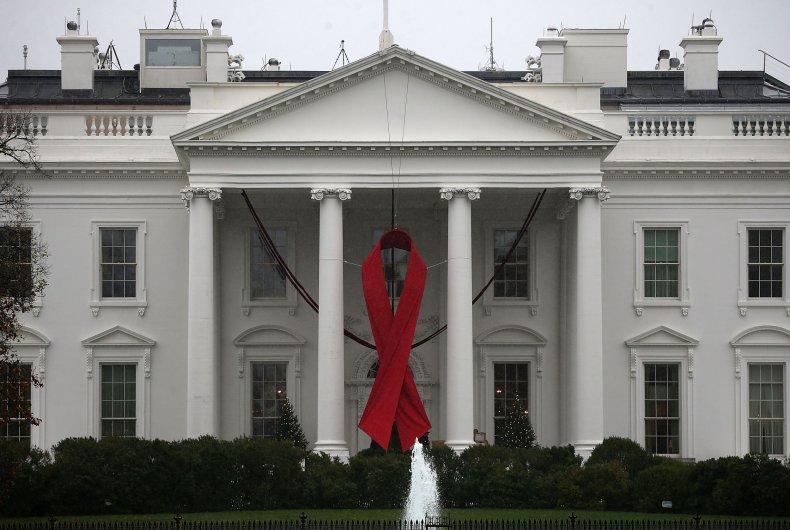 The decision to resign from government service is not one that any of us take lightly. However, we cannot ignore the many signs that the Trump Administration does not take the on-going epidemic or the needs of people living with HIV seriously.
While many members of the public are unaware of the significant impact that HIV/AIDS continues to have in many communities— or that only 40 percent of people living with HIV in the United States are able to access the life-saving medications that have been available for more than 20 years—it is not acceptable for the U.S. President to be unaware of these realities, to set up a government that deprioritizes fighting the epidemic and its causes, or to implement policies and support legislation that will reverse the gains made in recent years.
Signs of President Trump's lack of understanding and concern regarding this important public health issue were apparent when he was a candidate. While Secretary Clinton and Senator Sanders both met with HIV advocates during the primaries, candidate Trump refused. Whatever the politics of that decision, Mr. Trump missed an opportunity to learn—from the experts—about the contours of today's epidemic and the most pressing issues currently affecting people living with HIV.
In keeping with candidate Trump's lack of regard for this community, President Trump took down the Office of National AIDS Policy website the day he took office and there has been no replacement for this website 132 days into his administration.
More important, President Trump has not appointed anyone to lead the White House Office of National AIDS Policy, a post that held a seat on the Domestic Policy Council under President Obama. This means no one is tasked with regularly bringing salient issues regarding this ongoing public health crisis to the attention of the President and his closest advisers.
By comparison, President Obama appointed a director to this office just 36 days into his administration. Within 18 months, that new director and his staff crafted the first comprehensive U.S. HIV/AIDS strategy. By contrast, President Trump appears to have no plan at all.
We believe he should embrace the important work accomplished by the National HIV/AIDS Strategy. Public health is not a partisan issue, and this important document could easily be ratified by the Trump Administration. If the President is not going to engage on the subject of HIV/AIDS, he should at least continue policies that support people living with and at higher risk for HIV and have begun to curtail the epidemic.
While these actions and others are gravely worrisome to us as HIV advocates, the final straw for us—more like a two-by-four than a straw—is President Trump's handling of health care reform.
It is indisputable that the Affordable Care Act has benefitted people living with HIV and supported efforts to combat the HIV/AIDS epidemic. Gains in the percentage of people with HIV who know their status, the percentage engaged in care, the percentage receiving successful treatment, and a decrease in new cases of HIV were seen in Massachusetts under Romneycare. We are beginning to see similar effects on a national level under Obamacare.
People living with HIV know how broken the pre-ACA system was. Those without employer-based insurance were priced out of the market because of pre-existing condition exclusions. And "high risk pools" simply segregated people living with HIV and other health conditions into expensive plans with inferior coverage and underfunded subsidies—subsidies advocates had to fight for tooth-and-nail in every budgetary session.
Because more than 40 percent of people with HIV receive care through Medicaid, proposed cuts to that program would be extremely harmful. Prior to Medicaid expansion under ACA, a person had to be both very low income and disabled to be eligible for Medicaid.
For people living with HIV, that usually meant an AIDS diagnosis—making the disease more difficult and expensive to bring under control—before becoming eligible.
Between reinstating that paradox by defunding Medicaid expansion, imposing per-person caps on benefits, and/or block granting the program, the changes to Medicaid contemplated by the American Health Care Act would be particularly devastating for people living with HIV.
And we know who the biggest losers will be if states are given the option of eliminating essential health benefits or allowing insurers to charge people with HIV substantially more than others.
It will be people—many of them people of color—across the South and in rural and underserved areas across the country, the regions and communities now at the epicenter of the U.S. HIV/AIDS epidemic.
It will be young gay and bisexual men; it will be women of color; it will be transgender women; it will be low-income people.
It will be people who become newly infected in an uncontrolled epidemic, new cases that could be prevented by appropriate care for those already living with the disease.
While we are in agreement that the ACA needs to be strengthened to lower premiums, improve competition, and increase access to care, it makes no sense to dismiss gains made under the ACA just to score political points.
Experts with real facts, grounded in science, must be in the room when healthcare policy decisions are made. Those decisions affect real people and real lives. If we do not ensure that U.S. leadership at the executive and legislative levels are informed by experience and expertise, real people will be hurt and some will even die.
Because we do not believe the Trump Administration is listening to—or cares—about the communities we serve as members of PACHA, we have decided it is time to step down.
We will be more effective from the outside, advocating for change and protesting policies that will hurt the health of the communities we serve and the country as a whole if this administration continues down the current path.
We hope the members of Congress who have the power to affect healthcare reform will engage with us and other advocates in a way that the Trump Administration apparently will not.
Scott A. Schoettes is Counsel and HIV Project Director at Lambda Legal . He resigned from the Presidential Advisory Council on HIV/AIDS on June 13, along with Lucy Bradley-Springer, Gina Brown, Ulysses W. Burley III, Michelle Ogle, and Grissel Granados.