Trump Doesn't Have Final Say on Mueller Meeting, According to President's Lawyer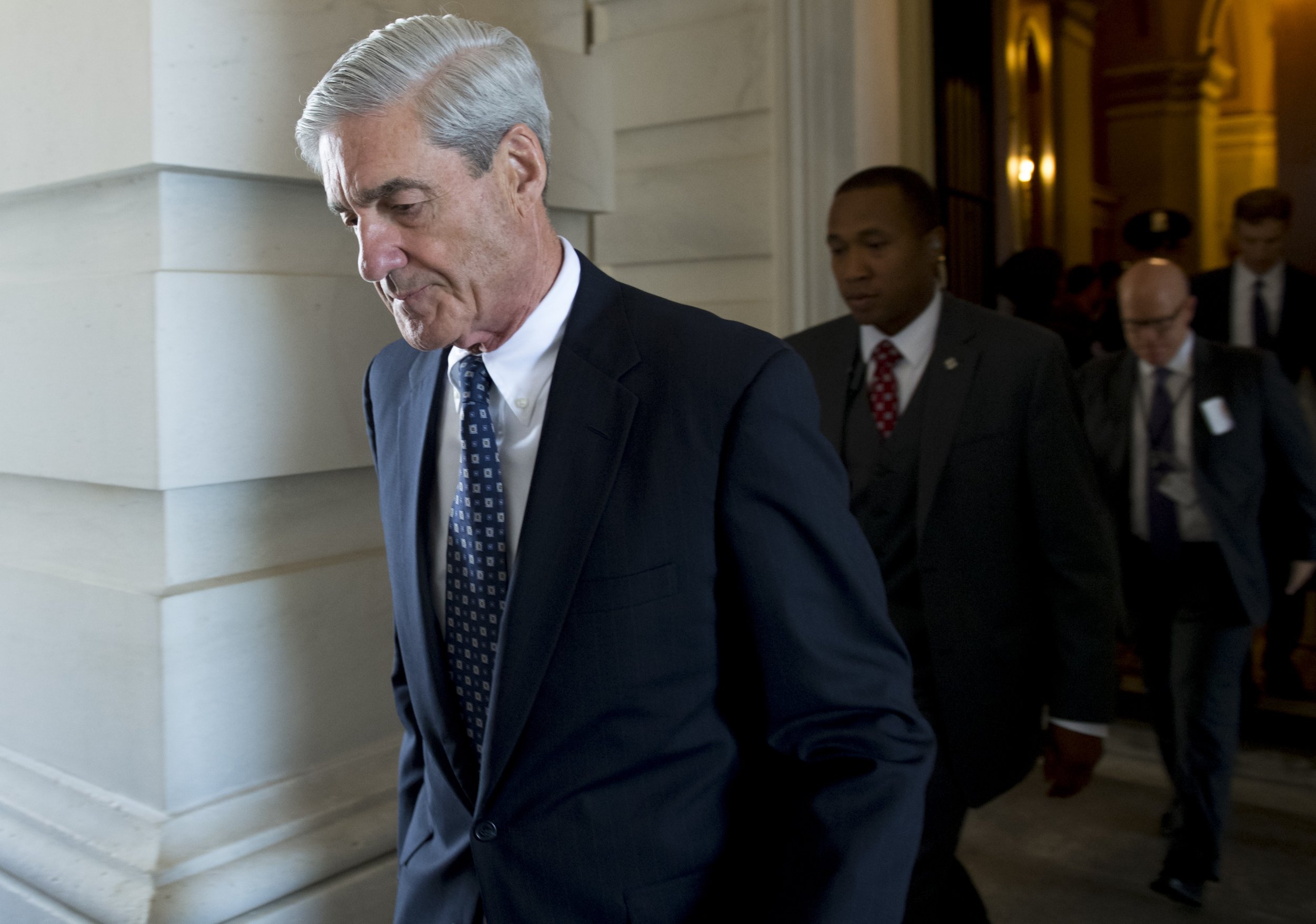 President Donald Trump said he was willing to speak under oath to special counsel Robert Mueller, but it isn't actually his decision.
Trump's attorney John Dowd told The Daily Beast that he hasn't decided whether Trump will eventually sit down for an interview with Mueller. He continued to say the only way the president will talk to Mueller is "if his legal team advises him to do so," according to the news outlet.
Other attorneys have previously made similar remarks. White House lawyer Ty Cobb told reporters on Wednesday that Trump is "ready to meet" with Mueller, but "he'll be guided by the advice of his personal counsel."
Trump, however, said he is ready to speak. On Tuesday, he told reporters that he was "looking forward" to the Mueller interview.
"There's been no collusion whatsoever. There's no obstruction whatsoever, and I'm looking forward to it," Trump said. "I would do it under oath, absolutely. You know, again, it's—I have to say—subject to my lawyers and all of that—but I would love to do it."
Dowd released a memo on Wednesday that detailed how much information the White House has already turned over to Mueller's team of investigators.Trump's lawyer noted that the White House provided over 5,000 pages of information about fired FBI Director James Comey and 8,000 pages on ousted national security adviser Michael Flynn and Russia, according to the Daily Beast.
Trump has vehemently denied all points of the investigation publically. In one tweet, he wrote: "The single greatest Witch Hunt in American history continues. There was no collusion, everybody including the Dems knows there was no collusion, & yet on and on it goes. Russia & the world is laughing at the stupidity they are witnessing. Republicans should finally take control!"