Trump Doesn't Have the Personality a President Should, Americans Say in Poll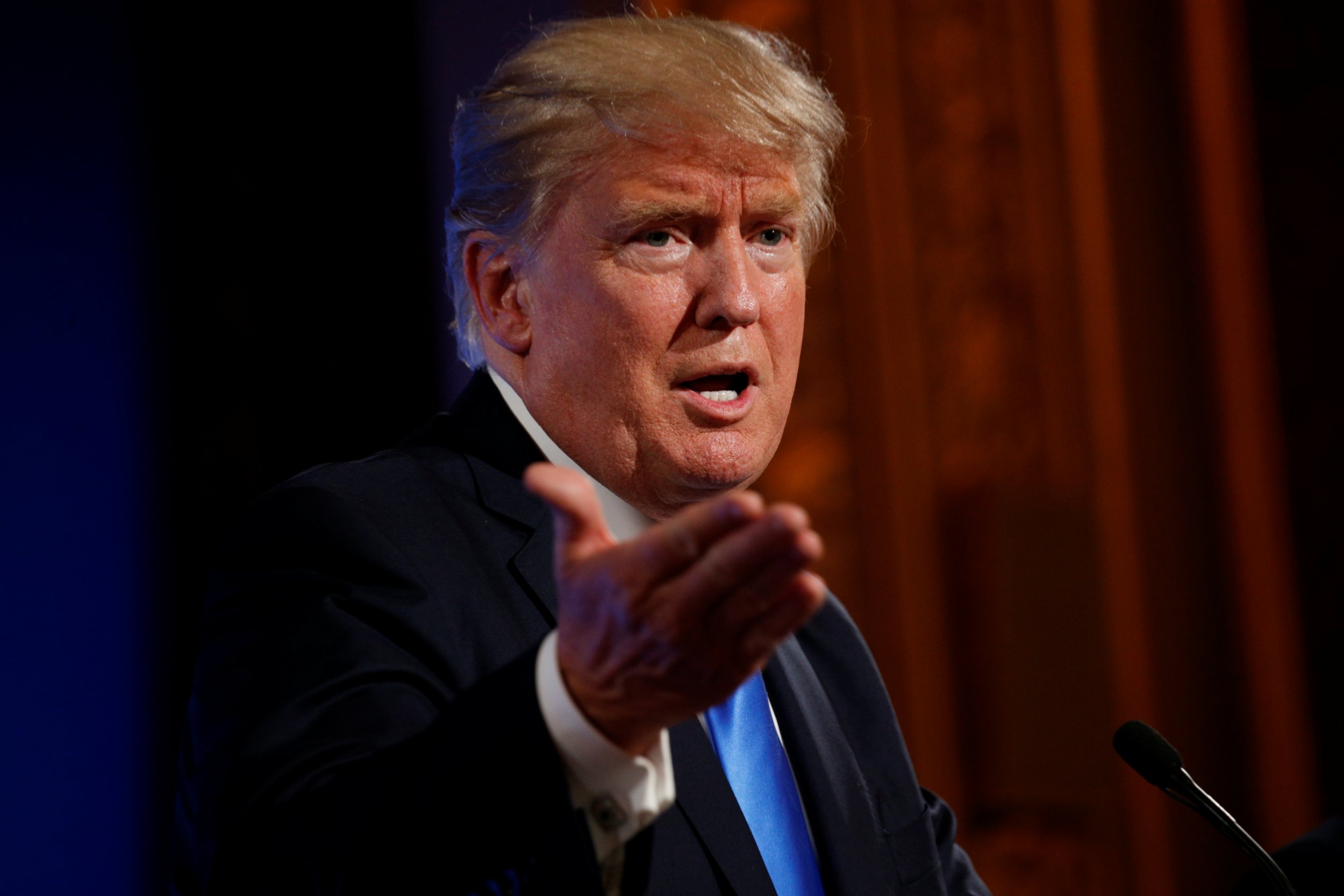 Before he won the November election, Donald Trump tried to cut down his opponent, Hillary Clinton, for not having a "presidential look." In September, to a small group of mostly men in Cleveland, he scornfully said, "And she looks presidential, fellows?" A few days later, he told ABC's David Muir, "Well, I just don't think she has a presidential look, and you need a presidential look."
Now, nearly six months into his presidency, Trump hasn't convinced Americans that he has the personality or leadership qualities required of someone in the nation's highest office. In fact, only 34 percent of U.S. adults say he does, according to the average of two Gallup polls conducted in June and July.
Neither poll asked directly about Trump's "presidential look," but rather about his character and agreement with his stance on important issues. Roughly 40 percent of respondents said they agree with Trump on what the survey termed the "issues that matter most." That means American adults rated Trump worse on character than they did on issues, unlike similar polls about Barack Obama and George W. Bush during their presidencies.
In comparison, 46 percent of U.S. adults agreed with Obama on issues, while 60 percent thought he had the personality and leadership qualities needed to be president, according to an average of three polls conducted between April 2011 and February 2012. Similarly, 50 percent agreed with Bush on issues while 59 percent endorsed his character, based on an average of 14 polls conducted between June 2001 and October 2005. Gallup didn't poll consistently about presidential character during the Bush and Obama administrations, but the lowest response it recorded was 49 percent for Bush in October 2005, which is still significantly higher than the current results for Trump.
"Much of the opposition to Trump is more fundamentally rooted in who he is rather than how he is doing his job, which suggests negative opinions of him will not change easily," Gallup's Jeffrey M. Jones wrote. "These data also suggest that some segment of his supporters are supporting him primarily on the basis of issue agreement. However, if he fails to deliver on key Republican proposals the party was unable to pass when Obama was in office, those supporters may fall away, and his already low approval ratings could erode further."
Trump's approval—which stands at approximately 38.7 percent, according to a FiveThirtyEight average of polls—is the worst average rating for a president at this point in his term in the history of modern polling.
The Gallup polls show that agreement on issues is largely partisan, with attitudes toward Trump following a similar pattern to those toward Obama and Bush. Roughly 87 percent of Republicans, 35 percent of independents and six percent of Democrats agree with Trump on the issues. That's compared to 83 percent of Democrats who agreed with Obama and 90 percent of Republicans who agreed with Bush. Just under half of independents agreed with those leaders (44 and 43 percent for Obama and Bush respectively), and when it came to the opposition, 9 percent backed Obama and 17 percent endorsed Bush on the important issues.
But the results on character break from previous patterns. Democrats hold a much dimmer view of Trump's personality and leadership qualities than members of the opposition parties had of his predecessors. Only 6 percent of Democrats believe Trump has the character needed for the White House, compared to 23 percent of Republicans for Obama and 28 percent of Democrats for Bush. While that's not surprising to anyone who's followed the vociferous resistance to Trump from across the aisle, it's also important to note that only 28 percent of independent voters endorse Trump's character, versus 60 percent for Obama and 54 percent for Bush.
What's most interesting, perhaps, is that only 75 percent of Republicans said Trump has the personality and leadership qualities needed as president, compared with 92 percent of Democrats for Obama and 94 percent of Republicans for Bush. In other words, Trump's own party is more doubtful of his character, widening the gap between support for the issues and support for the man.