Trump Justice Department Likely to Shift Approach to Voting Rights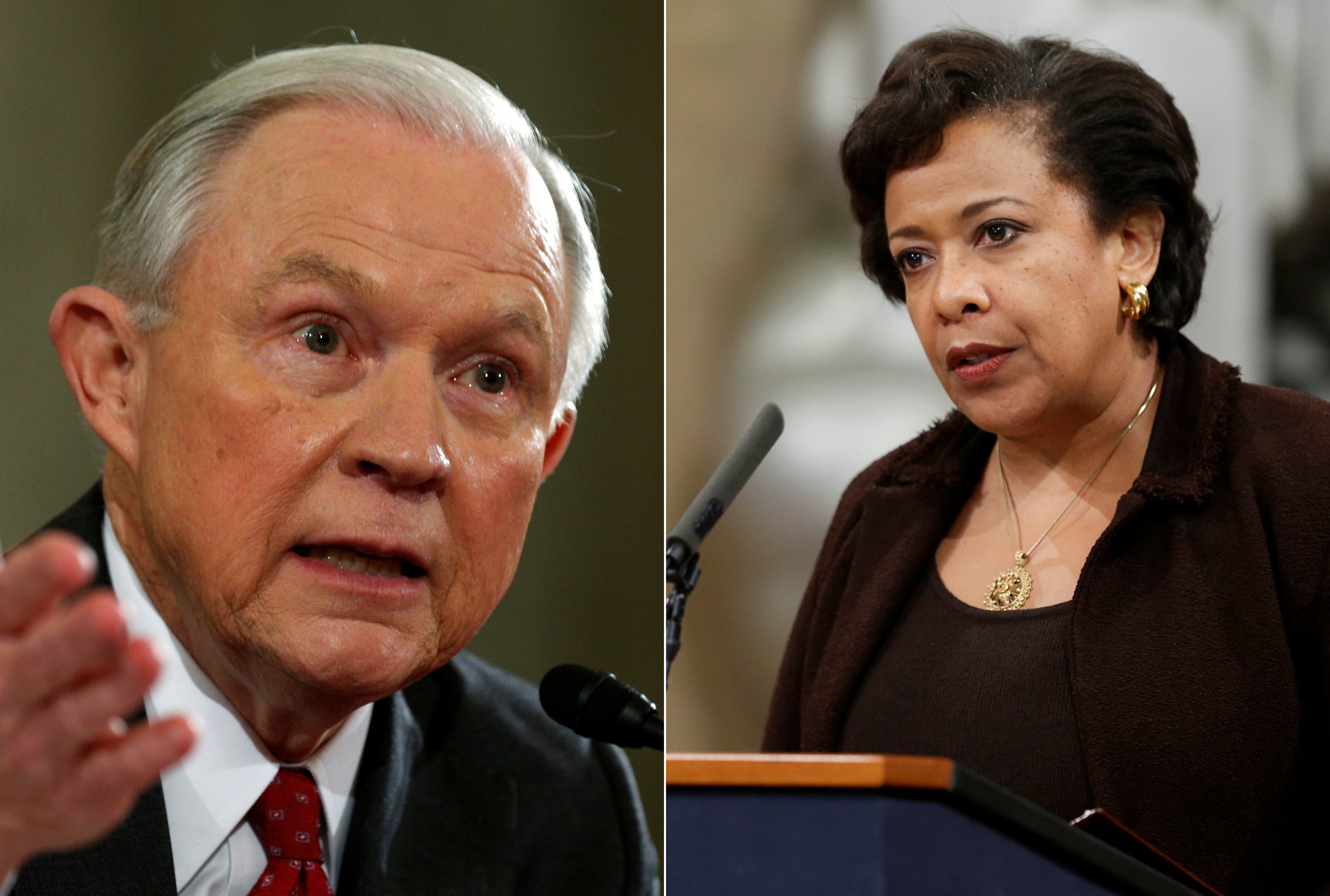 The U.S. Department of Justice sued the city of Eastpointe, Michigan, this week for discriminatory election methods that deny black residents the chance to elect black city council members. The city of about 35,000 is almost 40 percent black but no black candidate has ever won a contested election for city council, the local school board or even any legislative district that includes the city. That's because the lack of electoral districts "dilutes the voting strength of black citizens," violating the Voting Rights Act, the DOJ said in the complaint it filed Tuesday.
But come January 20, the Trump DOJ will likely approach election cases completely differently, experts tell Newsweek. The same day the suit was filed against Eastpointe, senators questioned Donald Trump's pick for attorney general, Sen. Jeff Sessions, about his views of the Voting Rights Act, which became law in 1965 and bars racial discrimination in voting. While answering a little-noted question about Texas voter ID laws, Sessions revealed one major way he differs from the attorneys general appointed by President Obama.
Minnesota Sen. Amy Klobuchar asked Sessions about a case sparked when Obama's DOJ sued Texas over its voter ID law, claiming the law blocked minorities from voting, and a court decision last year that ruled the law was discriminatory. "Do you agree with that decision?" Klobuchar said during the confirmation hearing. "How would you handle this going forward?"
"Whether or not that is an improper restriction on voting that adversely impacts minority citizens, that's a matter that's got to be decided," Sessions said, before stating his disagreement with the Obama's administration's biggest Voting Rights Act case. "On the surface, it does not appear to me to be that. I have publicly said that I think voter ID laws, properly drafted, are OK."
That answer is just one of the many signals that indicate how a DOJ run by Sessions, who once called the Voting Rights Act "intrusive," will handle Voting Rights Act cases. In fact, when the U.S. Supreme Court struck down the core of the Voting Rights Act in 2013, allowing states like Texas to change their election laws without advance federal approval, Sessions reportedly said the decision was, "Good news, I think, for the South."
"I certainly expect that a Trump DOJ headed by Senator Sessions will place different emphasis on voting cases than the Obama administration," Richard Hasen, a law and political science professor at the University of California, Irvine, tells Newsweek. While the Obama DOJ focused on increasing voter access, "I expect the priorities to be the opposite when it's the Trump DOJ."
Hasen predicts a Republican administration, especially one where the president-elect baselessly tweeted that there was "large scale voter fraud," will restrict voting by encouraging voter ID laws and by using the National Voter Registration Act to purge rolls of voters who are no longer eligible—which he says can result in legitimate voters being removed from rolls.
But a conservative lawyer who worked in the DOJ's voting rights section between 2005 and 2010 tells Newsweek that the section has a responsibility to enforce all the laws, including the section of the National Voter Registration Act that governs voting lists. "That's what will make Jeff Session so refreshing compared to the expert scoundrels who give you quotes like the above," says J. Christian Adams, president of the Public Interest Legal Foundation, in an email. (He also noted that the Bush DOJ filed many more Voting Rights cases than the Obama DOJ.) "They don't pick and choose which part of their job they are going to do."
Related: A look at Thomas Hardiman, possible Trump SCOTUS nominee
William Yeomans, an American University law professor who worked in the DOJ's civil rights division between 1981 and 2005 and supervised the voting section, argued that voter ID laws—which Sessions said Tuesday he thinks "are OK"—discriminate against minorities. For example, the Texas voter ID law currently in the courts required people to show one of seven different forms of photo ID—and allowed people to vote with a concealed handgun license but not with a student ID.
"That has an obvious racial impact and Jeff Sessions buys into that whole thing," Yeomans tells Newsweek. "Based on his record, it seems pretty clear enforcement of the Voting Rights Act won't be a priority."