Trump Dossier Claims Have Credibility, Says Former Spy Chief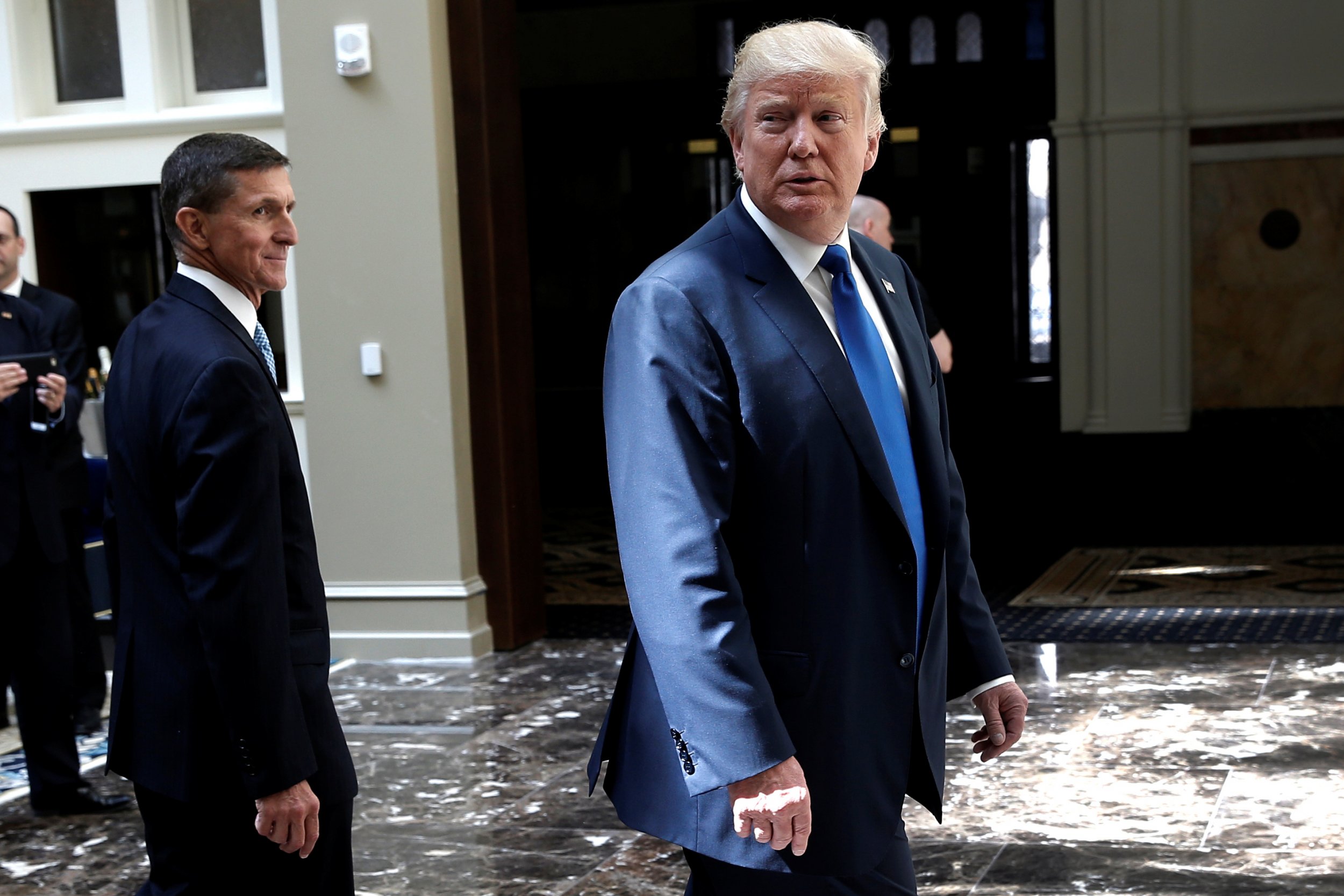 The controversial dossier compiled about President Donald Trump's alleged business dealings in Russia and his campaign's contacts with the Kremlin has some credibility, Britain's former chief spy said Thursday.
"I think that there is probably some credibility to the content. I wouldn't put it any more forcefully than that," said Sir Richard Dearlove, who ran Britain's spy agency MI6 between 1999 and 2004, in an interview with BBC's Newsnight.
Talking about the heated debate around the document's contents, which Trump has rejected, Dearlove said, "I'm reluctant to get drawn into it." In part, the dossier alleged that Trump's former campaign chief Paul Manafort and other figures from his team worked with the Kremlin to spread damaging information about his rival Hillary Clinton.
Dearlove used to work with the dossier's creator, former MI6 spy Christopher Steele, who was stationed in Russia in the early 1990s. Steele was heading the agency's Russia Desk by 2006. His former colleagues have said he was a meticulous professional.
"I don't think there's any question that they got involved in the U.S. election," Dearlove said of Russia's efforts to meddle in the 2016 election. "I think probably on Putin's part, you know, that was a misjudgment."
Early this year American intelligence agencies, including the CIA and FBI, found the Kremlin worked to try and hurt Hillary Clinton and help Trump during the campaign through hacking and misinformation operations.
Read more: Robert Mueller's team interviews Trump dossier's Christopher Steele
President Trump has remained skeptical about the idea that Russia interfered in the election and has called special counsel Robert Mueller's investigation into the matter a partisan "witch hunt" created by the Democrats.
Mueller's investigation has so far filed four indictments, including against former Trump campaign officials, including Manafort and the president's former national security adviser Michael Flynn. Flynn has pleaded guilty to lying to the FBI, and Manafort has pleaded not guilty to money laundering. This week some Republicans called the investigation partisan and argued for it to be shut down.
Trump has said the dossier compiled by Steele contains "totally made-up facts by sleazebag political operatives." Steele, who now works at his own business intelligence firm, was hired by both Republicans, and later Clinton's campaign, to investigate Trump during the election.
Steele was shocked by what he found after reaching out to his contacts from his spy days in Russia and eventually passed the document on to Republican John McCain.
In October multiple news outlets reported that Steele met with members of Mueller's team in Europe so that they could interview him about the document and how he created it.
The document was first released in full by BuzzFeed News in January with a warning the publication had not corroborated the findings.
One of its more shocking allegations is that while on a trip to Russia in 2013, Trump hired prostitutes to soil a bed once slept in by President Barack Obama and his wife, Michelle.