Last July two Republican staff members from the House Intelligence Committee flew to London on a mission to confront Christopher Steele, the former British spy who wrote the now infamous "pee-tape" dossier. In it, Steele alleged that associates of Donald Trump colluded with Moscow during the 2016 presidential election—and that the Kremlin possessed a kinky video compromising the Republican nominee.
Even in the context of the circus atmosphere that has enveloped the intelligence committee under Republican chairman Devin Nunes, it was a bizarre turn of events. What did Kash Patel and Doug Presley, the staffers dispatched to London by Nunes, expect to happen? That Steele, a highly respected former senior MI6 operative who has remained close-lipped about how he gathered his information, would invite these hostile envoys in for a drink and turn over the names of his sources?
Not likely. There's a reason intelligence agencies swap out real names for cryptonyms for their agents and informants. And the advisability of doing so was presumably underscored for Steele on the day after Christmas, when an ex-KGB general suspected of being one of his informants was found dead in his car under "mysterious circumstances," as one news report put it.
But Patel and Presley's London trip wasn't likely designed to get to the bottom of Steele's 35-page dossier of allegations about Russian interference in the election. As has been Nunes's apparent mission all along, it was an attempt to connect Hillary Clinton to Fusion GPS, the private Washington, D.C. firm that hired Steele to probe ties between the Russians and Trump, and to deflect attention from the multiple investigations into Team Trump's alleged complicity with the Kremlin and obstruction of justice. On Wednesday, Nunes threw more tacks on the panel's rocky path into Russian interference in the election (which mostly Democrats have pushed) by announcing a separate probe of a uranium deal with Russia during the Obama administration.
That effort may well end up like Nunes's previous hijinks to turn Trump into a victim of "Deep State" Obama loyalists. The Patel-Presley foray to London blew up in his face when it turned out that Nunes had dispatched his squires without even informing Representative Mike Conaway, the Texas Republican who took over the panel's Russia probe after Nunes was forced to step aside for mishandling classified information. (Patel and Presley did not respond to emails requesting interviews.)
But on Tuesday night, the Trump camp caught a temporary p.r. break with a Washington Post report that added a juicy detail to previous reporting on who helped pay for the Fusion GPS/Steele investigation: the Clinton campaign and the Democratic National Committee, acting through one of their lawyers, Marc E. Elias. Trump jumped on the Fox News version of the story, tweeting, "Clinton campaign & DNC paid for research that led to the anti-Trump Fake News Dossier. The victim here is the President." But beyond adding Elias's name to the mix (and noting that the Clinton campaign had kept its own hands hidden in the affair) the Post report caused a stir, but added little new to what Mother Jones first reported in October 2016, and later CNN, that Steele's reports began as opposition research for anti-Trump Republicans, and were later financed by Democrats. Or as Stephen L. Hall, a retired chief of the CIA's Russian operations, put it in a tweet: "Still not sure why this is getting all the press play. Nothing new here."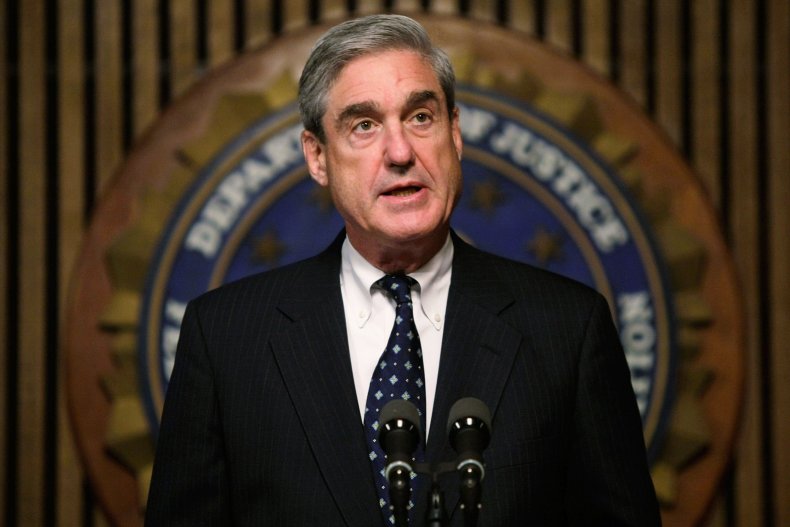 What got lost, at least momentarily, in this latest round of distractions was that important elements of Steele's dossier have panned out. Hall's former colleague, John Sipher, who was stationed in Moscow for the CIA at the same time Steele was there as an MI6 officer, unpacked the material for the Just Security blog in September and pronounced it generally credible, based on the author's track record; even FBI thought enough of him to accept his dossier and consider hiring him for its probe. (The arrangement fell apart after Buzzfeed posted a copy of Steele's "salacious but unproven dossier online, sparking outrage from Trump" only 10 days before his inauguration, according to a report in The Washington Post.) Sipher also noted that Steele's reports in June 2016, which claimed "the Russians stole information on Hillary Clinton, or that they were considering means to weaponize them in the U.S. election…turned out to be stunningly accurate"—six months before U.S. intelligence came to the same conclusion.
But Sipher also sought to dispel a common misunderstanding about Steele's dossier. "I spent almost thirty years producing what CIA calls 'raw reporting' from human agents," he wrote. "At heart, this is what Orbis"—Steele's firm—"did. They were not producing finished analysis…" That's the job of professional analysts, the subject-matter experts who sift through and weigh agent reports against the streams of intelligence from other sources and spy agencies like the NSA. But from his three decades at the CIA, Sipher concluded that it's "fair to say that the report is not 'garbage,' as several commentators claimed." Steele's "sources certainly got some things right – details that they could not have known prior" to official findings. Adding to the dossier's credibility, Sipher said, has been "the failure of the Trump team to report details that later leaked out" and its "hesitancy to be honest about contacts with Russia," which he called "consistent with allegations of a conspiracy."
Back in March, NBC reported that former Acting CIA Director Michael Morell "cast doubt ...on allegations that members of the Trump campaign colluded with Russia." During a talk sponsored by the Cipher Brief, an intelligence web site, he said that, "On the question of the Trump campaign conspiring with the Russians here, there is smoke, but there is no fire, at all." But this week Morrell said his remarks had been misconstrued. All he meant to say, he told Newsweek, was that, without knowing more about Steele's sources and how he obtained the information, "I don't know what to believe and I don't know what not to believe in there."
If Steele were a U.S. citizen and working for the CIA, he presumably could be compelled to testify to the House and Senate intelligence committees about his sources. But he's not, and, by all appearances, he won't. "One of the ways we could put this to bed would be to just better understand what's true and what's not true within it. I think it'd serve everybody's purposes," said Connecticut Congressman Jim Himes, one of few Democrats on the intelligence committee who have joined the Republicans in pressing for Steele's testimony. "But again, Steele is not on U.S. soil, he's not a U.S. citizen so I think it would be hard for us to compel him to appear."
Even if he did, judging by Sipher's analysis, Steele may not be in a position to offer definitive judgments on what's true and what's not: He was merely the purveyor of raw intelligence, presumably from Russian sources he trusted enough to relay their information.
But Himes doesn't blame Steele for dodging congressional committees, which have regularly erupted in partisan rancor. Himes told Newsweek he suspects the MI6 man would be more far comfortable in the hands of Robert Mueller, the former FBI director running the Justice Department's special investigation, than congressional panels, which, "unfortunately...have a partisan feel to them."
"If I were Christopher Steele, I would say, 'Look, I have a story to tell, but I'm not going to tell it [to you],'" Himes said "If he is talking, I'd suspect he's only talking to Mueller—and I wouldn't blame him for that."