Trump Allies Accused of 'Another Desperate Attempt' to Discredit 'Pee Tape' Dossier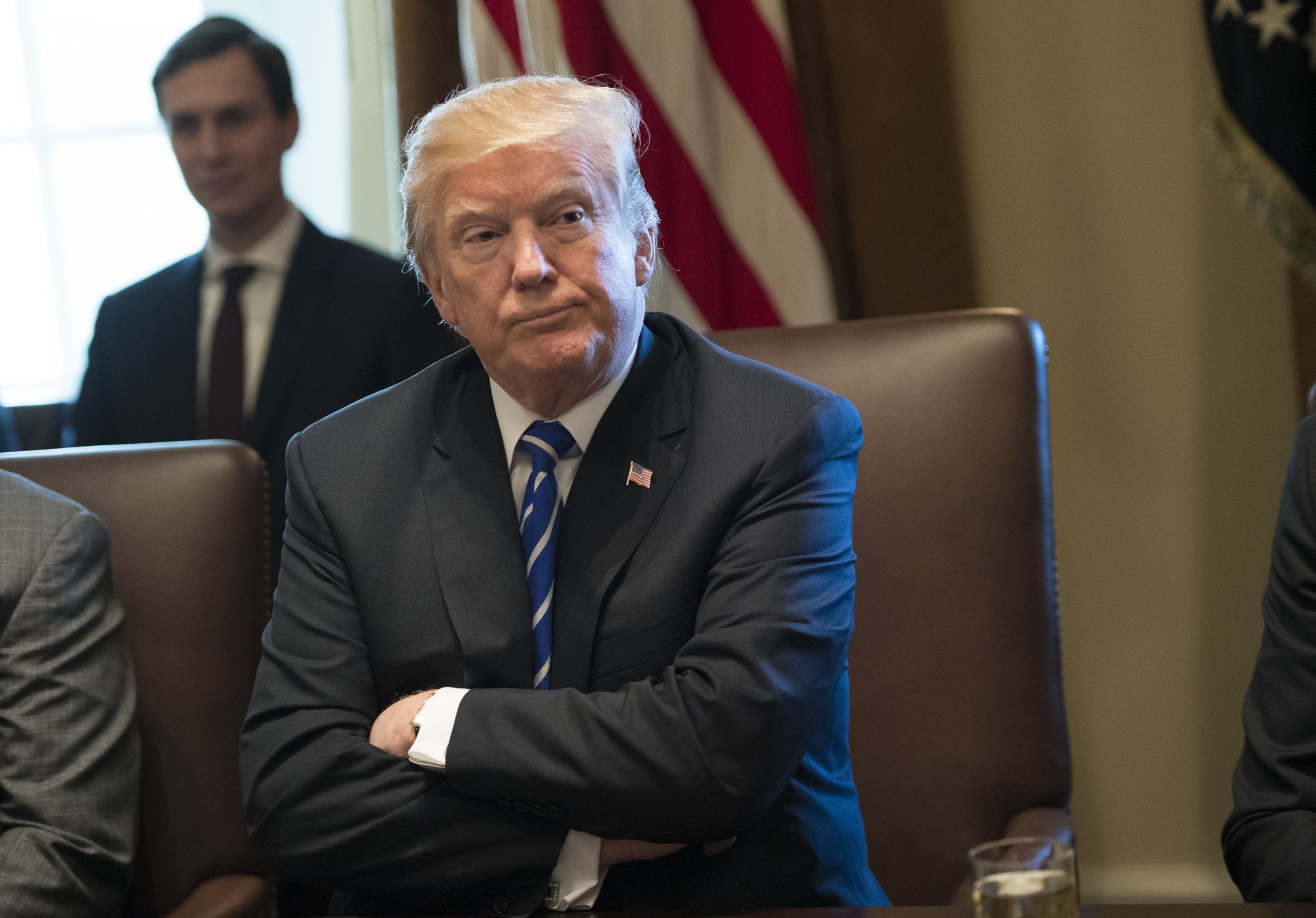 Fusion GPS, the research firm that commissioned a dossier featuring explosive and salacious allegations over President Donald Trump's links to Russia, has accused the president's allies of "another desperate attempt" to discredit its findings. On Thursday, a federal court unsealed documents related to Fusion GPS' bank records as part of an ongoing legal battle with the House Intelligence Committee.
Related: Here's What the 'Golden Shower' dossier now being investigated by Mueller claims about Trump and Russia
Reports in right-wing media have seized upon records showing that Fusion GPS gave money to multiple journalists last year, accusing the firm of paying reporters to publish stories corroborating the dossier. The Washington, D.C.–based firm was founded by two former reporters, Glenn Simpson and Peter Fritsch, and regularly employs journalists to dig up information. None of them, the firm insists, publish stories based on their findings.
"Fusion GPS is a research firm set up by former investigative journalists," Josh Levy, a lawyer for Fusion GPS, said in a statement. "As such, it sometimes works with contractors that have specialized skills seeking public information. Contractors are not permitted to publish any articles based on that work, and Fusion does not pay journalists to write stories."
The bank records were obtained following a subpoena from Republican House Intelligence Chairman Devin Nunes, who Fusion GPS has accused of an abuse of power. Nunes recused himself from the Russia investigation in April amid allegations that he disclosed classified information but continues to sign off on subpoenas.
"This is simply another desperate attempt by the president's political allies to discredit Fusion's work and divert attention from the question these committees are supposed to be investigating: the Trump campaign's knowledge of Russian interference in the election," Levy said.
The dossier, which alleged that Russia sought to interfere in the 2016 election and had extensive contacts with Trump campaign officials, has been taken seriously by the FBI and special counsel Robert Mueller. While much of its claims remain unverified, including an allegation that Trump had Russian prostitutes urinate on a Moscow hotel room bed once slept on by Barack and Michelle Obama, its central thesis has been corroborated.
Most of the unsealed transactions were redacted, with those that can be seen detailing payments made by two law firms. Perkins Cole, which represented Hillary Clinton and the Democratic National Committee, made a total of seven payments, from May 2016 to the end of December 2016, totaling just over $1.2 million. However, that number had already been publicly disclosed by Fusion GPS earlier this month, when Perkins Cole was revealed as one of the funders of the dossier. Trump, without evidence, tweeted that the dossier had cost $12 million.
The other records unsealed Thursday detailed payments received from another law firm, BakerHostetler. The House Intelligence Committee, and specifically Nunes, has sought those records over allegations that Fusion GPS acted as an unregistered foreign agent for its work for BakerHostetler, which represented the Russian holding firm Prevezon in its defense of money laundering charges.
The money laundering scheme was at the heart of the Magnitsky Act, named after tax accountant Sergei Magnitsky who uncovered an alleged $230 million tax fraud. Magnitsky later died in prison, leading the U.S. to pass a law freezing the assets of any Russians said to have been involved in his death.
The bank records show that Fusion GPS was paid $523,651 by BakerHostetler between March 2016 and October 2016. Fusion GPS's detractors, including Bill Browder, who spearheaded the passage of the Magnitsky Act, and Republican Senate Judiciary Committee Chairman Chuck Grassley, have accused the firm of conducting a smear campaign on behalf of the Russian government to defeat the act.
Fusion GPS has vehemently denied those charges, insisting, along with some Democrats, that the allegations are merely an attempt to undermine the dossier.