As President Donald Trump continues to take a hardline stance on immigration, veterans and their families are being increasingly caught in the crossfire.
Under the Trump administration, rejections of veterans' requests for deportation protections for their spouses or immediate family members have increased from about 10 percent in the last fiscal year of President Barack Obama's tenure to nearly 20 percent in just the first nine months of the 2018 fiscal year, which ends on September 30, the Military Times reported Thursday.
Looking at recent U.S. Citizenship and Immigration Services statistics, the independent military publication also revealed that requests from veterans and active duty officers seeking protection for spouses spiked between Obama's last fiscal year 2016 and Trump's first fiscal year 2017 by 31 percent.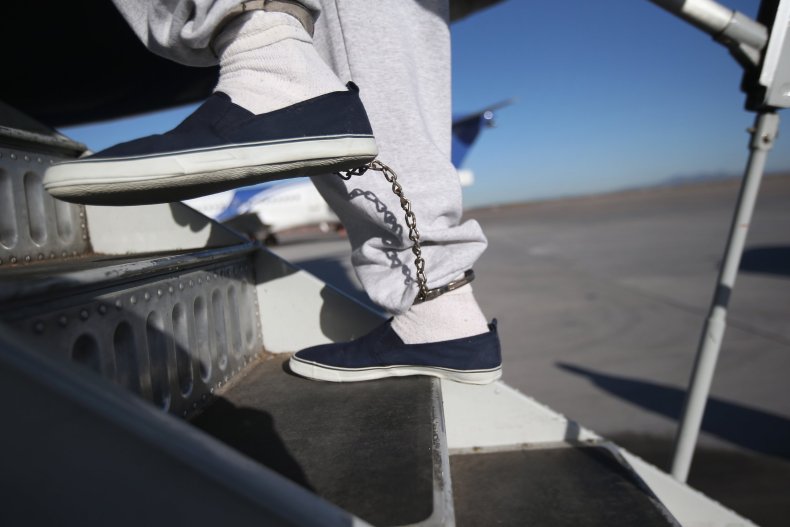 Unlike the civilian population, active service members and veterans can submit Parole in Place requests, which allow them to petition courts to halt deportation proceedings against a spouse or immediate family member who entered the country illegally.
While the statistics about the increase in rejections for spouses and family members are newly reported, previous reports have highlighted how the U.S. even deports veterans who join the military as non-citizens. In March, Immigration and Customs Enforcement (ICE) deported Miguel Perez Jr., 39, who had served two tours in Afghanistan.
While Perez came to the U.S. legally as a young child, he joined the military as a non-citizen and served from 2001 to 2004. However, he was diagnosed with post-traumatic stress disorder after his discharge and became addicted to drugs. In 2008, he was busted for attempting to sell cocaine and sentenced to 15 years in prison. Perez was released early, but he was deported by ICE as he was not a citizen. Although he attempted to apply for citizenship, his application was denied due to his criminal record.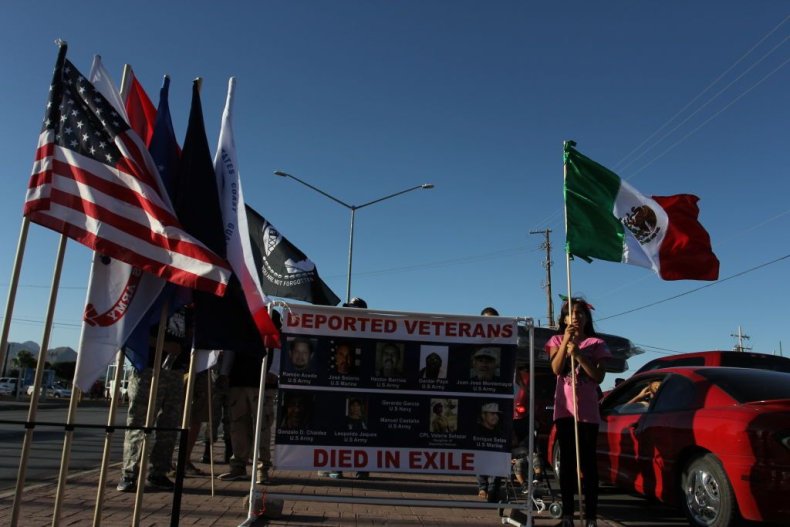 And the story of Perez isn't unique. In Tijuana, deported veteran Hector Barajas launched the Deported Veterans Support House in 2013, The Washington Post reported last November. The organization aims to help former service members like Barajas who are deported to Mexico, despite their military records. While official statistics are hard to come by, Barajas's support house has been in touch with more than 100 veterans sent to some 30 countries around the world.
In February, Secretary of Defense Jim Mattis announced that none of the military's "dreamers," who arrived in the U.S. illegally as minors, would face deportation. However, Mattis said the protection wouldn't apply to convicted criminals, regardless of their military service. He also didn't promise protections to U.S. veterans who are not "dreamers." When it comes to spouses and dependants, Mattis said in April that he is continuing to look into the situation.