Trump Doubles Down on His Rationale For Not Releasing Tax Returns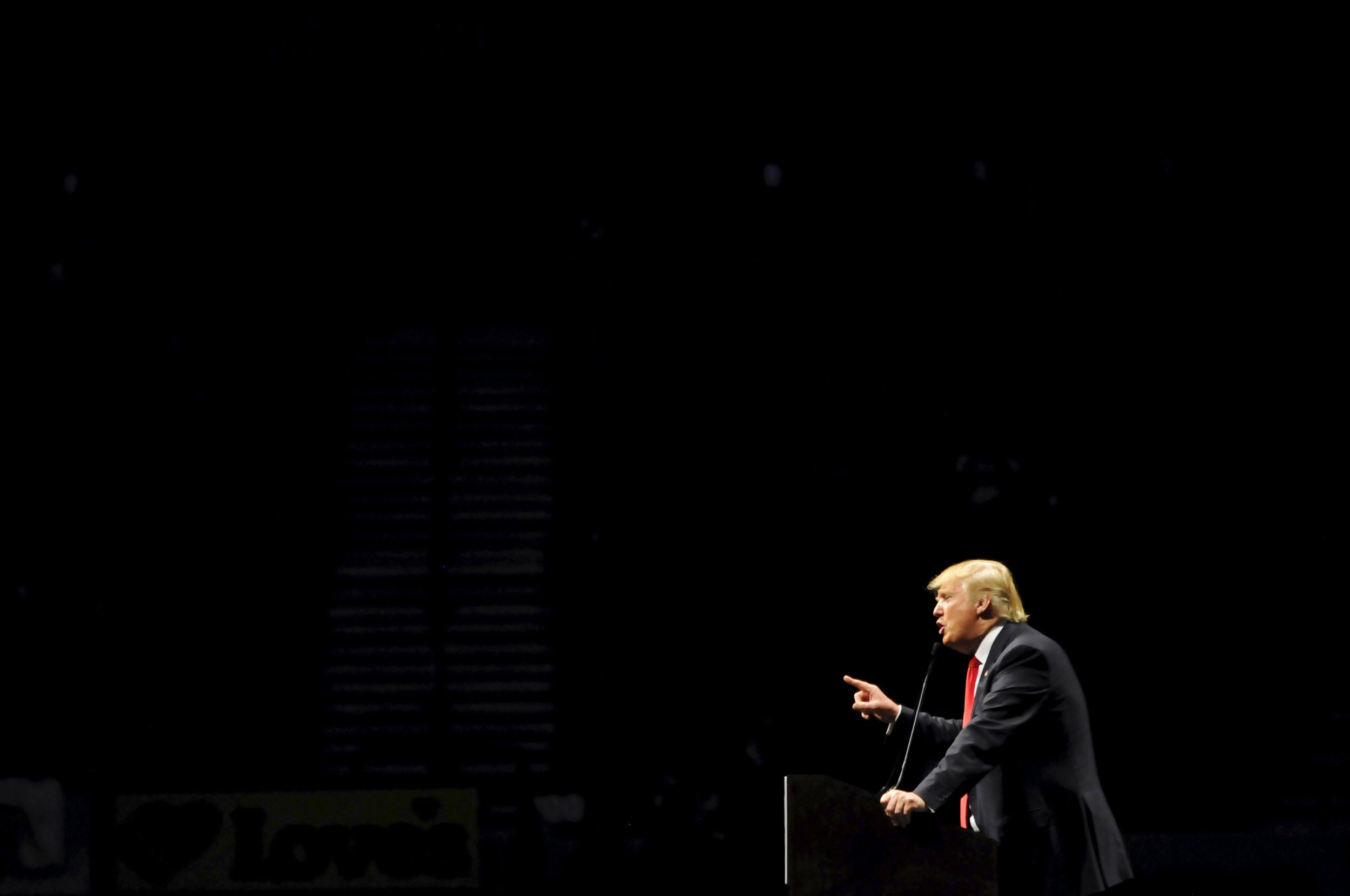 Donald Trump has doubled down on his reasoning on why he can't make copies of his latest tax returns public. In an interview with Fox News on Saturday morning, the GOP frontrunner reiterated that the reason he won't release the returns is because the IRS has been auditing him.
"I've been audited for many years. It's very unfair. The IRS always audits me, eventually I settle it out," he said in Saturday's interview. "I have friends that are very rich, they don't even know what I'm talking about. They've never been audited. How come I'm audited every year?"
Trump first claimed that he couldn't release his tax returns onstage at a GOP debate in Houston on Thursday. "I will absolutely give my return, but I'm being audited now for two or three years, so I can't do it until the audit is finished, obviously," he said. During the debate, Trump also claimed that he's been audited for "12 years, or something like that."
Initially, Trump attempted to defend himself by citing the case of fellow rich guy and former GOP candidate Mitt Romney. Back while he was running for president in 2012, Romney had been similarly under the microscope about the transparency of his finances during the election lead-up. But unlike Trump, by this time in the 2012 presidential election cycle, Romney had already revealed two past tax returns.
Experts have said they are puzzled by Trump's statements. While it's understandable for someone to not reveal tax returns during an audit, sporadic audits lasting over a decade are extraordinarily rare. Given that the IRS's average statute of limitations for a tax audit is three years—possibly more if funds aren't reported accurately, or due to questions of fraud—some tax experts are suggesting that Trump's weak explanation reeks more of unchecked finances than impending audits.
Daniel Shaviro, a professor of taxation at New York University Law School, said in an interview with NPR that "high-wealth individuals with complicated returns and big deductions may naturally get pulled up fairly regularly. Yearly audits, however, are indicative of longer-standing concerns with that person's finances."
Romney has suggested that the real estate guru is withholding his tax returns due to a leering "bombshell" in his finances. Trump denied this vehemently during his Saturday interview, saying "there is no bombshell whatsoever," and made a point to reiterate that his company, reportedly valued at "10 billion dollars," remains sound.
At this point in the election cycle, most candidates have disclosed their tax returns. Two of Trump's opponents in the GOP race, Marco Rubio and Ted Cruz, just promised to disclose their own returns in the interest of transparency.
The Associated Press notes that Trump dodged questions from a reporter as to why he wouldn't disclose tax returns from before said audit at a campaign event on Friday.