Is Donald Trump Breaking His Oath of Office as He Renews His Attacks on the Press?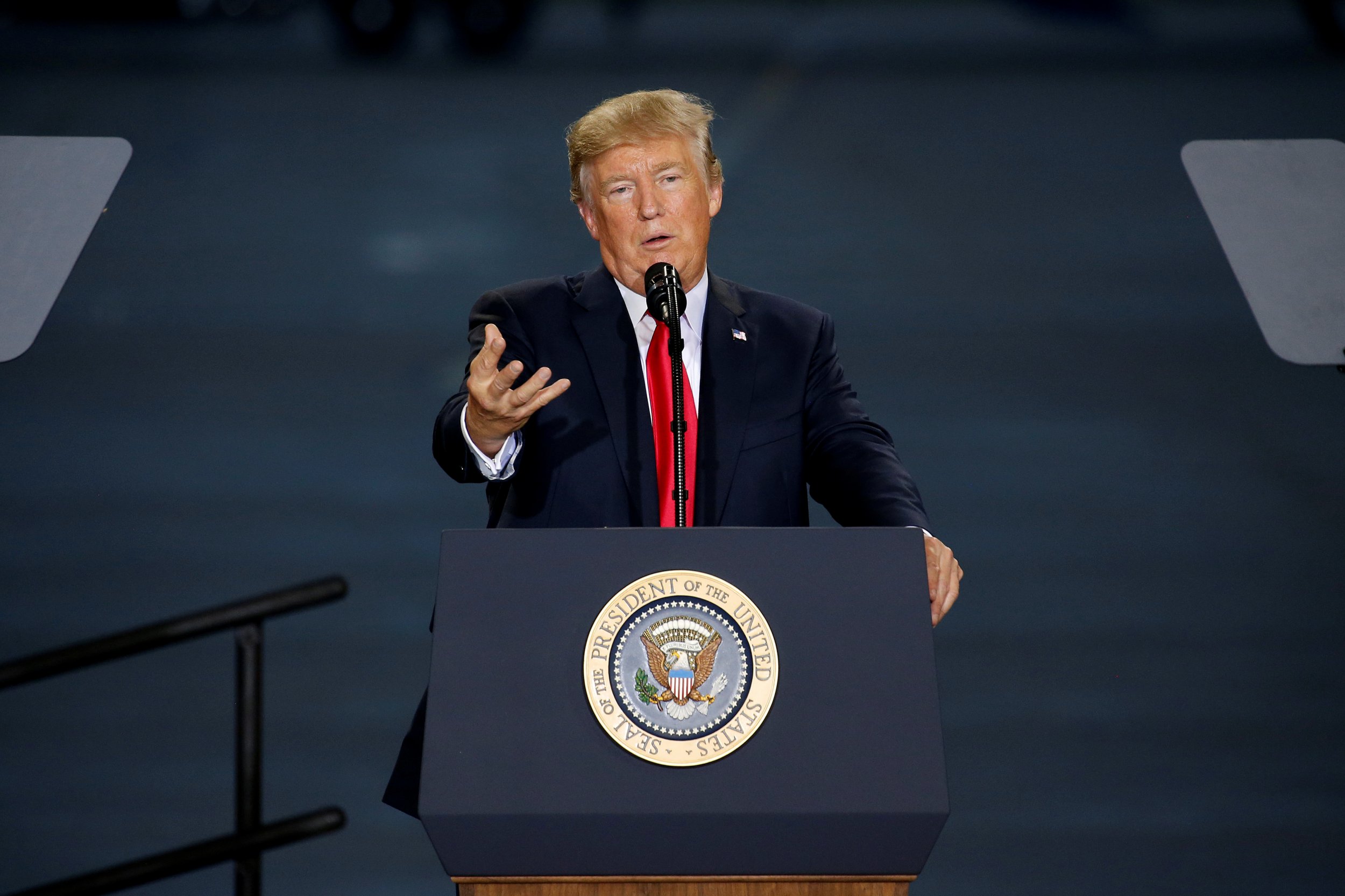 President Donald Trump doubled down on his attacks against the press Wednesday night in an interview with Fox News. After threatening to take NBC News off the air, Republican Senator Ben Sasse questioned whether the president is breaking his oath of office.
"Network news has become so partisan, distorted and fake that licenses must be challenged and, if appropriate, revoked. Not fair to public!" Trump tweeted, echoing statements he made earlier in the day before joining Fox News pundit Sean Hannity for an interview.
During the interview with Hannity Trump lit into the press. "Media is bad, they are really dishonest people. These are very, very dishonest people in many cases," Trump said before acknowledging he knows journalists and that they're not all bad.
"When you're the one being written about, you know if it's good or bad—and it's always, they try and make it negative. So the media—I call it fake media. It is fake. So much fake news," Trump said.
Earlier in the afternoon Trump was asked by reporters in the Oval Office to respond to a story by NBC News. It cited two officials who said Trump asked the U.S. military to radically increase America's nuclear weapons stockpile during a meeting at the Pentagon in July.
"It's, frankly, disgusting the way the press is able to write whatever they want to write. And people should look into it," Trump replied. That morning he asked on Twitter: "At what point is it appropriate to challenge their license?" stating NBC News is "Bad for country!"
Trump's threat to revoke NBC's broadcasting license and disdain for the freedom of the press, however, goes against the oath of office he took on inauguration day, charged Nebraska Republican Senator Ben Sasse late Wednesday.
Read more: Donald Trump's own ethics chief "deeply concerned" about administration's leaders
"Mr. President: Words spoken by the President of the United States matter. Are you tonight recanting the oath you took on Jan. 20, to preserve, protect, and defend the First Amendment?" Sasse asked in a statement posted online.
In the oath of office the president-elect solemnly swears to "preserve, protect and defend the Constitution of the United States." The First Amendment of the Constitution states Congress will make no law "abridging the freedom of speech, or of the press."
While the federal government doesn't "license" news networks like NBC, it does issue and renew broadcasting licenses for their local TV affiliates.
Trump's threats to curtail those rights sounded despotic to Brian Klass, an expert in democracy and authoritarian regimes at the London School of Economics.
"These are the words of an authoritarian despot," Klass wrote online. "This is dangerous for American democracy and requires a full bipartisan rebuke."
Steve Schmidt, a Republican and former aide to Senator John McCain, also spoke up on Twitter, calling Trump's attack on the First Amendment "likely the most Un American sentiment ever uttered by a POTUS."
"Can't think of another," Schmidt said.