Trump is a 'Douche,' Former Mueller Investigator And Top FBI Official Wrote In Text Message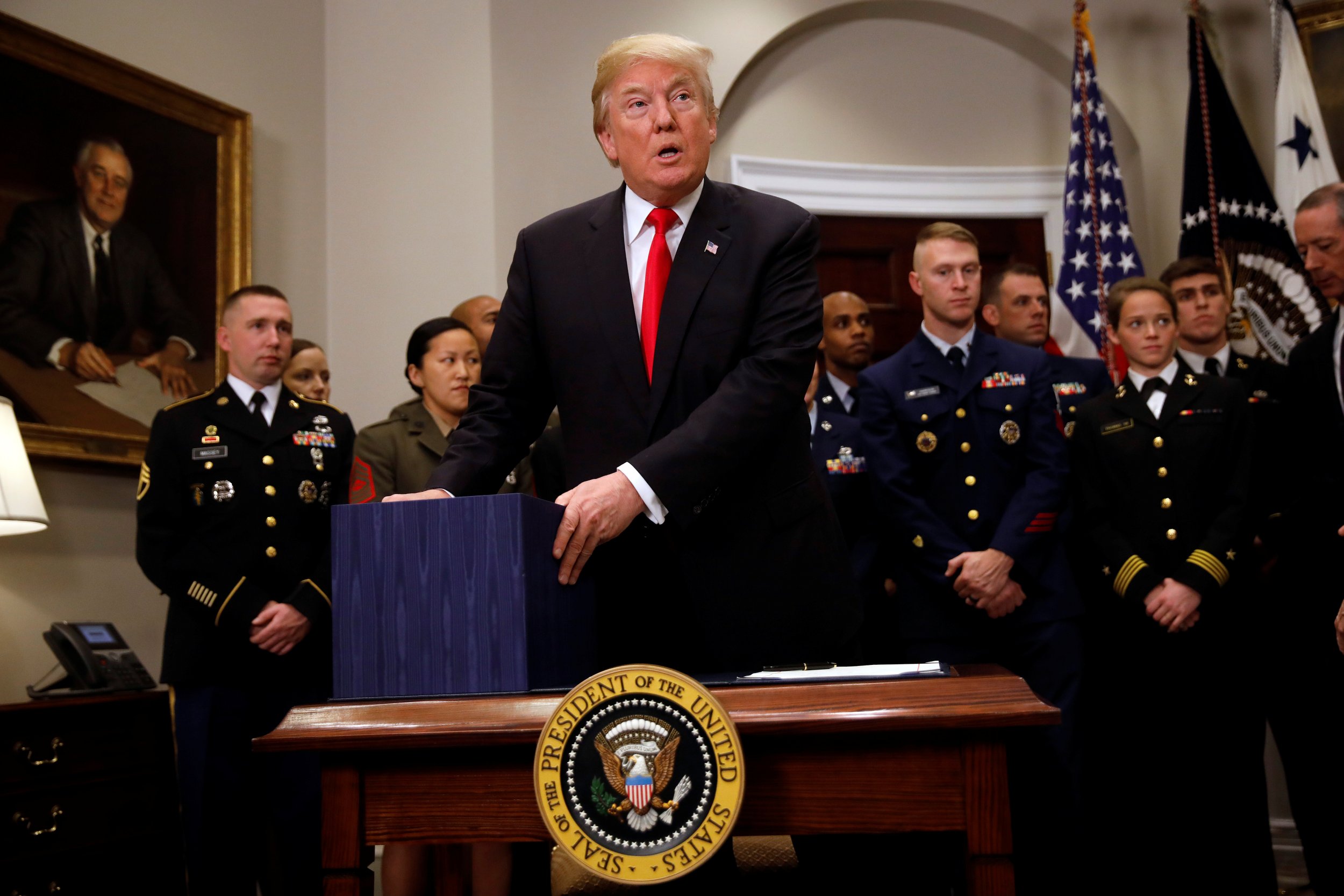 A top FBI official, formerly part of Special Counsel Robert Mueller's investigation, reportedly described then-Republican candidate Donald Trump as a "douche" in a text message exchange with a senior FBI lawyer last year.
The counterintelligence agent, Peter Strzok, was texting with attorney Lisa Page, and the messages also included criticism of former Democratic presidential nominee Hillary Clinton, President Barack Obama's administration and fears of what kind of effect Trump could have on the intelligence community if he won last year's election, The New York Times reported Tuesday.
Page reportedly wrote that Trump "cannot be president" after the billionaire made a much-maligned reference to the size of his penis. "I'm scared for our organization," Strzok said in a different exchange.
Other exchanges included the phrases "just has to win" in reference to Clinton, and that Trump possibly winning the election would be "terrifying."
The existence of the messages was previously known, but their contents were not until The Times report.
After learning of the texts over the summer, Mueller removed Strzok from his investigation into whether the Trump campaign had colluded with Russian to defeat Clinton for the White House.
Strzok's insult towards Trump is just one of many directed at the president and made public this year. Secretary of State Rex Tillerson reportedly called Trump a "moron" over the summer, and former President George H.W. Bush also called Trump an "idiot" during the campaign.
Nevertheless, the messages by two members of the nation's top law enforcement agency could be used as fuel for Trump's accusations of a "Deep State" out to derail his presidency and intentionally pushing aside investigations of Clinton's private email server while she was secretary of state.
Trump has also blasted the U.S. intelligence community throughout his first year in office, particularly for leaks involving the ongoing Trump-Russia scandal.
"This Russian connection non-sense is merely an attempt to cover-up the many mistakes made in Hillary Clinton's losing campaign," Trump tweeted in February.
He also suggested the NSA and FBI were leaking to the media: "Information is being illegally given to the failing @nytimes & @washingtonpost by the intelligence community (NSA and FBI?).Just like Russia."
Those accusations were only part of Trump's issues with the intelligence community and FBI. He famously dismissed former FBI director James Comey in May and stated it was because the Trump-Russia story was "made up" during an interview with NBC News just days after Comey was canned.
Trump would later deride Comey as a "leaker" following his testimony before congressional lawmakers earlier this year.
Mueller's investigation is reportedly focusing on the reasons for, and the timeline of, Trump's decision to fire Comey. The probe has already resulted in charges against four former Trump campaign officials.