Trump Wants to Tear Up WTO Rules and Impose His Own Tariffs: Report
President Donald Trump ordered the drafting of a new bill that would allow him to raise U.S. tariffs at will, tearing up World Trade Organization (WTO) rules, according to leaked documents obtained by Axios.
Titled the United States Fair and Reciprocal Tariff Act, the bill would abandon two fundamental WTO rules, according to the news outlet, which reported it had obtained a draft copy.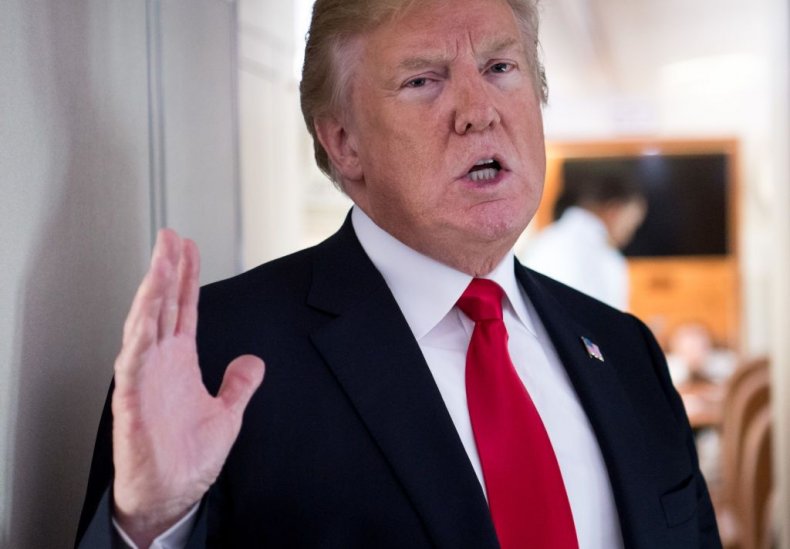 Under the bill, Trump could raise tariffs at will without congressional consent.
Nations are prohibited from setting different tariff rates for different countries outside of free trade agreements and the established tariff ceiling that WTO members have agreed to.
"It would be the equivalent of walking away from the WTO and our commitments there without us actually notifying our withdrawal," a source familiar with the bill told the outlet but added that Congress would never agree to the bill, describing it as "insane."
A White House spokeswoman told Axios that the bill was only a draft. "The only way this would be news is if this were actual legislation that the administration was preparing to roll out, but it's not," she said.
Last Friday Axios had reported that Trump had asked aides about pulling the U.S. out of the WTO, and said the world had used the organization to "screw the United States." Trump later told reporters on Air Force One that he didn't plan to withdraw the U.S. from the WTO "at this point" but added: "Something is going to have to be done—we're not being treated fairly on trade," the Associated Press reported.
The WTO emerged from the General Agreement on Tariffs and Trade, and was formed in 1995 to resolve trade disputes, with members agreeing to follow a system of rules in order to to avoid unfair trade practices and to open up markets.
The withdrawal of the U.S., the world's largest economy, from the organization, could signal the end of the rules-based international trading system, economists have warned.
In recent weeks the U.S. has hit Europe and Canada with a series of tariffs, and both have responded with tariffs of their own.