Trump Wants Dramatic Cuts to Children's Programs to Pay for Corporate Tax Breaks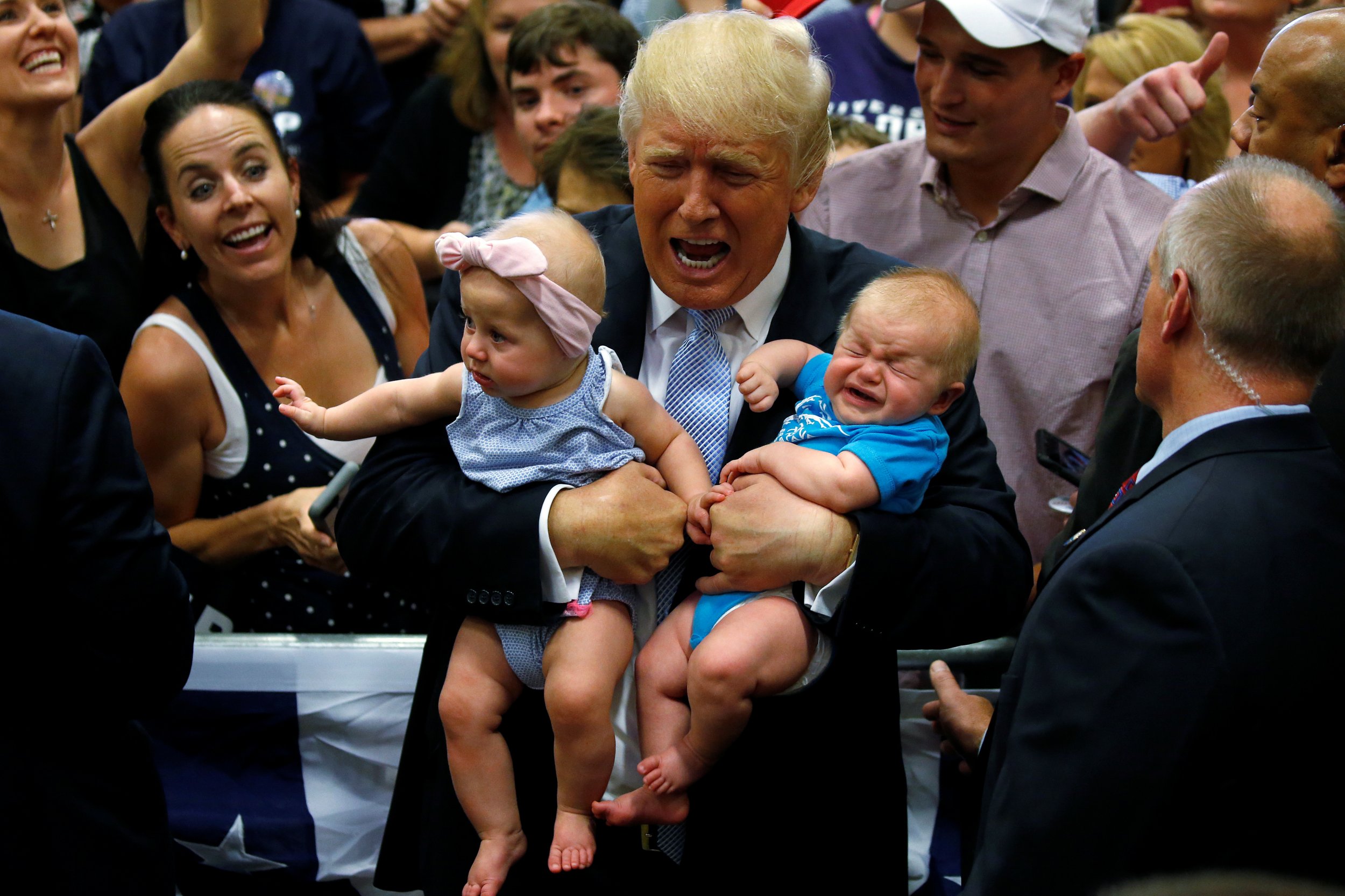 As Democrats and Republicans work to keep the federal government open, attempting to pass a comprehensive budget plan before December 22, a new study shows that President Donald Trump wants to significantly reduce spending on children's education and health care.
Released Tuesday by the Urban Institute, the analysis found that the proposed budget would reduce federal spending on education by 15 percent, children's health care spending by 10 percent and spending on child-related nutrition by 9 percent.
"When you cut spending on children you're putting our country's future economic growth at risk," said Julia B. Isaacs, author of the study. "You're undercutting our commitment to helping every child succeed no matter what their background—this is a refutation of the American Dream."
The cuts to funding for children's programs would help offset the estimated $1 trillion deficit the Trump tax plan would create. The GOP tax plan largely benefits corporations and corporate shareholders by lowering their tax rate to 20 percent from 36 percent.
Isaacs found the proposed $140 billion in cuts to children's health care spending particularly alarming. The majority of the changes would be to Medicaid programs, specifically to health insurance coverage for low- and moderate-income children. These projections don't include a potential repeal of the Affordable Care Act or a funding cut to the Children's Health Insurance Program (CHIP), meaning the monetary impact would likely be much higher.
Federal funding for educational programs that serve underprivileged children and special-education programs would also face significant cuts. While the majority of education spending is funded at a local level, federal programs aim to upgrade schools, educate teachers and supplement the costs of educating students with special needs. Under the budget proposal, after-hours programs for students in high-poverty and low-performing school would be eliminated, as would programs that educate native Alaskans and Hawaiians.
Trump's budget also would reduce funding for the Supplemental Nutrition Assistance Program (SNAP), commonly known at food stamps. An estimated 23.4 million households would lose SNAP benefits if the president's budget were fully enacted, with the average household losing $600 per year. Children represent 44 percent of food stamp recipients.
"I was so disappointed by these results," said Isaacs. "We know about the importance of early childhood setting the stage for lifelong health. Current law already includes constraints on children's spending; cutting below current law is really digging into these programs."
Under current law, spending on children's programs would already face significant cuts over the next decade. When paired with Trump's proposed budget, school improvement programs would be cut by 74 percent, funding for children's nutritional programs would be cut by 20 percent and Medicaid spending on children would be cut by 12 percent.
Top Republicans have announced that the GOP will likely aim to cut entitlement programs like Social Security and Medicare in the new year, adding to the strain on programs that aid in the wellbeing of underprivileged and disabled children.
The cuts would not reflect a change in the needs of children. The population of children in the United States is projected to grow to 79.7 million in 2027 from 78 million in 2017. Nearly one in five children live in families with incomes below the federal poverty level, and the need for special-education and child welfare services is not projected to decline over the next decade.
Isaacs analyzed data from the president's budget proposal and from the nonpartisan Congressional Budget Office. While the president's budget will not be adopted in total, it is the guiding document for the appropriations process and signals the administration's priorities.