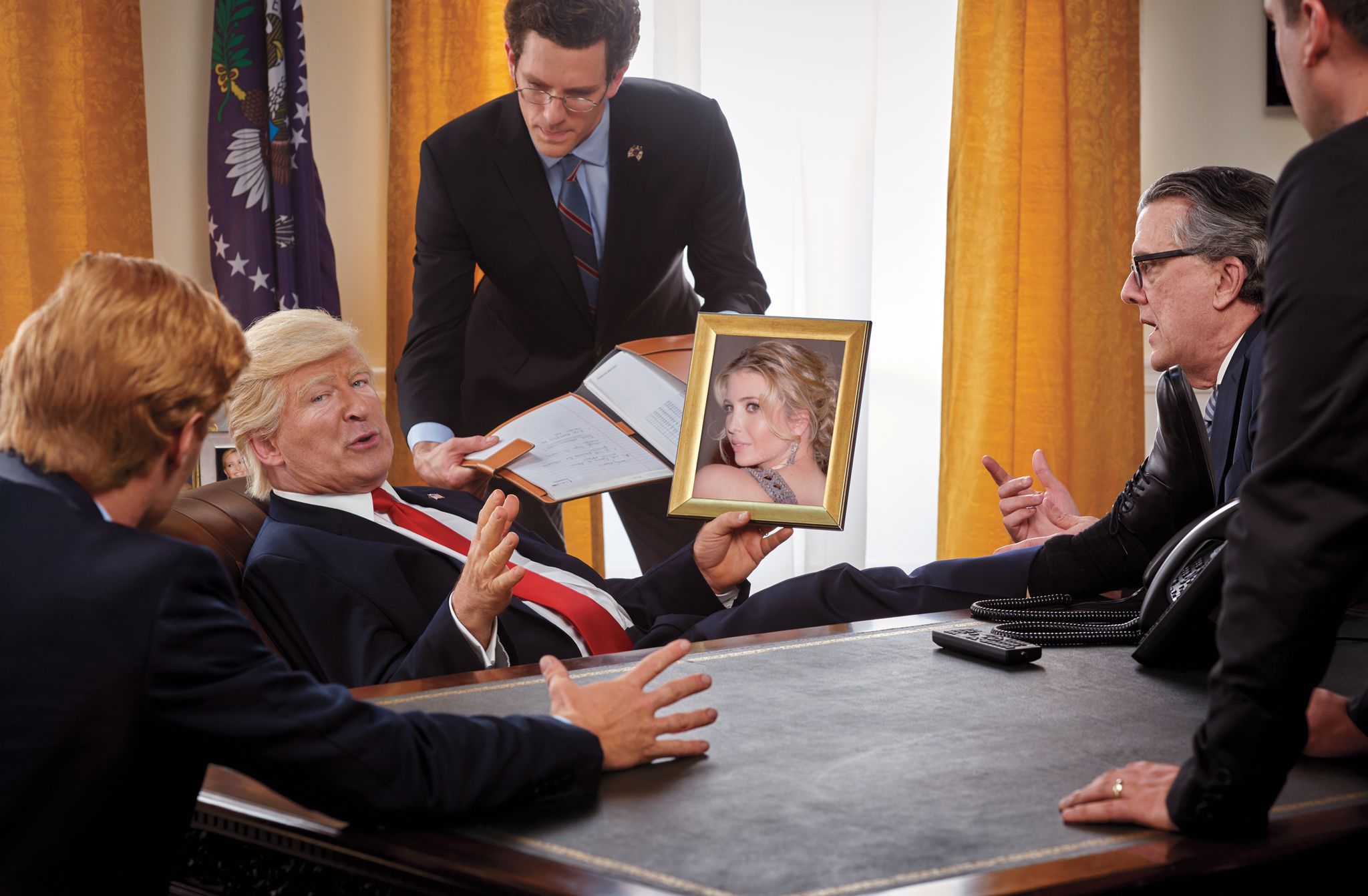 If you've been hoping to find a way to get inside President Donald Trump's brain, you're in luck! You Can't Spell America Without Me: The Really Tremendous Inside Story of My Fantastic First Year as President arrived on bookshelves today. The faux memoir is by Alec Baldwin and Kurt Anderson; the former is the actor who plays Trump on Saturday Night Live; the latter is the one-time editor of the '80s satirical magazine Spy, which devoted a lot of ink to making fun of the then-real estate mogul—as thin-skinned then as he is now.
For this reader, the experience of listening to the inner monologue of the least-qualified president in U.S. history (not a subjective liberal criteria: He is the only U.S. president who has never held political office or had any military experience) was, uh, disconcerting. It's not unlike falling down a rabbit hole—not into the Wonderland of Alice, but a far more frightening place, which, strangely, doesn't feel all that far from our current reality. A few choice highlights: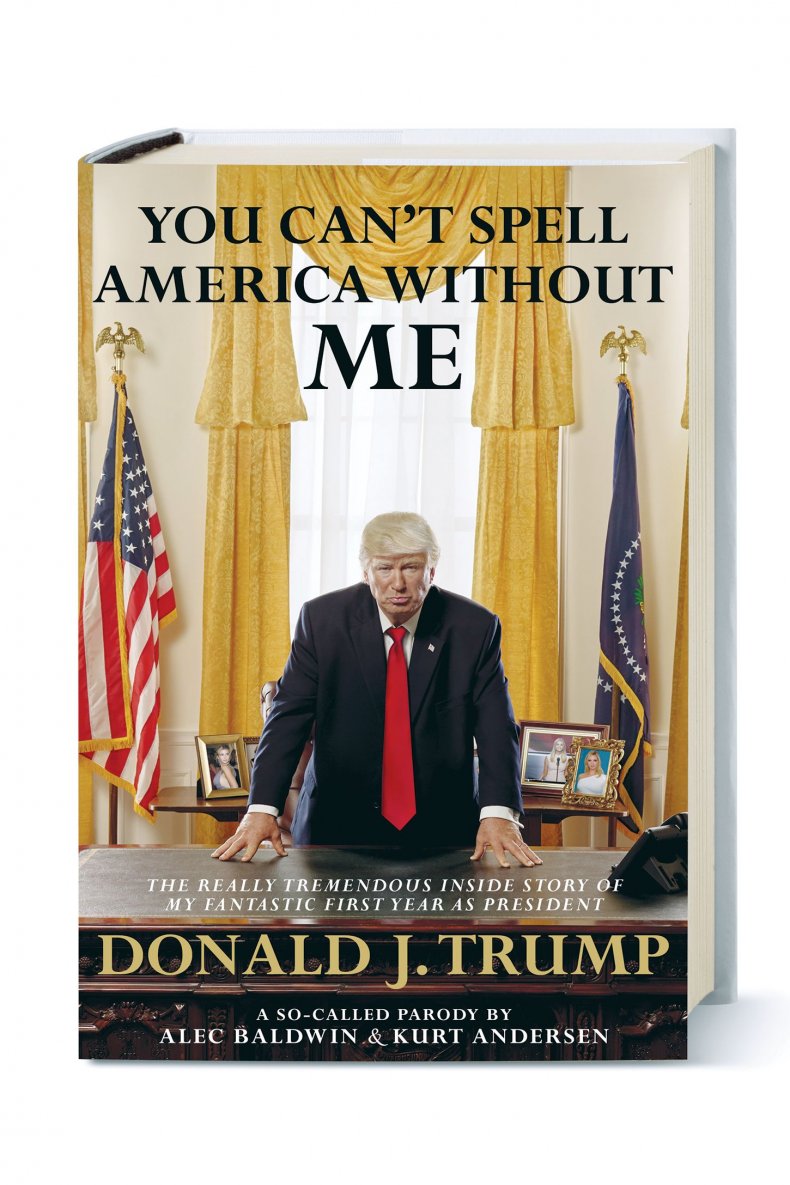 "Trump" loves his daughter, ickily: In one instance, "Trump" says Ivanka sometimes calls him "Mr. President," and that "it's more humorous, like with a fun wink, the way Marilyn Monroe sang it to President Kennedy. Which by the way isn't 'inappropriate' of me to say—Va-va-va-vanka said it herself."
Later, he describes a positive Ivanka reaction: "Her oohs are like the first lady did when she was young, very cute, very sexy." Later: "'Ooh, thanks,' she said, and blew me a kiss. I caught it and put it in my mouth. Nice."
"Trump" has daddy issues: Two sentences into the first chapter, he writes, "I've had so many great days—the day my mom finally made my father stop calling me 'the Grouchy Little Homo." Later, he recalls "the way my dad used to lock up his secret stuff—which, just to keep me on the ball, he always claimed were my 'adoption papers' and 'IQ scores.'"
"Trump" has choice descriptions for friends and enemies: There's "nasty, weak, crooked Hillary," who is also "like a tired and unwell loser grandma." There's "dopey Obama." There's "Mad Dog" Mattis, who later "became Tame Dog, Nice Dog… Scooby-Doo?" There's "Judge Hard-On," referring to Thomas Hardiman. Vice President Mike Pence, he says, "can be my official White House 'prayer warrior.'" He even has a nickname (or mispronunciation) for GIFs, which he calls "video jiffies."
"Trump" is not a racist or sexist, even as he talks like one: "Trump Tower disproves all the bad and unfair things people say about me. 'Trump doesn't respect women'? The very first tenants in Trump Tower were Buccellati, great jewelry for women, and Charles Jourdan, great women's shoes."
He applies a similar rationale to other groups:
"Trump discriminates against the African Americans"? Michael Jackson lived on the sixty-third floor… And Baby Doc, president of Haiti, black guy, had a beautiful place on the fifty-fourth floor. "Trump doesn't like the Hispanics and Latinos"? The owner of Jose Cuervo tequila owns three apartments! "Trump doesn't have a big heart, doesn't understand prison reform"? We've had many criminals living in Trump Tower, people who've paid their debts both to society and The Trump Organization, and a couple actually served their house arrest sentences in their apartments!
"Trump" calls the Mexican leader Enrique Peña Nieto "Presidente Pinata" and insists that "Pinata is actually the president's name, so I'm not being 'racist.'" He describes his son Eric making a prank call: "'President- erect Trump, you velly erect.' I realized it was my son Eric doing his Oriental voice."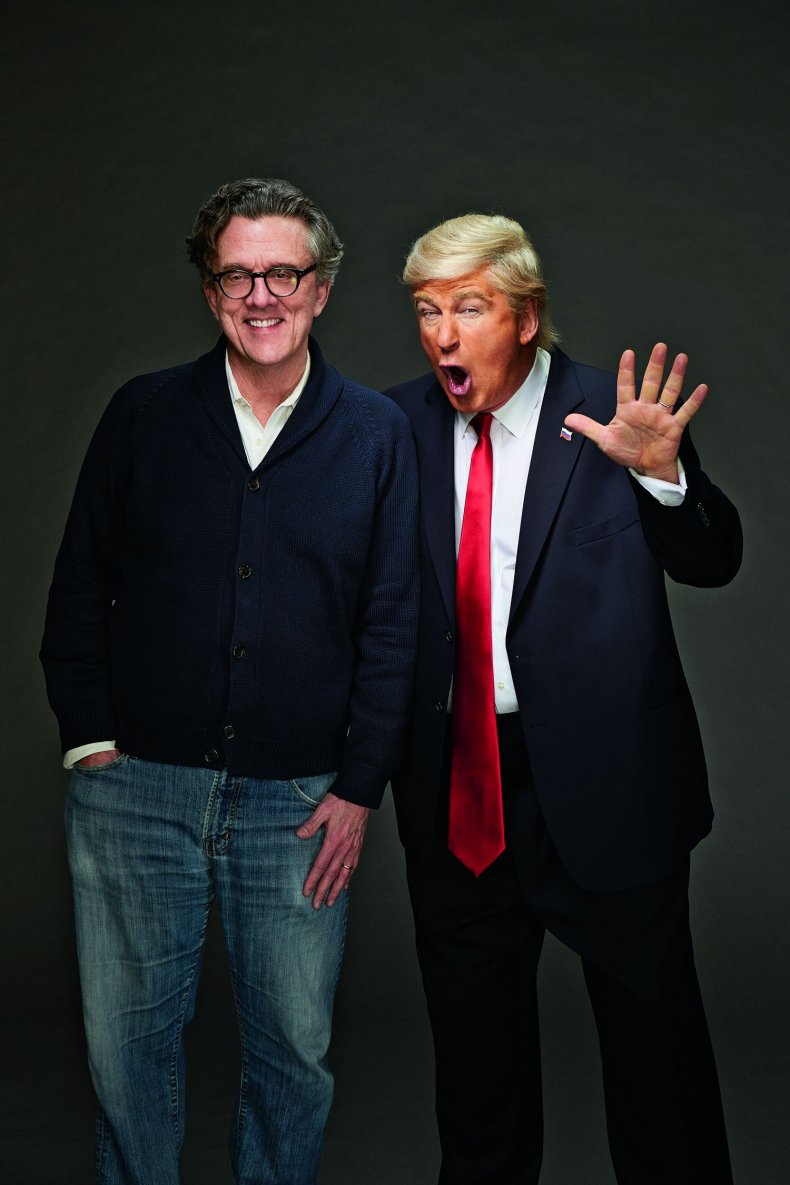 "Trump" relishes his understanding of big words, even as he misuses them:
"The American people like Melania because she's very beautiful and she's with me, but also she doesn't say much, so why would they want to read a book by her? It's a sad 'Cash-22.' If you don't know it, that's a word Steve Bannon uses, meaning a real-life good news-bad news joke."
"Trump" is a little fuzzy on how the government—and the world—work: "You probably don't realize that there are like twenty-five individual cabinet members, plus fifteen or twenty other 'cabinet-level' positions, where a lot of my fantastic women are." He also explains that "Belarus is actually an important little nation, which most people don't know, right between Germany and Russia, now independent, very independent, strategic. Bigger than England."
"Trump" uses a "smell test" and a "pee test" to choose cabinet members: "I am a strong believer in sitting down personally with the people dying to work for me—eye to eye, face-to-face, kick the tires, give them the smell test. And the smell test part I mean literally." Winners, apparently, have an aroma that is "kind of peppermint plus leather plus electrical fire or butane, but nicer, more like air conditioning." He knows this because "smelling winners is one of my superpowers."
Mitt Romney "doesn't smell like a winner," according to "Trump." Romney also failed the less formal pee test. "I couldn't even hear his stream hitting the porcelain," he says. "That is an actual scientific sign of weakness, I'm afraid, a medical fact I got from Dr. Oz personally." However, "a week later at Trump Tower, when Rex Tillerson was in front of me—standing beside me, actually, a hydrant, like a minute ten—I knew I had my man."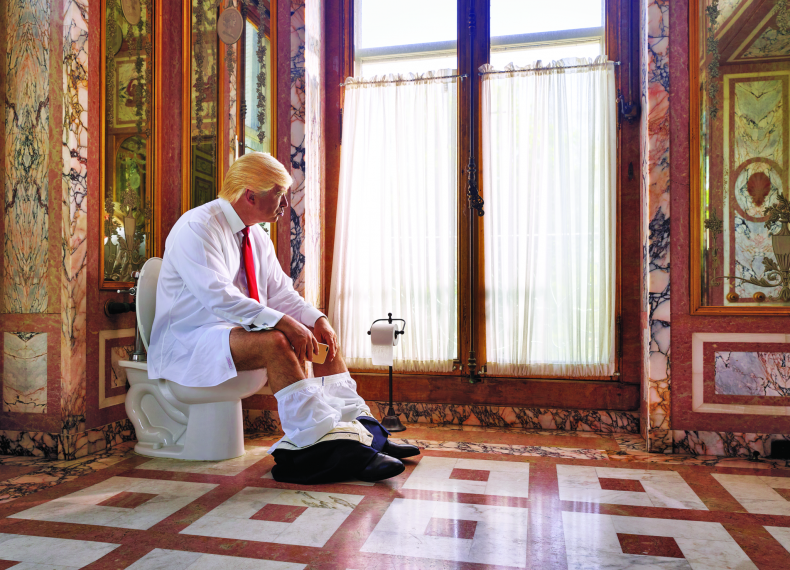 "Trump" wants to rename "secretary" positions: "Can I say something about job titles? Secretary of state, secretary of this, secretary of that. It's not prestigious, not respectful. Even your actual secretary you're supposed to call your assistant, right?"
"Trump" is, essentially, still on TV: He refers to his first week in office as "premiere week," and frequently yells "Cut!" Hiring the cabinet was like casting the candidates for The Apprentice and The Celebrity Apprentice. Furthermore, "Trump" recorded footage of all the interviews. "Mark Burnett has actually started putting together a season of Ultimate American Apprentice before we hand over the material to the Donald J. Trump Presidential Library and All-American Golf Resort."
"Trump" is not a friend to animals: "No dogs in the Trump White House. The breath, the drool, the funguses, the parasites, the disease, the feces, the claws, the barking. Never. I haven't touched a live animal since I was eleven years old."
"Trump" is bored: "I must tell you, one of the major, major challenges of being president that nobody has ever talked about or even known, not even historians—until now, because I'm being totally honest with you, is how boring the job is so much of the time."