Trump DEA Pick Advocated for Racial Profiling in Policing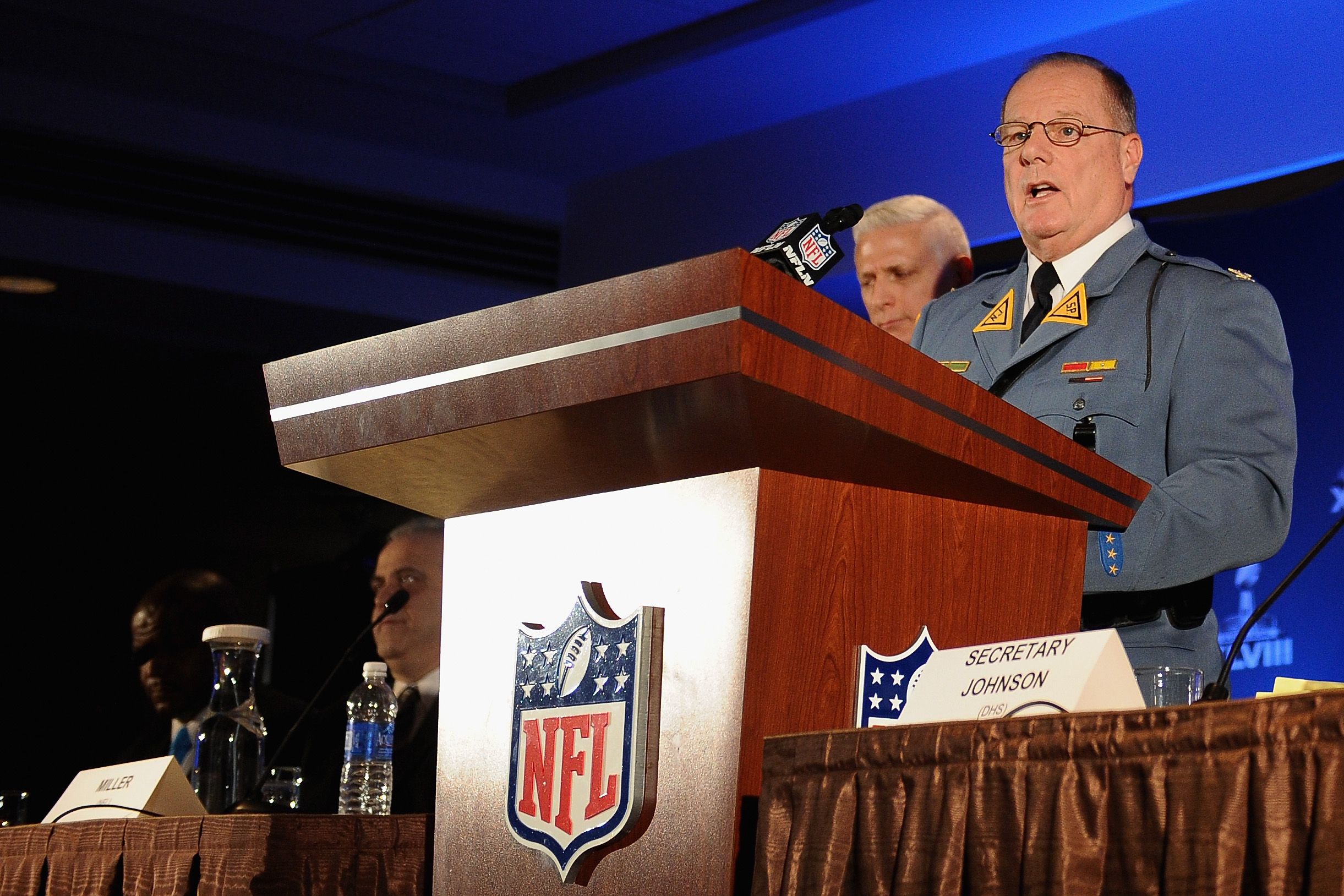 President Donald Trump's likely pick to head the Drug Enforcement Administration once championed racial profiling as a helpful policing tactic and accused civil rights activists of being "professional race baiters" who "scapegoated" cops.
In 2000, Joseph Fuentes, then an officer with the New Jersey State Police, made the comments in a lengthy reseach paper that defended "suspect profiling" in the context of controversial law enforcement tactics in the state, including one tactic in which Newark hotel desk clerks were trained to report guests who were "suspicious" because they spoke Spanish or had dreadlocks.
Beyond his support for profiling, he also blamed activists for opposing it.
"Because of the disproportionate involvement of minorities in these ... arrests, civil rights groups have branded the whole process of highway drug enforcement as racist," he wrote in the 47-page paper.
Fuentes's research paper also defended a state police superintendent who had been fired a year earlier for telling the New Jersey Star-Ledger that some crimes were more routinely committed by certain racial and ethnic groups.
"It would be naive to think race is not an issue in drug trafficking," said the superintendent, Carl Williams.
Details of Fuentes's paper, "Valor Scorned: The Disarming of Highway Drug Interdiction in America," which Fuentes co-wrote with Raymond Guidetti, were revealed after Fuentes was tapped by then-New Jersey Governor James McGreevy to head the State Police in 2003.
During a rocky two-month-long confirmation process, Fuentes ended up disavowing the comments, saying the views he expressed only three years earlier had evolved.
"I was never an apologist for [racial profiling]," he said during questioning by the New Jersey Senate, which eventually confirmed him for the job. He still holds that job and is one of the longest-serving superintendents ever of the New Jersey State Police.
His co-author, Guidetti, remains deputy superintendent of investigations for the same police department.
As superintendent, Fuentes continued to make headlines. In 2014, he was accused by Gerald Lewis, a black police official, of a racially motivated effort to push Lewis out of the department. The suit was eventually dismissed.
Fuentes's past will be a prologue to his next step: The Washington Post reported that he will be tapped by Trump to run the Drug Enforcement Administration after the abrupt resignation announcement of Obama-appointee Chuck Rosenberg this week.
Fuentes grew up in working-class neighborhoods of New Jersey, and his father's family was from Spain, but Fuentes never learned Spanish. His wife, Eileen Fuentes, worked for the FBI.
The New Jersey State Police Department did not immediately respond to a request for comment. The White House did not respond to a request for comment. Gerald Lewis did not respond to a request for comment.