Trump's Economic Adviser Pretended To Have Bad Connection And Hung Up On Him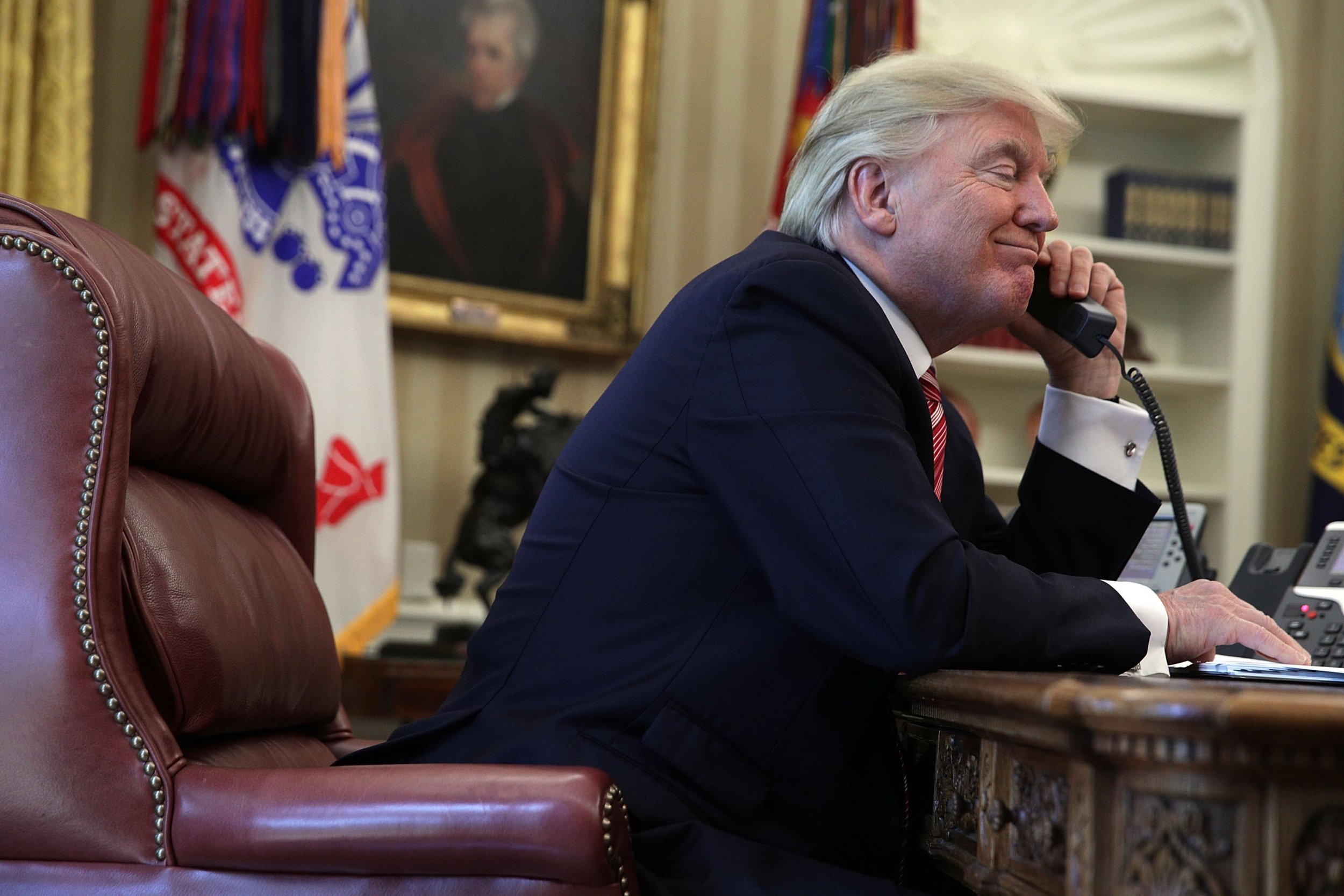 UPDATED | President Donald Trump's top economic adviser reportedly faked poor cell phone reception so he could hang up on the president and get back to an important meeting about taxes.
National Economic Council Director Gary Cohn was meeting with members of Congress about bipartisan tax reform when he received a phone call from the president, who was in the midst of his five-nation Asia trip. The call interrupted the meeting because the president just kept on talking, said Democrat Senator Tom Carper, who was at the tax discussion.
"About 30 minutes into the call, Gary gets up and takes a call on his cell phone, comes back into the room and says, 'We have somebody calling in from Asia,'" Carper told CNN. "It was the president, which was nice. It's nice of him to do that."
But once Trump started talking to the group — which also included Marc Short, the White House director of legislative affairs; and Shahira Knight, a special assistant to Trump on tax and retirement policy — he refused to stop.
"Fifteen minutes later, the president is still talking," Carper said. "We're all sitting around this big square table, and I said, 'Gary, why don't you do this. Why don't you just take... your cell phone back and just say, Mr. President, you're brilliant, but we're losing contact, and I think we're going to lose you now, so good-bye.'"
Cohn, who was president of Goldman Sachs before Trump appointed him to the White House position, apparently took the Democrat's advice and faked a bad connection to get Trump off the phone so the meeting could continue as scheduled. CNN reported that White House disputed Carper's account.
"He hung up," Carper told CNN. "Then we went back to having the kind of conversation that we needed to."
It's unclear whether Carper has influenced the White House on the $1.5-trillion tax cut proposal. House Republicans passed their version of the tax bill Monday, but it faces an uncertain future in the Senate, where Republicans have a slim 52-48 majority. Several GOP senators have expressed reservations about the bill, which would benefit super-rich Americans and corporations, while taxes would rise on some members of the middle class when the bill sunsets in 2025.
This article has been updated to include a statement from The White House made after publication.