'Trump Effect' Pushes United States Behind Germany For Best International Image, Study Says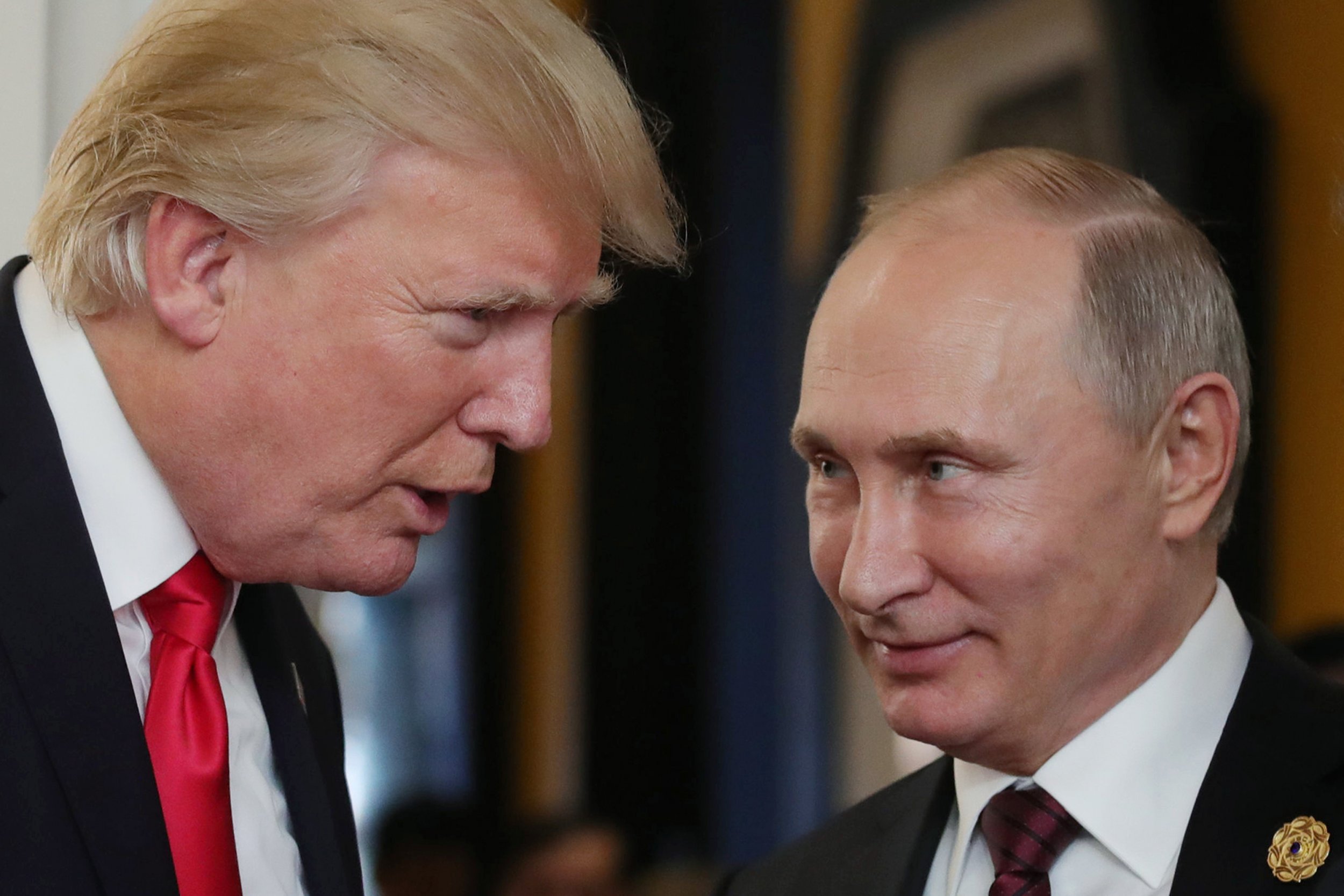 Thanks to President Donald Trump, the U.S. lost its top spot as the country with the best brand image, according to a new study released Thursday.
The U.S. dropped to sixth place, losing its No. 1 spot to Germany. The survey, conducted by the Nation Brands Index, questioned public opinion on 50 countries by examining their brand in terms of governance, exports, tourism, investment, immigration, culture and heritage. The U.S. was behind France, the United Kingdom, Canada and Japan, but came in second in exports and culture.
Global opinion of the U.S. has gotten worse since 2016. In the category of governance, the U.S. fell from 19 to 23 in the survey.
British political consultant Simon Anholt, who conducted the study, told Deutsche Welle the Trump effect is to blame. "The loss of the U.S.'s image in the governance category is indicative of the Trump effect, which was triggered by President Trump's policies and his 'America First' message," he said.
Experts have used the term "Trump effect" to describe the president's impact since taking office, including an uptick in hate crimes and violence in the U.S.
The Pew Research Center released a study in June that found that the world's view of the U.S. has dropped under Trump, whom a majority of countries view as arrogant, intolerant and dangerous.
"The sharp decline in how much global publics trust the U.S. president on the world stage is especially pronounced among some of America's closest allies in Europe and Asia, as well as neighboring Mexico and Canada," the study found.
Trump did better than former President Barack Obama in two countries: Russia and Israel.
Not only has the global view of the U.S. declined, but the power of passports has also plummeted under the president. The U.S. fell behind 18 countries for global mobility, according to international finance company Arton Capital.
In the global study, Germany beat out the U.S. due to help from Egyptians, Russians, Chinese and Italians who have an improved view of the country. Germany came in 10th place for its tourism.
"Germany's image no longer rests on our economic strength," German Foreign Minister Sigmar Gabriel told Deutsche Welle. "People think we're capable of much in the world."
France reached the second spot on the overall list, in part due to the country's election of President Emmanuel Macron, according to the study. In October, Macron won the top spot in the ranking for the world's most popular leaders in a Eurasia Group poll.