Trump Election Fraud Commissioner's System Purges Voters With A Database That Never Works, Lawsuit Says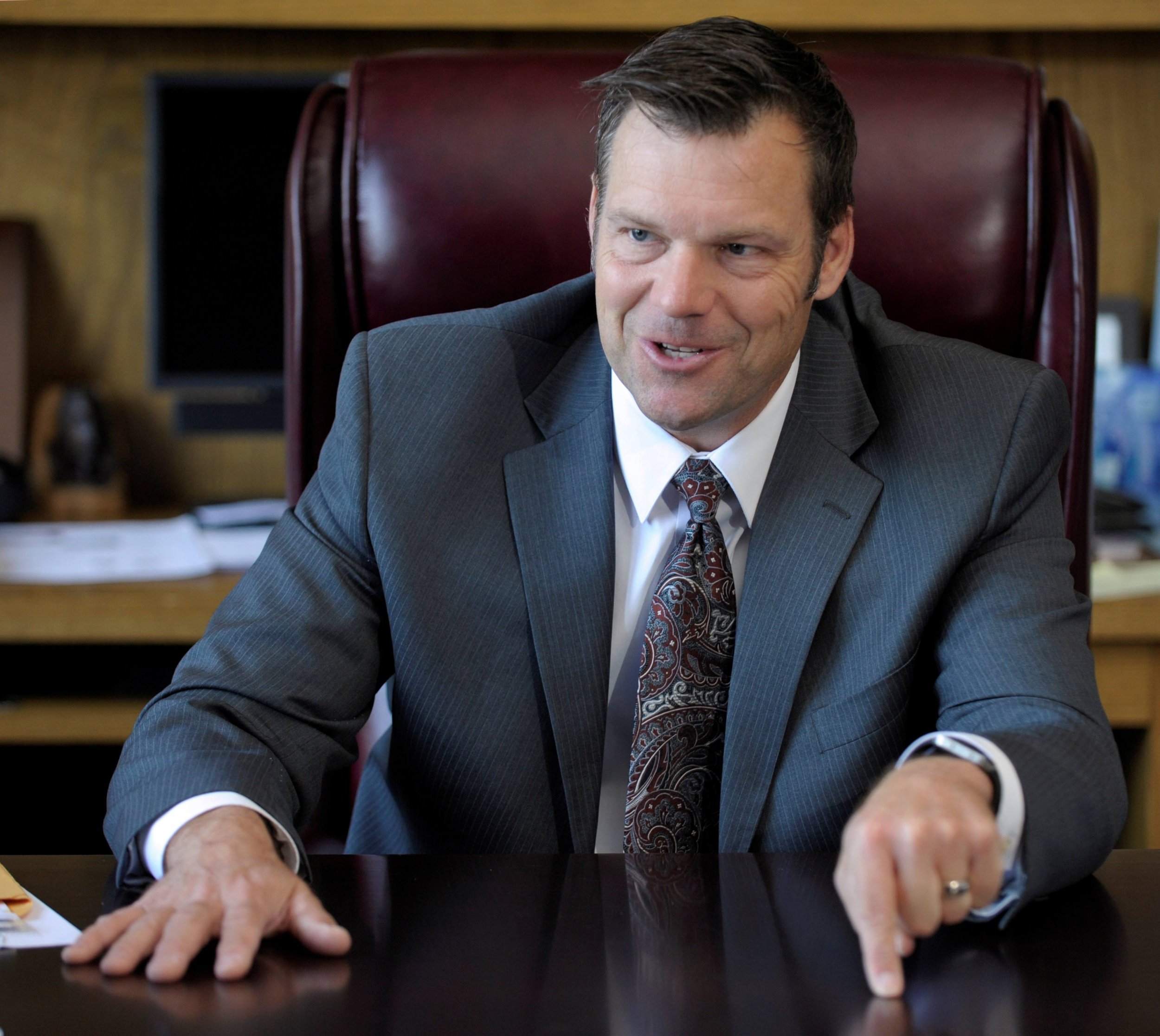 Civil rights activists have sued the Indiana Election Division and associated officials over a law the state recently established allowing county officials to purge voter registrations immediately based on a database program that a new study found is 99 percent inaccurate.
The American Civil Liberties Union and nonpartisan organization Common Cause Indiana filed a federal lawsuit Friday alleging that a law Indiana implemented in July "permits or requires Indiana counties to ignore the mandatory procedures and protections in the (National Voter Registration Act), resulting in non-uniform, discriminatory, and illegal cancellations of Indiana voter registrations."
Under Indiana's new law, county officials no longer have to wait through a notice period to get rid of voters flagged through the Interstate Voter Registration Crosscheck Program, which identifies people in different states with the same name and birthdate.
Critics say the database—the brainchild of Kris Kobach, the de facto head of a voter fraud commission President Donald Trump created to find evidence that millions of noncitizens voted in the 2016 election—is fraught with error and disproportionately targets people of color who share the same last name more commonly than white Americans.
In their suit, the civil rights groups cite a study published last Tuesday by researchers from Harvard University, Yale Law School, the University of Pennsylvania, Stanford University and Microsoft, which found that for every legitimate instance of double registration, the crosscheck database incorrectly identified 200 voters who were registered in only one state.
"Although we have grave concerns about the use of crosscheck generally, what makes Indiana's situation worse is that they are now permitting local election authorities to immediately cancel voters who are matching in the system without waiting period that the National Voter Registration Act put in place to ensure that voters aren't purged from the rolls so long as they remain eligible to vote," Sophia Lin Lakin, an ACLU staff attorney, told Newsweek.
That means that more than 99 percent of voter fraud cases flagged by the database is false. The study was based on data returned to Iowa.
Jerold Bonnet, general counsel of the Office of the Indiana Secretary of State, defended the state law in a July letter to Lakin, stating that the number of people who move to several states and register to vote each time is "significant" and that the procedures to confirm duplicate registration matches are "compliant, very reliable, uniform and non-discriminatory."
"While it's possible that any voter list maintenance program might result in the erroneous cancellation of a voter's registration, fail-safe voting options in Indiana significantly mitigate the risk of disenfranchisement," Bonnet wrote in the letter.
About 30 states are involved in the crosscheck database, Lakin said, adding that Indiana is the only one she is aware of that has a statute allowing officials to purge voters immediately if the system identifies double-registration.
"Other states may very well be purging voters immediately based on the match as a matter of policy," she said.