Trump Effect: Elected on President's Coattails, One Offbeat Official Now Faces a County Desperate to Get Her Out
Karen Spranger was known for showing up to public meetings wearing an outfit that looked like it was made of aluminum foil, to protest "smart" utility meters. She claimed that in a past life, she was an aide to Egyptian queens. And when authorities went to inspect her apparent residence, they could barely get inside because of all the trash that had piled up. It's unclear where Spranger actually lived, or if she had a home at all.
Then in 2016, she ran as the Republican candidate for clerk and register of deeds in Macomb County, Michigan, a swing area that in previous elections had gone to Al Gore, George W. Bush and Barack Obama. A Democratic clerk had held the seat for 24 years, and when that person stepped aside, it seemed another Democrat would succeed her. But when Donald Trump won in the county, Spranger did too—by just 0.2 percentage points.
When voters went to the polls to support a candidate such as Trump, they also boosted people like Spranger. Like Trump, she was largely a political novice who billed herself as anti-establishment. But, as with Trump, victorious candidates in the mold of Spranger now have critics exploring legal avenues to remove them from office as soon as possible.
In Macomb County, Democrats who lost in 2016 believe the GOP candidates rode Trump's coattails to victory, thanks to people who voted for Republicans across the ballot. This is particularly easy to do in Spranger's county, where residents can choose to vote for a straight-party ticket, an option in only a handful of states, automatically selecting every candidate from one party. Records show that of the 188,394 people who voted for Spranger, around half, or 93,430, voted on a straight-party ticket.
"I do feel it was a very down-ballot race," said Fred Miller, her Democratic opponent. "People don't really think about what the county clerk does, let alone who is the county clerk, so I don't think people were driven to the polls to vote down Fred Miller or vote up Karen Spranger." He added, "I take full responsibility for my race...but I do feel a lot of the races, including the Macomb County clerk's race, could be considered collateral damage for people coming out and voting their anger, voting for Trump."
Bruce Miller (no relation to Fred Miller), a Michigan lawyer who represents a county employees' union that has taken legal action against Spranger, suggested that Trump's presence on the ballot led to an unqualified candidate taking office. "The Democrat who was running was supposed to have been a sure thing," he said. "She picked up on the Trump wave….and she has as much idea of how to run that [office] as I do of how to fly."
Spranger was one of the most unexpected victors in her area on election night. And, in no time at all, she was widely considered unfit for the job. Yet despite this case of buyer's remorse, the citizens of Macomb County still face an uphill battle to displace her.
Spranger was unavailable for an interview before deadline. But in a statement through one of her lawyers, Vincent Lorelli, she said, "I have been targeted for unfair and defamatory treatment by the other elected members of the government of Macomb County." She continued, "These other elected officials, to no one's surprise, belong to the other political party. These officials have been doing everything possible to discredit me, harass me and remove me from my office from the very time that I was first elected."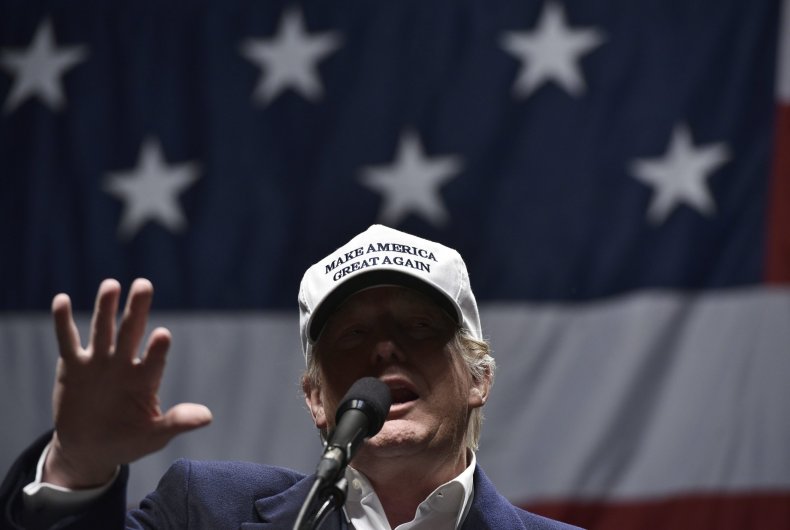 Before she was elected, Spranger had a reputation among local officials in Macomb County for her regular appearances at public meetings. But it was not until after the election that she gained wider notoriety. And it did not take long for the problems to start, according to her critics.
"She took office and it was just pandemonium," said John Schapka, the Macomb County corporation counsel who is a colleague of Spranger's and has filed a motion seeking to remove her from office. After the election, even before taking her post, Spranger fired staffers in violation of union agreements, according to Schapka. Later, Schapka added, she refused to fill open positions, resulting in backlogs, including for 4,800 court filings.
"She has triggered more grievances in 15 months than every other department in the county in 10 years," Schapka said. The county ethics board reportedly fined her at least once, for letting non-county employees access her county computer.
Spranger's troubles do not end there. Last March, just two months after Spranger took office, two former clerk's office employees filed a whistleblower retaliation lawsuit against her. They argued in their complaint that Spranger fired them because they had reported to county officials and the public "that the clerk was unfit to serve in this vital role and that citizens dependent on the services of the clerk's office were being harmed by the mismanagement of that office."
Spranger has denied the allegations, and a settlement conference is scheduled for April. Her lawyer in that case, Peter Peacock, said by email, "It is my practice not to comment on pending litigation."
Then in November, county officials called on Spranger to respond to questions under oath. If she hadn't have shown up, her critics would have had their wish and the county board of commissioners could have voted on her removal from office, the Detroit Free Press reported. Narrowly avoiding that fate, Spranger appeared for the two-hour hearing. Days later, a judge ruled that she had violated an order by retaliating against a union employee, though the judge did not impose a penalty.
Backed into a corner, Spranger went on the offensive, filing her own lawsuit in January. She claimed that county officials, a local union president, a judge and reporters were coordinating against her and preventing her from doing her work. The case is ongoing and she is representing herself.
"I think everybody would like her out," said Bruce Miller, the union lawyer. "The question is how do you go about getting rid of an elected official?"
That's what Spranger's opponents hope to answer with another ongoing legal effort. Schapka, the county corporation counsel, filed a motion for a judge to remove her from office for lying about her residence when ran for clerk, arguing that she must have lied about living there given its squalid condition.
According to Schapka, when authorities went to investigate the bungalow, they found "wall-to-wall, four-feet-deep loose garbage...dead animals, feces.... The search team had to put on hazmat suits to get in there. They had to force their way in there because the garbage was blockading all the doors."
But Spranger has claimed that the property is in fact her legal residence. Her attorney in the matter, Frank Cusumano Jr., did not respond to requests for comment.
Lorelli, the lawyer representing Spranger in a lawsuit filed last June alleging that Spranger and others eavesdropped on and recorded a private conversation involving the plaintiff, said about the general criticisms of his client, "As her lawyer, I would disagree with those assertions. I think there has been a concerted effort through all of this litigation to overturn the election results, plain and simple." (A settlement conference in the alleged eavesdropping case is scheduled for June.)
A hearing for the residence motion took place on Monday. As of Thursday, St. Clair County Circuit Judge Daniel Kelly had not yet issued a ruling.
"Despite constant lawsuits and harassment, they have not prevailed," Spranger said in a defiant statement on Thursday, about her opponents. "They will not prevail. The truth will prevail, and I will prevail, because the truth is on my side."