Donald Trump Wasn't First to Suggest Ending Birthright Citizenship. It Was Proposed 25 Years Ago–By a Democrat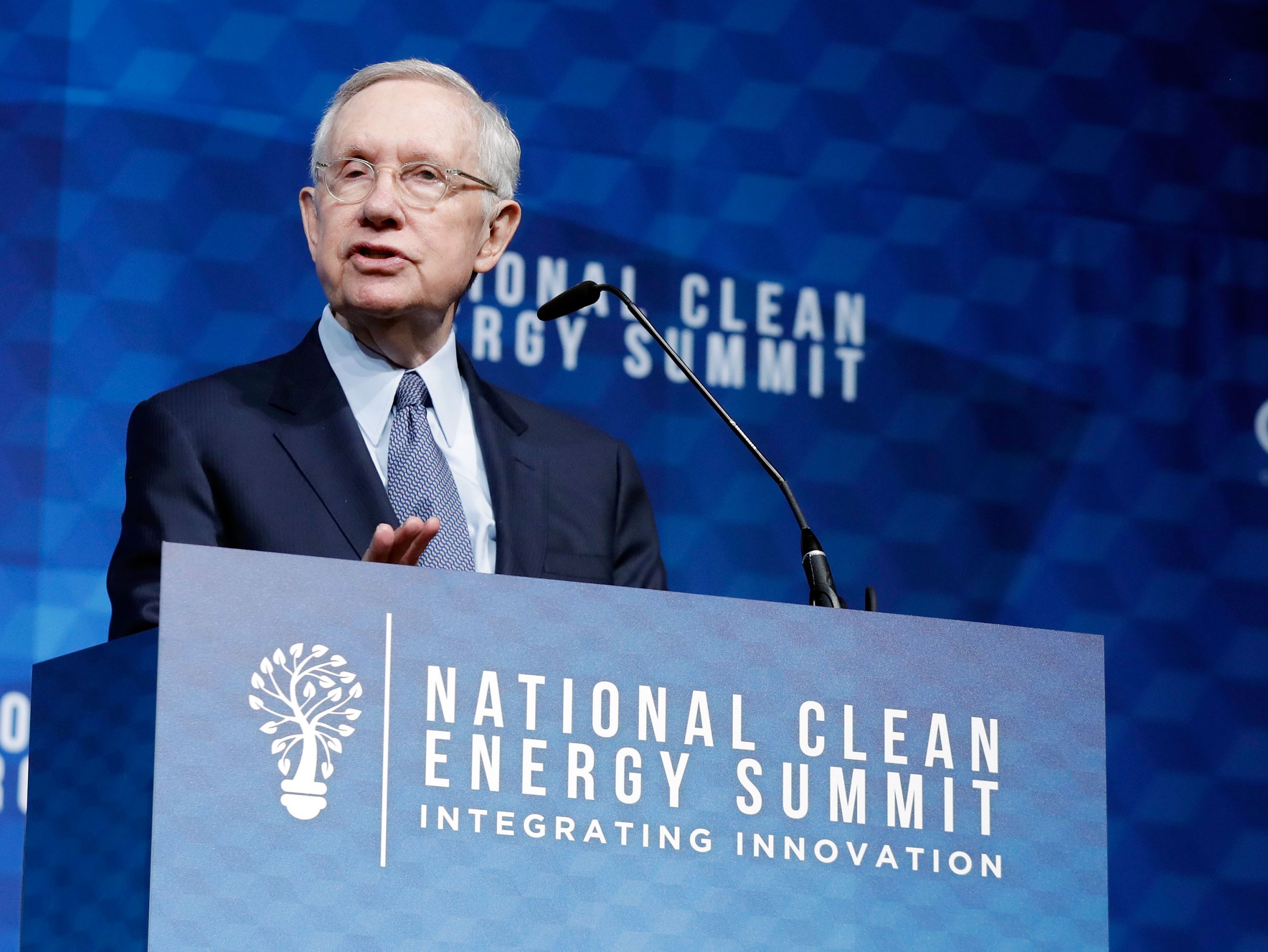 Democrats, critics and legal experts were quick to lash out at President Donald Trump on Tuesday over his plans to end birthright citizenship with an executive order, saying the move was explicitly prohibited by the U.S. Constitution's 14th Amendment.
"You can definitely do it with an act of Congress," Trump said in an Axios interview, an excerpt of which was released before its Sunday debut on HBO. "But now they're saying I can just do it with an executive order."
Legal experts have expressed doubt that the president could take such action without congressional approval and modifying the Constitution. An executive order aimed at prohibiting automatic U.S. citizenship to those born on U.S. soil would almost certainly bring legal challenges citing the 14th Amendment. The first portion of the amendment states: "All persons born or naturalized in the United States, and subject to the jurisdiction thereof, are citizens of the United States and of the State wherein they reside."
The American Civil Liberties Union told Newsweek by phone on Tuesday it does not "preannounce" lawsuits, but strongly indicated that it would sue the Trump administration should the president move forward with his proposed executive order.
"This is clearly unconstitutional and would be surprising if he did move forward with this and it got through any kind of internal legal review," said Omar Jadwat, director of the ACLU's Immigrants' Rights Project. "We generally don't preannounce lawsuits, but this would certainly be the kind of thing that we would litigate."
But Trump is far from the first American politician to suggest an end to birthright citizenship. A bill introduced by then-Democratic Senator Harry Reid of Nevada in 1993 sought to end birthright citizenship. The measure would have no longer allowed those born in the U.S. to parents who were in the country illegally to obtain automatic citizenship. If the newborn's parents were in the U.S. legally, then birthright citizenship would have been granted. GOP Congressman Steve King of Iowa also proposed similar legislation in 2017, which received the support of 48 Republican co-sponsors.
"Any person born after the date of enactment of this title to…a mother who is neither a citizen of the United States nor admitted to the United States as a lawful permanent resident…shall be considered as born subject to the jurisdiction of that foreign country and not subject to the jurisdiction of the United States," Reid's proposed law stated.
Trump said his proposal would end automatic citizenship for newborns of any non-U.S. citizens, whether or not the parents had U.S. legal status.
"Therefore," Reid's bill continued, the newborn would "not be a citizen of the United States or of any State solely by reason of physical presence within the United States at the moment of birth."
Reid's proposal sought to amend the Immigration and Nationality Act and not the 14th Amendment, as was King's.
Thirteen years later in 2006, Reid offered an apology on the Senate floor, saying introducing such a law was the "low point" of his long career in government.
"I want to relate to the Senate that the biggest mistake I ever made, the largest error I ever made was 15 or 18 years ago," said Reid, according to a transcript of the senator's speech his office provided to The Washington Post in 2010. "That is a low point of my legislative career, the low point of my governmental career. That is why I believe we need comprehensive immigration reform today."
Reid added that he was later "confronted" by his wife over his move to curb birthright citizenship.
"She, in effect, said: 'I can't believe that you have done it,'" Reid said. "But I had done it."
Reid's legislation never made it out of the Senate Judiciary Subcommittee on Immigration and Refugee Affairs, while King's died in the House Judiciary Subcommittee on Immigration and Border Security.
Tuesday was also not the first time Trump proposed the idea either. On the campaign trail in 2015, in addition to an immigration reform plan posted on his website at the time, then-candidate Trump stated his stance on ending birthright citizenship.
"You have people on the border and in one day, they walk over and have a baby and now all of the sudden, we're supposed to pay the baby," said Trump in an interview with CNN's Chris Cuomo in August 2015. "I believe you can win it legally."
In the released excerpt of Trump's interview with Axios on Tuesday, the president echoed those remarks. But he also made the false statement that the U.S. is the "only country in the world" that has birthright citizenship. About 30 other countries around the world have similar birthright citizenship policies.
Republican Senator Lindsey Graham of South Carolina, a fierce supporter of the president, praised Trump in a tweet for being "willing to take on this absurd policy of birthright citizenship."
"This policy is a magnet for illegal immigration, out of the mainstream of the developed world, and needs to come to an end," Graham said. "In addition, I plan to introduce legislation along the same lines as the proposed executive order from President [Donald Trump]."
Jadwat said the reason these past proposals have likely failed is that they're "flatly unconstitutional and because it's incredibly bad policy."
"The whole point of the 14th Amendment is to never again be in the situation in this country where we have a permanent multigenerational underclass of people who are inferior, under the law, to other folks in this country," Jadwat said.
The president's proposal comes just days before the midterm elections and at the same time he continues to warn Americans of an "invasion" of possible "gang members" and "unknown Middle Easterners" who are part of a caravan made up of thousands of asylum-seeking Central Americans. There's been no evidence to suggest such types of people are present in the caravan, which is making its way to the U.S.-Mexico border. The president later admitted he had "no proof of anything."
Trump has ordered an additional 5,200 troops to the border on top of the already 2,000 National Guard troops deployed there earlier this year. On Monday, a U.S. Defense Department official with knowledge of the deployment told Newsweek that "another 7,000" troops would be "on standby on 24-hour notice."
The total number of troops deployed to secure the southern border, which is about 7,000, roughly equals the number of troops deployed to Syria and Iraq to fight the Islamic State militant group.