Donald Trump Opposition a Sign of End Times and 'Demonic,' Right-Wing Pastor Claims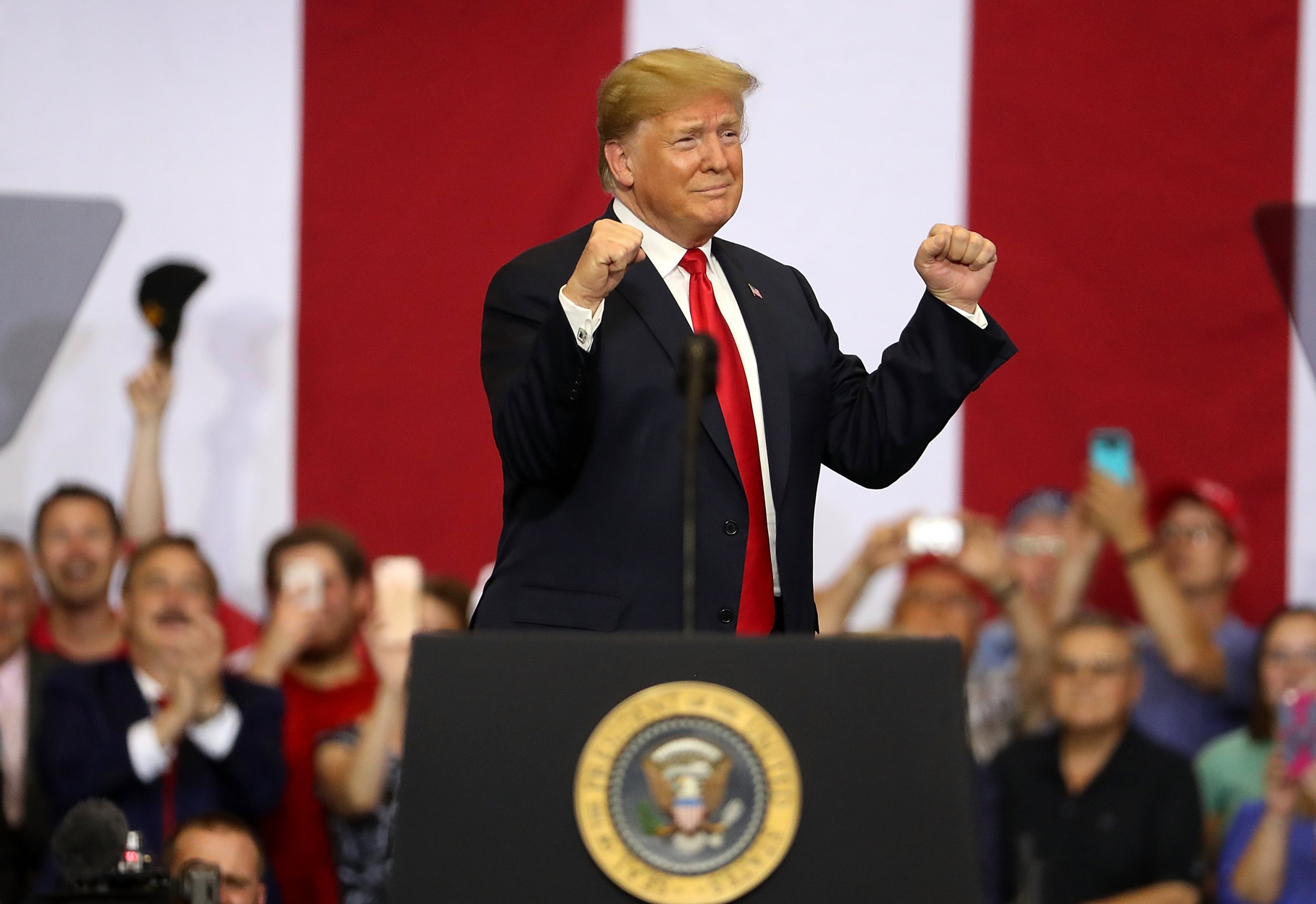 A conservative Christian pastor claimed the opposition to President Donald Trump was a sign of "the end times" and labeled criticism of the current commander-in-chief as "a demonic deception."
Televangelist Andrew Wommack was answering questions on Facebook Monday night when one person asked why some Christians are "blinded and can't see how God can be using" Trump, according to media watchdog Right Wing Watch.
Wommack then pointed to a passage from the Bible, the Second Epistle to the Thessalonians, that warns of a "powerful delusion" sent by God meant to affect people who "refused to love the truth."
"How come people can't see things today?" Wommack asked. "It really defies logic. It really does defy logic. It seems like there is a supernatural deception that's over people that they can't see the fallacy of what they're doing."
Wommack continued: "I do believe that we are in the End Times and this is one of the signs of the End Times. I believe that there is a demonic deception that is blinding people today."
The founder of Charis Bible College and based out of Colorado, Wommack has shown outsize support for Trump before. In October 2016, Wommack endorsed Trump's campaign by stating the 2016 election "may be the most important presidential election of my lifetime" and claimed in the preceding decade "we [had] seen a surge of ungodliness."
The Christian right and white evangelicals have consistently backed Trump's campaign and administration. A poll conducted in March found that 75 percent of white evangelicals viewed the Republican president positively, with only 22 percent against him, and 81 percent of white evangelicals voted for Trump in 2016, according to Vox.
Evangelical leaders told Newsweek in January that Trump's ascendance was selected by God to bring about a new era.
Given how much of his base is made up of evangelicals and Vice President Mike Pence's deep alignment with the group, Trump is expected to pick a more conservative judge to replace outgoing Supreme Court Justice Anthony Kennedy.
Following Kennedy's announced retirement later this month, speculation immediately turned to whether or not Trump's criteria for the next Supreme Court justice would strictly involve their views on Roe v. Wade. The 1973 decision made abortions legal around the country, and the issue has been a lightning rod for Christians and evangelicals alike.
Trump said Monday he had already interviewed four candidates for the next justice, and he's expected to announce his nominee next week.