Trump Endangers the American Dream for Gay Immigrants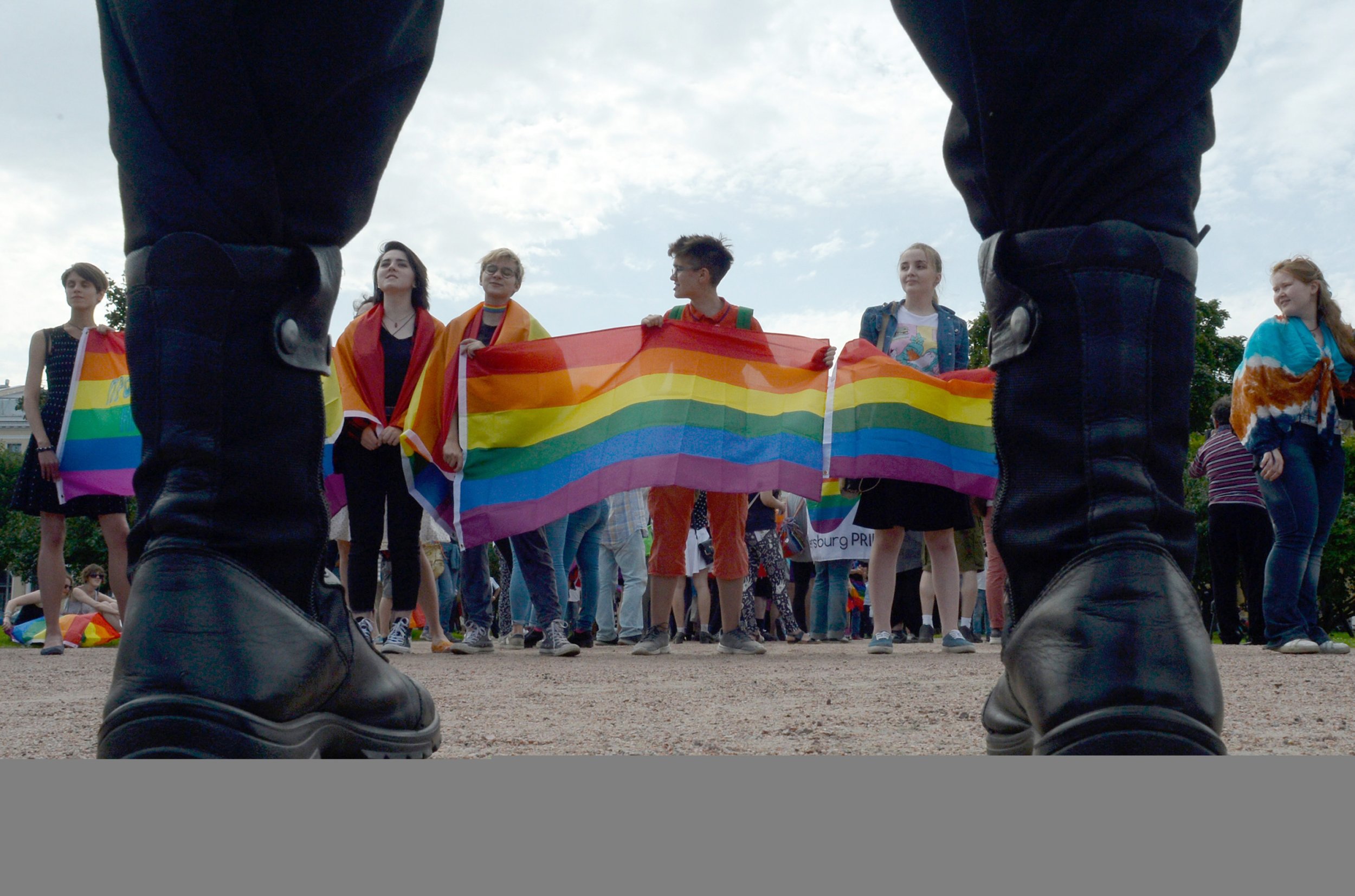 "I want queer people in Uzbekistan to know there is a chance for us to live," Akram* says while sitting on my couch. "There's a life for us. We just have to find the courage not to give in, not to commit suicide, not to be afraid." Akram, who was granted asylum in April 2017, asserts multiple times that the only chance of survival for "queer people from Uzbekistan is to escape, to run away."
I was pretty unsurprised to hear this, given Uzbekistan's abhorrent human rights record, and that sexual intercourse between two men is illegal and punishable by three years in prison.
But Akram did surprise me by saying, practically in the same breath, "My life is wonderful and I'm very happy. I have a boyfriend. I have wonderful friends, whom I love and respect, and I love New York. I'm in love with New York."
Akram risked everything, left his family, crossed Europe and the Atlantic to start life over again with the hope of living in a country where "all men are created equal," with the right to "life, liberty and the pursuit of happiness." And it had worked. Sitting before me, beaming with pride, was the 2018 manifestation of the Queer American Dream.
President Donald Trump has made achieving this dream nearly impossible for many queer asylum seekers and refugees. The countries included in Trump's third travel ban, which is headed to the Supreme court, can easily double as a list of the "World's Least Safe Places To Be Queer." Six of the eight countries have explicitly outlawed homosexuality, and LGBTQ, intersex and asexual (or LGBTQIA+) people in the remaining countries—Venezuela and North Korea—face extremely aggressive environments with no legal protections. Punishment for homosexuality ranges from one year in prison to the death penalty, and each of the eight countries has laws that restrict gender expression.
In Uzbekistan, Akram explains, gay life does not exist at all. Being queer is a "sin by religion, disgraced by society and shunned by all." At age 13, Akram bought 40 Demarol to take his own life; then one of his neighbors fortuitously offered to teach him English after school. He explains, "I opened up a new world by learning English. I knew straight away that the best thing for me would be to go to an English-speaking country if I want to live as who I am." Trump extinguished this hope for countless people with his travel ban.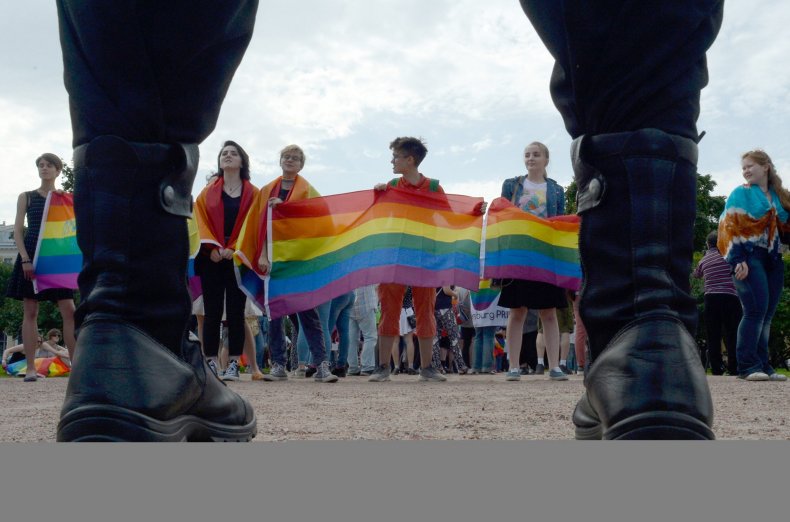 As the Trump administration enters its second year, life for LGBTQIA+ people within America has become increasingly less safe. By terminating the temporary protected status program for Salvadorans, Trump is sending countless queer people to a country "that has a pattern of systemic discrimination and violence against LGBTQIA+ people by Salvadoran law enforcement ... with a "staggering rate of impunity." By threatening to overturn Deferred Action for Childhood Arrivals, or DACA, Trump is also gambling with the well-being of an estimated 36,000 LGBTQIA+ Dreamers who face danger in their "origin" countries. A recent survey from Mexico, the top country of origin for DACA recipients, suggests that 60 percent of LGBTQIA+ people surveyed by the Mexican government knew an LGBTQIA+ person who was murdered in the past three years.
Akram and I met through Voices4, an advocacy group focused on LGBTQIA+ persecution around the world. The group operates on a core belief: Queer people anywhere are responsible for queer people everywhere. While discussing his new American friends Akram says, "They helped me to feel comfortable as a gay man, that being gay is OK, and to overcome a lot of my fears of who I really am." With his new community's support, Akram came out to his family in Uzbekistan, finished his degree, found a loving boyfriend, got a new job and has his sights set on accounting school.
Trump's policies and an increase of LGBTQIA+ persecution abroad mean that queer immigrants, asylees and refugees need more help than ever. This spring, news broke of "gay purges" taking place in Chechnya, and since then, reports of violence against LGBTQIA+ people have emerged in Egypt, Azerbaijan, Tajikistan, Ukraine, Tanzania and Uzbekistan.
Some LGBTQIA+ people around the world live in relative peace with societal acceptance and legal protection. These communities have the power and responsibility to help queer asylum seekers, refugees and immigrants. And they can—through donations and through protest. "Those who kill with impunity in Chechnya [will] take a pause when there's visibility here [in the U.S.]," says Nina Zaretsky, a co-president of RUSA LGBT, a network for Russian-speaking LGBTQIA+ people. "[A] march may save a life."
If the queer community begins to think of itself as a single entity, a family with no borders, its power would be immeasurable. At Voices4, we like to say, "When you mess with one queer, you mess with us all."
*Akram's name has been changed to protect his safety.
Adam Eli is a community organizer, writer, and content creator in New York City. He is the founder of Voices4, a non-violent direct action activist group committed to advancing global queer liberation. He is passionate about using social media to make the world a better place.