Trump Will Start 'No Win Arms Race' With Russia by Scrapping Nuclear Missile Deal, Warns Moscow's Defense Committee Chief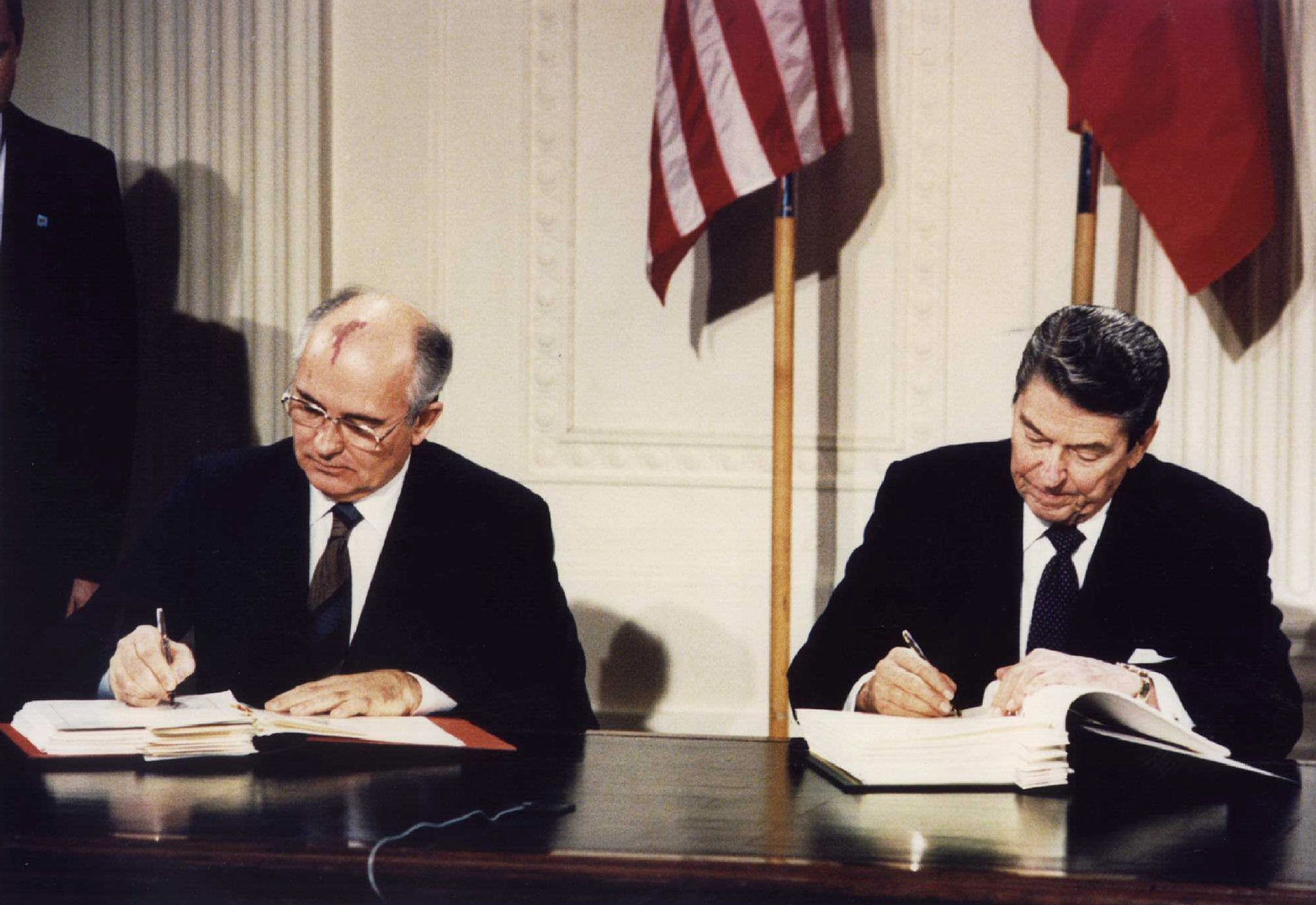 Russia will respond if the U.S. pulls out of a key nuclear disarmament pact, warned a leading defense official in Vladimir Putin's ruling party, despite allegations that Russia has repeatedly violated the treaty.
U.S. President Donald Trump is reportedly being pressed by members of his administration to scrap the 1987 Intermediate-Range Nuclear Forces Treaty (INF), Politico reported over the weekend. The deal restrains U.S. and Russian missiles within ranges of 500 to 5,500 kilometers, but Republicans want to exit the deal in order to develop new missiles, believing that Russia has already done the same.
Read more: Is Russia ready to fire at U.S. aircraft in Syria?
The previous U.S. administration accused Russia of violating the treaty's demands in 2014 and the Pentagon has repeated the allegation this year. But the White House is yet to decide whether it will pull the plug on the Cold War treaty entirely.
Viktor Shamanov, the Defense Committee chief in Russia's lower house and leading military expert for the United Russia party addressed the issue on Monday. "We need to wait for a decision" on U.S. withdrawal, he said. "That we can take adequate measures [in response] is outside the bounds of any doubt."
"I think this would be worse for everyone because it instigates an attempt for an arms race and precisely nobody stands to win from that," Shamanov, who served as defense policy spokesman for Putin's party during last year's elections, told Russian state news agency RIA Novosti.
Russia's missile deployment via a cruise ship in February most recently broke the terms of the treaty. Violations are particularly concerning for U.S. allies in Europe who fall well within the treaty's missile range limits.
Since 2014, when Russia was initially reported to be testing a missile that violated the INF treaty, experts have called for increased U.S. anti-missile capabilities in Europe, such as overhead sensors, Patriot missile batteries and anti-missile ammo that would mark a direct scrapping of the INF.
Russia is strongly opposed to U.S. anti-missile defense near its borders in Europe, with officials now consistently referring to states that host elements of such defense systems as "targets" for Russia's own missiles.
Poland and Romania have currently volunteered to take on elements of a U.S. anti-missile shield. Russia-U.S. relations in Europe are currently tense, with the countries' respective allies repeatedly taking turns trailing, buzzing and intercepting one another's aircraft above the Baltic Sea in June.