Trump Endorses John Boozman, a Senator Who Refused to Support GOP Effort to Overturn Election
President Donald Trump on Monday endorsed the 2022 reelection campaign of Arkansas Senator John Boozman, who refused to support his election fraud claims last year.
Boozman launched his reelection campaign in a statement on Saturday, in which he said that "faith, family and service have defined my life" and the state needs "strong, conservative leadership in Washington."
"Senator John Boozman is a great fighter for the people of Arkansas. He is tough on Crime, strong on the Border, a great supporter of our Military and our Vets, and fights for our farmers every day. He supports our Second Amendment and has my Complete and Total Endorsement!" the ex-president said in a statement emailed to Newsweek.
The Republican first won his seat in 2010 against incumbent Blanche Lincoln, a Democrat. Boozman went on to secure his first reelection win against U.S. Attorney General Conner Eldridge in 2016.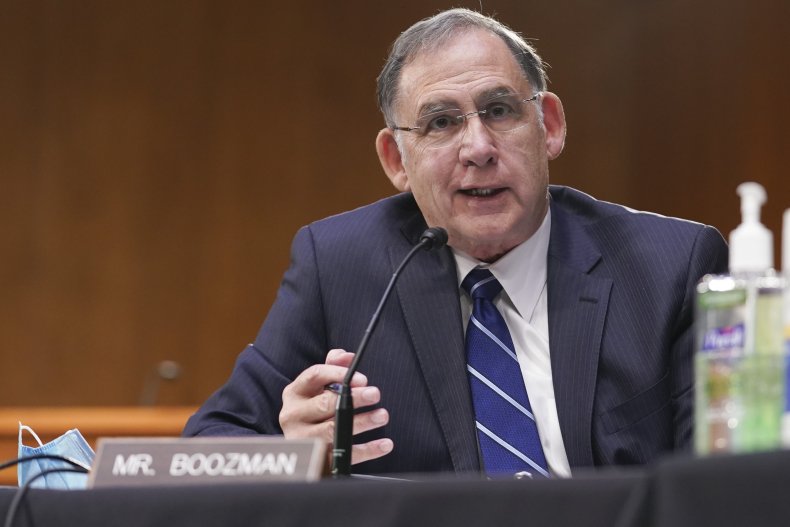 "As your senator, I will remain a tireless champion for Arkansas, our values and our freedoms. As the son of an Air Force Master Sergeant, I will always have the backs of our veterans and service members," Boozman said. "I proudly stand with our law enforcement, defend our Second Amendment rights, and oppose the Left's radical agenda seeking to silence our voices and fundamentally change our way of life.
He added: "I will continue fighting for Arkansas's working families and small businesses; and my efforts to support our farmers, ranchers and rural communities will take a backseat to no one."
Boozman and Trump aligned on major policies, but in early January, the GOP senator declined to join a group of colleagues in the chamber to undo President Joe Biden's 2020 election win. At the time, a dozen Senate Republicans—led by Ted Cruz of Texas and Josh Hawley of Missouri—vowed to object to the Electoral College certifying Trump's defeat.
"We cannot erode the ideals that generations of Americans have fought to protect simply because we do not like the outcome of the election," Boozman said in a statement. "We owe it to them and to future generations to uphold the values and principles that have made the United States the great nation it is.
Top Republican senators, including then-Majority Leader Mitch McConnell of Kentucky and Lindsey Graham of South Carolina, also opposed the effort to overturn the election.
However, Boozman has expressed concern "about the integrity of the election," saying in January that he shares the "belief that allegations of irregularities and fraud need to be investigated."
Boozman voted to acquit Trump in his second impeachment trial last month because he believed that "the constitutional legitimacy of this impeachment trial was lacking." He also said that "Trump bears some responsibility for what happened that day."
Newsweek reached out to Boozman's representatives for comment.