Trump Endorses Max Miller In Campaign Against GOP Rep. Anthony Gonzalez, Who Voted to Impeach
Former President Donald Trump is making good on his promise to back primary challengers that espouse his America First agenda and has endorsed Max Miller, his former aide, in a race against Representative Anthony Gonzalez.
Gonzalez was one of 10 Republicans in the House who voted to impeach the former president. He faced backlash for breaking with the majority of the party and Trump criticized the Ohio representative for not representing his constituents' "interest or their heart."
"Max Miller is a wonderful person who did a great job at the White House and will be a fantastic congressman," Trump said in a statement. "He is a Marine veteran, a son of Ohio, and a true PATRIOT .... Max Miller has my complete and total endorsement."
The January 6 Capitol riot and Trump's historic second impeachment drove a wedge into the GOP, with some looking to distance themselves from the president and others calling for legislators to toe the line or leave.
While in office, Trump commanded loyalty from GOP legislators and he's made clear that he expects that to continue after his presidency. Following his acquittal in the Senate, he said he would back primary challengers who promote Make America Great Again "where necessary and appropriate."
Gonzalez put responsibility for the Capitol riot on Trump, saying he helped "organize and incite" the mob in an attempt to prevent Congress from certifying President Joe Biden's Electoral College victory.
"During the attack itself, the president abandoned his post while many members asked for help, thus further endangering all present," Gonzalez said. "These are fundamental threats not just to people's lives but to the very foundation of our Republic."
Local Ohio GOP organizations censured Gonzalez, who won his first election in 2018. He handily won reelection in 2020, but his impeachment vote prompted people to call for his resignation. The Ohio congressman has stood firm in his vote, but he faces multiple challengers in the upcoming primary.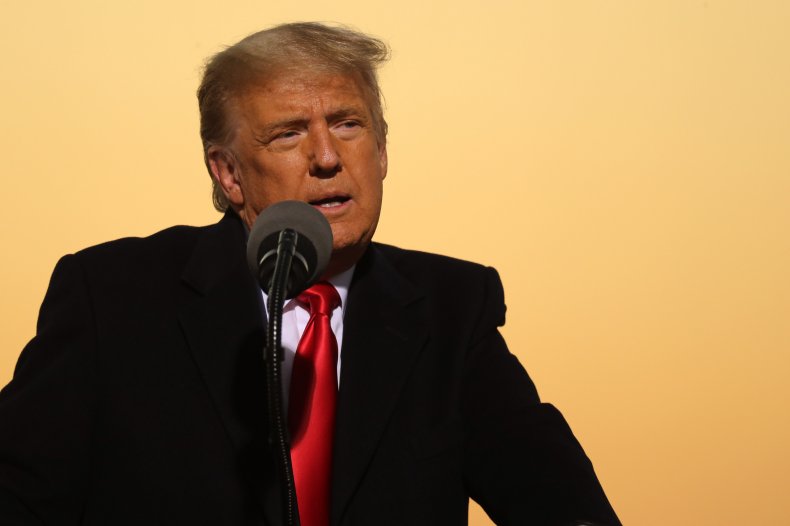 Along with Miller, 26-year-old Jonah Schulz announced earlier this month that he intended to run against Gonzalez. He criticized the congressman for his approval of mask mandates and lockdowns and siding with the "radical left" to impeach Trump "over a false charge."
Trump's endorsement carries weight and he has a record of endorsing winning candidates. He hasn't endorsed many primary challengers to incumbents in congressional races, experts expect his endorsement to be helpful to candidates in Republican primaries.
In 2018, Trump endorsed Katie Arrington in a primary against Representative Mark Sanford of South Carolina. The former president issued an 11th-hour endorsement of Arrington and after her surprise win, she credited Trump with keeping the election from going into a runoff.
"We needed the 50 percent plus one, and I'm sure that that tweet put us in that realm," Arrington told NBC News.
Arrington put up a good fight against her Democratic rival but lost the general election by 1.4 points.
Miller told the Cleveland Jewish News on Monday he was considering a run against Gonzalez but had yet to make a decision. At the time of Trump's endorsement, Miller had yet to make a formal announcement about his decision, which he told the Cleveland Jewish News on Monday could be a few weeks off.