Mitt Romney and Donald Trump Have Buried the Hatchet—But for How Long?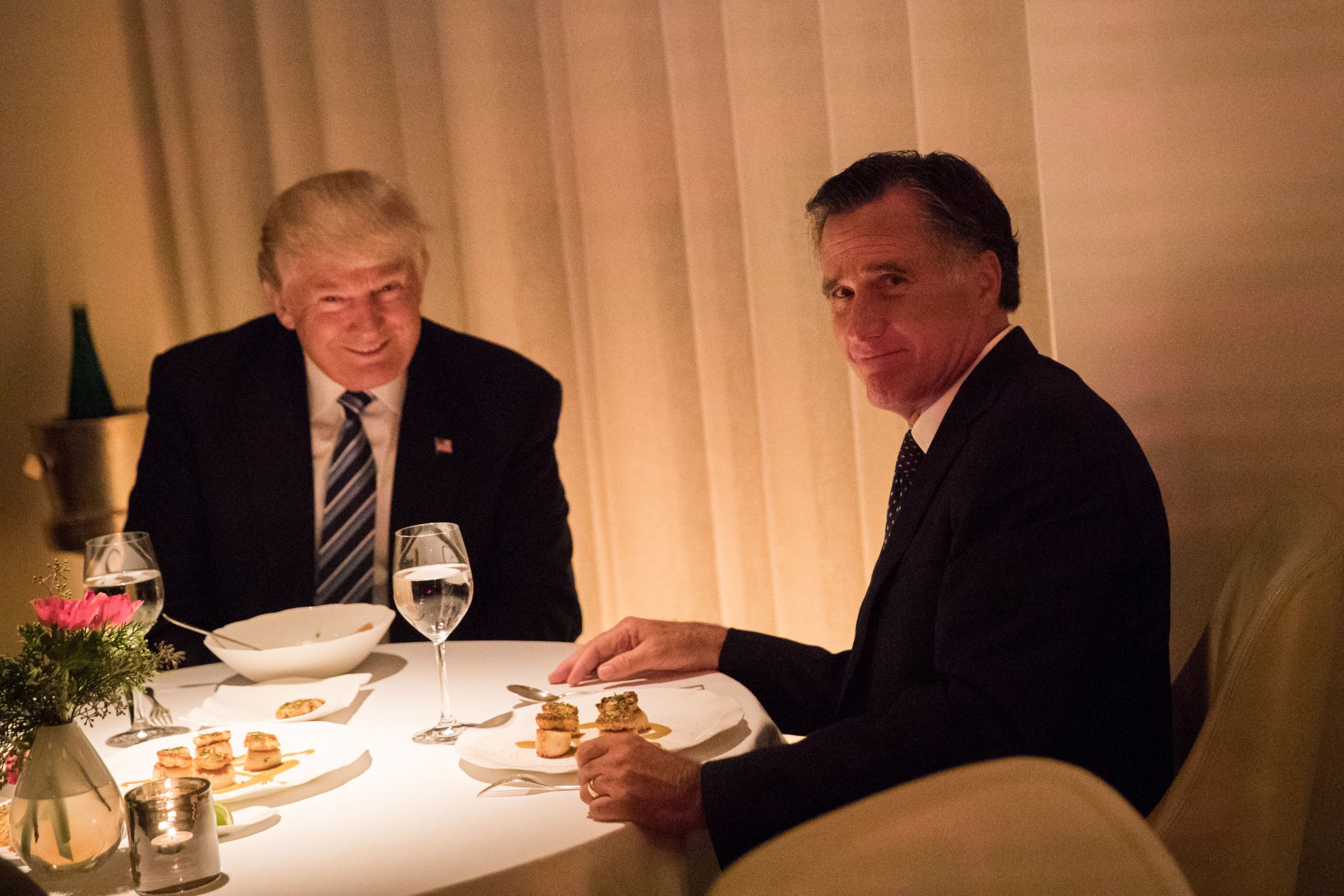 President Donald Trump and Mitt Romney appeared to bury the hatchet Monday after the president endorsed his onetime rival for Utah's Senate race.
"@MittRomney has announced he is running for the Senate from the wonderful State of Utah. He will make a great Senator and worthy successor to @OrrinHatch, and has my full support and endorsement!" tweeted the president.
"Thank you Mr. President for the support. I hope that over the course of the campaign I also earn the support and endorsement of the people of Utah," Romney responded 40 minutes later.
Trump has not always been so positive about Romney. In 2016, he taunted him for "choking like a dog" over the former Massachusetts governor's failed presidential bid against Barack Obama in 2012.
Meanwhile, Romney has been one of Trump's most persistent Republican critics, describing him as a "phony" who was not up to the job in one astonishing attack during the 2016 presidential race.
"He has neither the temperament nor the judgment to be president," Romney said.
Romney even said that he would have rejected Trump's 2012 endorsement of his presidential run in a 2016 tweet in light of Trump's attacks on minorities.
"If Trump had said 4 years ago the things he says today about the KKK, Muslims, Mexicans, disabled, I would NOT have accepted his endorsement," Romney tweeted in March 2016.
Romney has also spoken out against Trump's comments on the infamous Access Hollywood tape, on which he boasted of groping women, and the president's refusal to single out white nationalists and neo-Nazis for criticism after the August 2017 Charlottesville rally.
Even Romney's Friday speech launching his Senate bid contained a thinly veiled dig at Trump's anti-immigrant policies.
"Utah welcomes legal immigrants from around the world, Washington sends immigrants a message of exclusion. And on Utah's Capitol Hill, people treat one another with respect," said Romney.
The two appeared to have patched up their differences since Trump's November 2016 election, when Romney was rumored to be in the running for Secretary of State and was pictured grimacing uncomfortably during dinner with the president-elect in Trump Tower.
Sources close to Romney told the Associated Press Monday that the candidate would continue to criticize the president as senator if he believed Trump warranted it, while Romney claimed Friday that recent calls with Trump had been cordial and respectful.