Donald Trump's Nominees and the Coming Environmental Disaster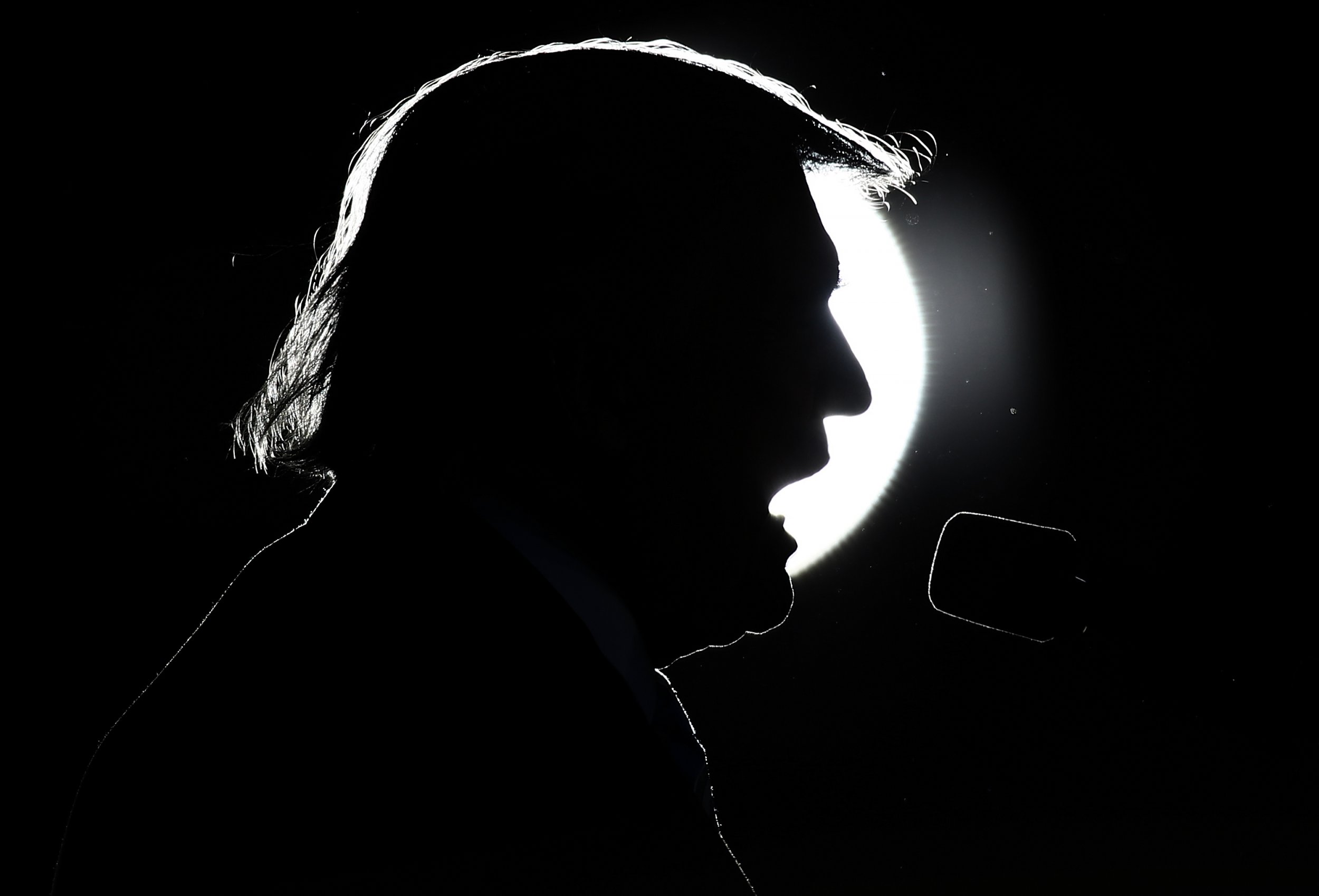 The day before the presidential election, a 5.0 magnitude earthquake struck just outside Cushing, Oklahoma—an 8,000-person town that's also North America's top oil-trading hub and one of the largest oil-storage facilities in the world. The quake knocked bricks off century-old buildings, cracked foundations and forced Cushing to evacuate its downtown. Workers at the town's sprawling oil "tank farms" say they avoided the worst of the damage. But Cushing residents believe rising earthquake swarms will eventually take out a crucial part of the nation's energy infrastructure.
"Waiting until we have a large oil spill or waiting until people are killed before we take corrective action is not acceptable," says 62-year-old David Reid, publisher of the Cushing Citizen, a newspaper he runs with his wife, Myra. The paper's headquarters, where the couple also make their home, sustained more than $100,000 in damage from the November 7 quake. The Reids have lived in Cushing for more than two decades, but they have only recently begun to fear for their lives. In December, they joined a class-action lawsuit blaming the oil and gas industry for drilling techniques that seismologists say are causing the record surge in quakes. "Stronger quakes most certainly would cause very serious damage in Cushing," Reid says, "very possibly hurting or killing people."
Related: As Man Made Earthquakes Thunder Through Oklahoma, Residents Get Innovative With the Law
So critical is Cushing's infrastructure to the United States that when President Barack Obama heralded a new heyday in American oil and gas production in 2012, he did it from a Cushing pipe yard. And before Obama, the presidency of George W. Bush was marked by an energy "free for all" so egregious that an inspector general's report found that oil and gas companies were effectively bribing government employees with "a wide array of gifts and gratuities" while engaging them in "illegal drug use as well as illicit sexual encounters." Yet this all may ultimately prove quaint under a Trump administration, whose cabinet is stocking up on veteran oil men like ExxonMobil Chief Executive Rex Tillerson as secretary of state and Oklahoma Attorney General Scott Pruitt as head of the Environmental Protection Agency. Both have barely acknowledged the concerns of people like the Reids. In a tweet the day after the election, President-elect Donald Trump wrote, "The forgotten man and woman will never be forgotten again." But for those dodging relentless earthquakes, Trump seems to have already forgotten them.
"In Cushing, it's really bad," says the Reids' lawyer, Scott Poynter, whose firm, Poynter Law Group in Little Rock, Arkansas, specializes in class-action lawsuits against oil and gas companies whose drilling techniques have caused the uptick in earthquakes. Also known as hydraulic fracturing or "fracking," these extraction methods entail pumping wastewater back into the ground, which, according to the U.S. Geological Survey, are the main reason for the tremblors. "These quakes are constant," Poynter says. "The day we filed suit, December 5, there were three of them. If something isn't done, there could be a pipeline bust that could be worse than Exxon Valdez or BP's Deepwater Horizon—catastrophic not just for Cushing, but for the country."
Even so, with Trump's announcement Tuesday of Tillerson as his nominee for secretary of state, global crude oil prices have shot above $50 a barrel and stayed there, despite the Federal Reserve's increase of interest rates the next day. With the Organization of Petroleum Exporting Countries still pumping at record highs, the coming Trump administration may be the only thing keeping energy prices propped up. (Higher energy prices is not something that will benefit the "forgotten man and woman," although it does benefit Tillerson and ExxonMobil.)
Fracking hypocrisy
The immediate reaction to Tillerson's nomination has hinged primarily on his friendship with Russia—an oil-rich country whose president, Vladimir Putin, has done business for years with ExxonMobil. What is perhaps most concerning about Tillerson, however, is that he seems to embody the same "one set of rules for me, another set of rules for everybody else" standard that Trump promised voters he would not tolerate in his so-called "Drain the Swamp" administration.
Tillerson, whose company is a global player in the fracking industry, also has a lesser-known business—a horse-breeding and training farm called Bar RR Ranches LLC in Bartonville, Texas. Back in 2013, he and his wife, Renda St. Clair, entered their own class-action lawsuit against a company erecting a 155-foot water tower near their opulent ranch which, the suit contended, would supply water for fracking to oil and gas explorers, creating a "noise nuisance and traffic hazards." But the main reason Tillerson didn't want the tower, according to his lawyer, was because it was unsightly and could hurt the ranch's value. While the Tillersons eventually dropped the suit in the spring of 2014, the proceedings have continued to hold up the construction of the tower, says the builder, Cross Timbers Water Supply Corp. of Argyle, Texas. "It's basically halfway done," a spokeswoman says. "The case is still pending."
A campaign letter from Washington-based Food & Water Watch this week highlighted what it deemed to be the energy magnate's fracking hypocrisy. "Tillerson infamously sued to keep a fracking project out of his own backyard, but seems happy to profit off fracking in other people's backyards," it said. Newsweek was unable to reach Tillerson for comment. Poynter agrees that plunging property values are a major problem for anyone living near fracking sites, because if there's too much destruction due to repeated earthquakes and home values fall too far, his clients won't be able to sell and move somewhere safer. "These people are living in houses that are damaged and have diminished value," he says. "They are living in fear that during the next earthquake they could die. And they feel very, very helpless."
Few can take as much credit for Oklahoma being dubbed the earthquake capital of the world as Oklahoma Attorney General Pruitt, Trump's pick to be EPA chief. He is not only a vociferous climate change skeptic who has sued the agency on multiple occasions, he's also bluntly ignored the plight of Oklahomans suffering from the rapid climb in earthquakes. In 2014, he denied any misconduct for sending letters printed on his AG government stationery to the EPA that were, in fact, written by executives at Devon Energy, one of Oklahoma's largest oil and gas companies—while also taking hefty campaign donations from Devon, in addition to right-wing energy chieftains Charles and David Koch of Koch Industries.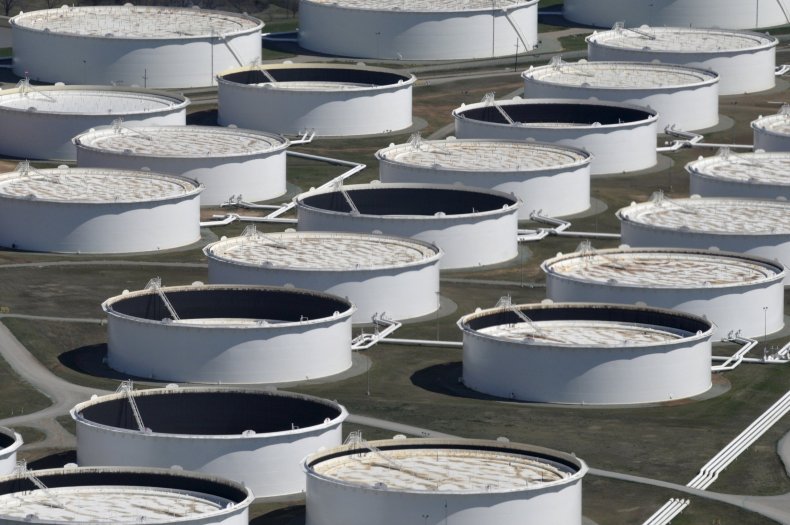 Another donor to Pruitt's campaigns since 2010 includes Harold Hamm, billionaire founder and chief executive of energy fracking firm Continental Resources, who co-chaired Pruitt's 2013 re-election campaign. Hamm is also a big contributor to the fundraising network of the Koch brothers, whose influence can be seen throughout Trump's cabinet choices for energy and the environment. For instance, Michael Catanzaro, a lobbyist and adviser whose clients include Koch Industries and Devon Energy, is helping to lead the new president's energy transition team.
This week, Trump also tapped former pro-oil Texas governor Rick Perry to head the U.S. Department of Energy, which oversees America's nuclear arsenal. Perry has ties to two petroleum companies that are jockeying to move forward on the 1,200-mile Dakota Access pipeline project that's stoked months of protests in North Dakota.
Considering one of Trump's key proposals during his campaign was to impose "new ethics reforms to "drain the swamp" and reduce the corrupting influence of special interests on our politics," it remains to be seen how he hopes these appointments will put the ordinary American ahead of the interests of huge corporations.
For David Reid and his wife, their livelihoods will depend on the oil and gas industry's willingness to hear their pleas and compensate them for the severe damage to their home and business. "There are many millions of damages to properties in Cushing, and the property owners deserve no fault in the damage," Reid says. "Someone must be held responsible."
Read more from Newsweek.com:
- How Donald Trump's business ties are already jeopardizing U.S. interests
- Five reasons Rex Tillerson is the right pick for secretary of state
- Vladimir Putin has good ties with Donald Trump pick Rex Tillerson: Kremlin