As Trump Touts Environmental Record, Analyst Resigns After Climate Change Testimony Was Censored
Just days after President Donald Trump attempted to spin his environmental record in a positive light, it has been reported that a State Department analyst resigned in protest after his written testimony to Congress about the national security threat presented by climate change was censored by the administration.
Analyst Rod Schoonover, according to The Wall Street Journal, has spent nearly ten years at the department but has reportedly had several conflicts with Trump administration appointees over scientific reports before his resignation this week. He had put together written testimony based on peer-reviewed scientific research outlining the serious risks to national security that climate change poses to the country. But that report was reportedly heavily redacted by administration officials before it was given to Congress.
Although Schoonover was allowed to testify before the House Permanent Select Committee on Intelligence last month, the data and evidence used for his report were not allowed to be included in his written testimony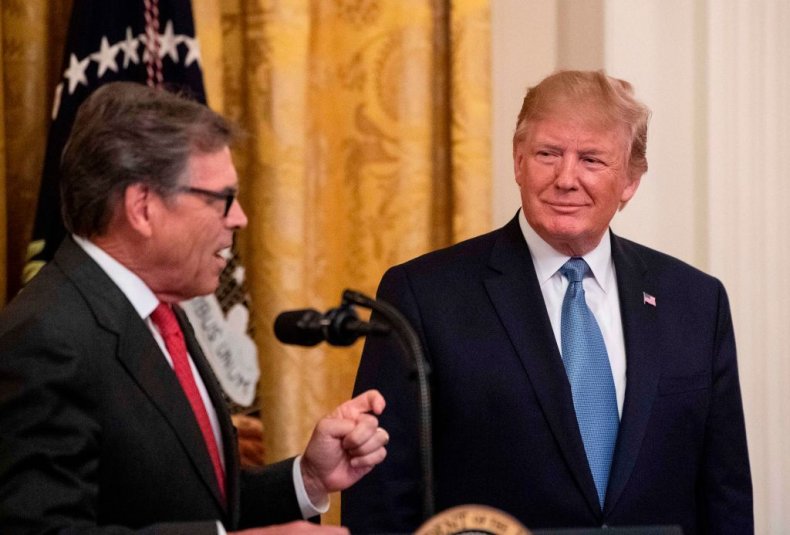 Democratic Congressman Adam Schiff, who represents California and chairs the House Intelligence Committee, said that his committee was now investigating the redactions.
"The role of Intelligence Community is to speak truth to power—that's why we are investigating reports that the White House sought to muzzle science-based testimony on the national security impacts of climate change, including testimony by Dr. Schoonover to our committee last month," Schiff said on Wednesday, The Journal reported. The congressman also said that his committee would be inviting Schoonover to "shed light" on what precisely had occurred.
On Monday, Trump tried to present himself and his administration as a good steward of the environment. In reality, his administration has worked hard to repeal environmental regulations and the president said late last year that he "didn't believe" a report by his own government pointing to the devastating impact of climate change.
In his remarks this week, the president stated: "We will defend the environment but we will also defend American sovereignty, American prosperity and American jobs." He also used long-term statistics, arguing correctly that the U.S. pollutes less now than it did decades ago. However, this was likely an attempt to obscure the reality that greenhouse gas emissions spiked by 3.4 percent last year under Trump's administration.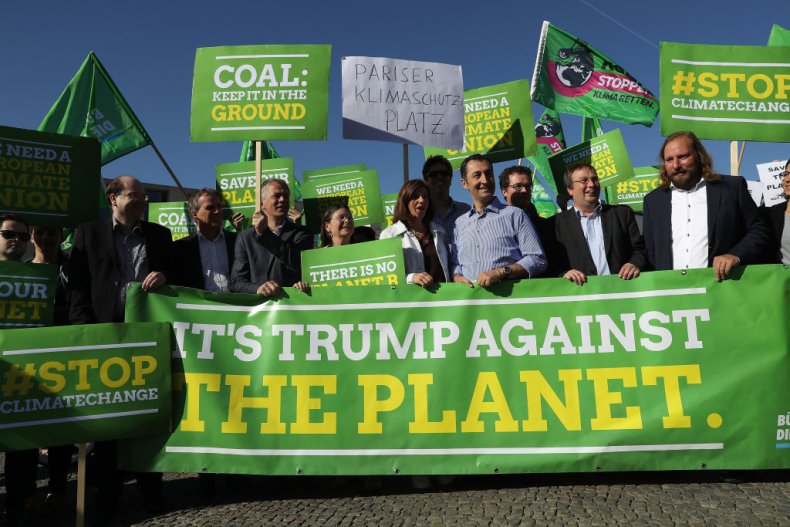 Trump has also announced the withdrawal of the U.S. from the Paris climate accord, which aims to maintain the rise in global average temperatures to below 2°C higher than pre-industrial levels. Every nation in the world, besides the U.S., is currently signed on in support of the international agreement.
Back in November, after The Fourth National Climate Assessment was released by Trump's government, the president dismissed its findings outright. "I don't believe it," he told reporters.
That report warned that "with continued growth in emissions at historic rates, annual losses in some economic sectors are projected to reach hundreds of billions of dollars by the end of the century - more than the current gross domestic product (GDP) of many US states."
It warned that "without substantial and sustained global mitigation and regional adaptation efforts, climate change is expected to cause growing losses to American infrastructure and property and impede the rate of economic growth over this century."