Can Trump's EPA Choice, an Industry Ally, Switch Sides And Defend His Own Lawsuits?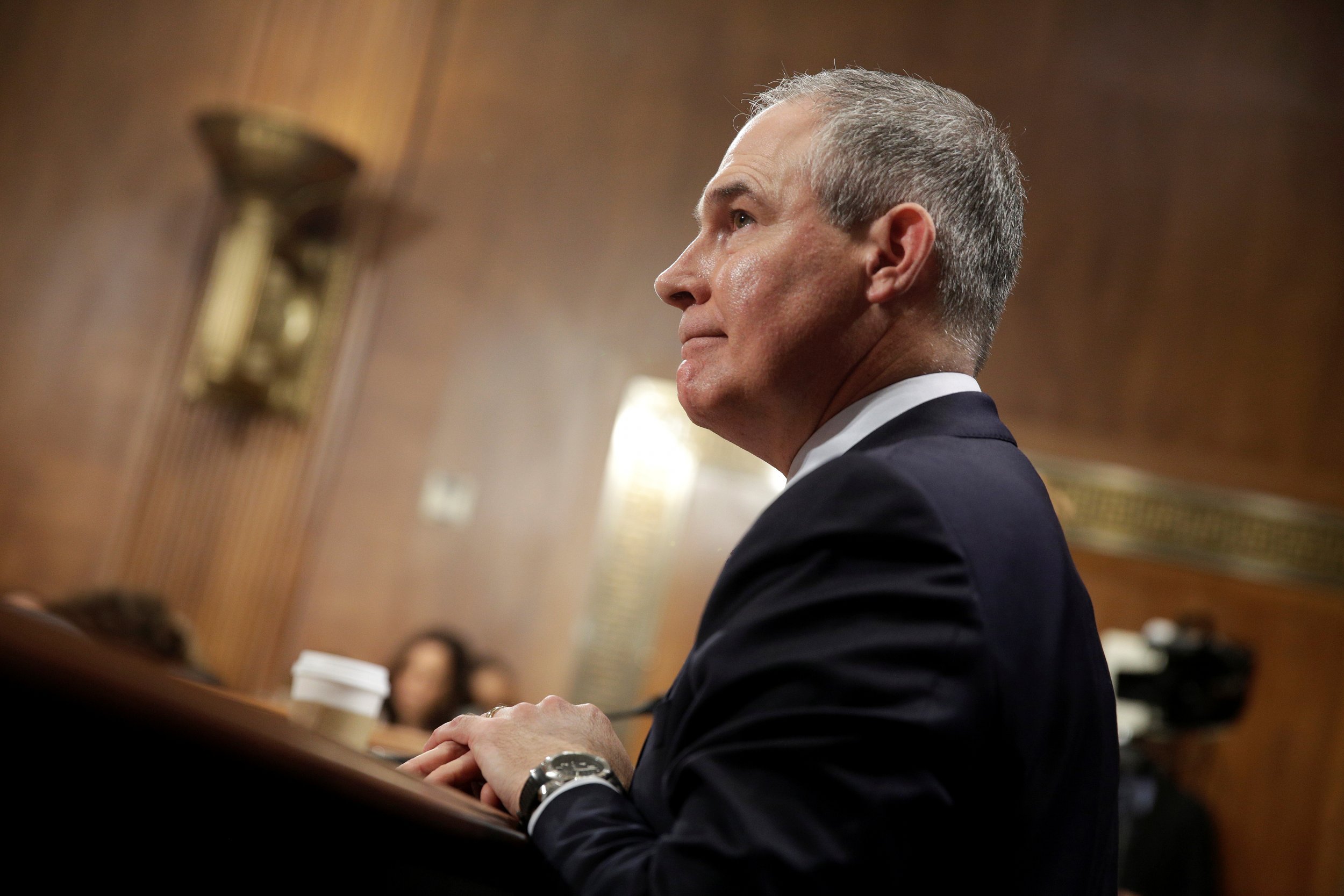 In the classic 1942 film Casablanca, the petty criminal Signor Ugarte (played by Peter Lorre), tells Rick (Humphrey Bogart) that he has made arrangements to leave Casablanca.
"Who did you bribe for your visa?" Rick asks. "[Police captain] Renault? Or yourself?"
"Myself," says the vaguely reptilian Ugarte. "I found myself much more reasonable."
RELATED: Meet the climate change skeptics defending Scott Pruitt
Oklahoma Attorney General Edward Scott Pruitt, Donald Trump's pick to lead the Environmental Protection Agency (EPA), might soon find himself in similar circumstances. He has filed or joined some two dozen lawsuits to block EPA regulations. And the EPA has fought back. But if Pruitt is confirmed, he will be the one to decide how to defend against the suits. And he might find himself much more reasonable.
Indeed, he appears to be laying the groundwork for that. In a Jan. 3 letter to the EPA's ethics officer, Pruitt noted he will face some legal constraints, but said he planned to get around them. "I will seek authorization to participate personally and substantially" in matters involving Oklahoma, he wrote.
The watchdog group Citizens for Responsibility and Ethics in Washington, or CREW, said in its own letter to the EPA that it fears Pruitt will "switch sides" in the suits, leading reasonable people to question his impartiality—and the EPA's integrity.
The lawsuits that he's been involved in as a representative of the state of Oklahoma are sometimes difficult to understand. In 2013, Oklahoma joined an amicus brief in which agriculture groups challenged the EPA's regulations for the release of nitrogen, phosphorous and sediment into water. That might seem reasonable, except that the body of water in this case was the Chesapeake Bay, some 1,300 miles from Pruitt's office in Oklahoma City.
The brief claimed that if the EPA regulations were allowed to stand, "other watersheds, including the Mississippi River Basin (which spans 31 states from Canada to the Gulf Coast), could be next." Pruitt is getting warmer here. The Mississippi is closer than the Chesapeake, but still 400 miles away. In any case, the challenge to the regulations failed.
Pruitt also has argued against the EPA's standards for the emission of mercury, arsenic, and other metals by coal- and oil-fired power plants. The EPA says the improvements in air quality from the establishment of these standards could save billions and reduce workers' sick days. Pruitt filed jointly with two dozen states and several energy and mining companies to block the standards. The litigation is ongoing.
Other suits include several to block carbon emissions standards aimed at fighting global warming and some to challenge water pollution regulations. Energy and mining companies often join in these actions. It's clear from the company he keeps that concerns about his impartiality as the EPA's administrator are justified.
Of all the lawsuits Pruitt has participated in, "not one of those would have produced less air or water pollution, and not one would have produced better environmental outcomes," says John Walke, the director of clean air programs at the Natural Resources Defense Council. The support Pruitt has received from many corporations makes clear "that their support for him to head EPA turns on his active litigation fighting EPA by the side of corporations," Walke says.
In a news release announcing Pruitt's nomination, Trump was quoted as saying, "For too long, the Environmental Protection Agency has spent taxpayer dollars on an out-of-control anti-energy agenda that has destroyed millions of jobs, while also undermining our incredible farmers and many other businesses and industries at every turn." Pruitt, Trump said, "will reverse this trend and restore the EPA's essential mission of keeping our air and our water clean and safe."