Trump Administration Finalizes Energy Rule That Could Cause 1,400 Premature Deaths
The Trump administration finalized an energy policy that could cause 1,400 deaths a year, according to its own accounting. The "Affordable Clean Energy" rule, completed on Wednesday, officially overturned and replaced the Obama administration's Clean Power Plan.
The Clean Power Plan worked to cut dangerous carbon and pollution emissions from the energy sector, but the new plan would make it easier for electricity plants to release toxins into the air by which limiting the regulations for controlling CO2 emissions from power plants that already exist. The EPA itself previously estimated that the new plan could cause 470 to 1,400 premature deaths, 48,000 cases of exacerbated asthma, and 21,000 missed school days compared to the baseline established with the Clean Power Plan.
The New York Times reported last month that the EPA now plans to change the model it uses to report environmental hazards by assuming there would be no extra health benefits to going above and beyond current guidelines for clean air in the U.S.
"Particulate matter is extremely harmful and it leads to a large number of premature deaths," Richard L. Revesz, an environmental lawyer at New York University told The Times. The change to the rule "could be an enormously significant impact."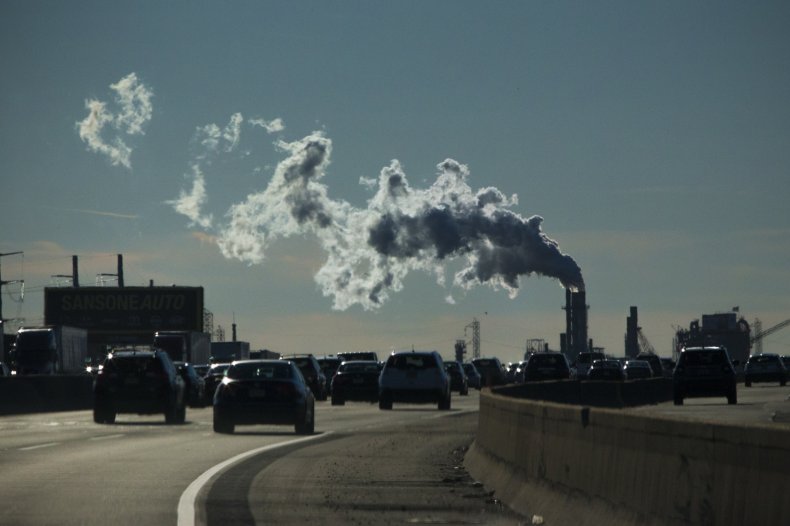 Environmental watchdog groups, meanwhile, spoke out against the finalized rule change. The Natural Resources Defense Council said they would sue the Trump administration over the new rule. "[It] details the many ways Trump's approach ignores the public's demand for climate action, violates the Clean Air Act, and cooks the books on the science behind climate change, air pollution, and the true costs and benefits of addressing both," wrote NRDC President Rhea Suh in a statement.
Suh added that the current plan "would give polluters free rein and doom future generations to a dangerously hostile world."
The National Wildlife Federation wrote in a statement that the EPA's new plan is worse for the environment than no plan at all.
"How we choose to power our nation will determine how serious we are about confronting climate change," said Shannon Heyck-Williams, director of climate and energy policy at the National Wildlife Federation. "The EPA must ensure clean air, water and land for Americans and wildlife. Unfortunately, this plan does nothing to live up to these responsibilities, and instead opens the door to more pollution and the escalating effects of climate change."
Still, the EPA touted the rule-change as a huge win for Trump.
"Today, we are delivering on one of President Trump's core priorities: ensuring the American public has access to affordable, reliable energy in a manner that continues our nation's environmental progress," said EPA Administrator Andrew Wheeler in a statement. "Unlike the Clean Power Plan, ACE adheres to the Clean Air Act and gives states the regulatory certainty they need to continue to reduce emissions and provide a dependable, diverse supply of electricity that all Americans can afford. When ACE is fully implemented, we expect to see U.S. power sector CO2 emissions fall by as much as 35 percent below 2005 levels."
Some 2020 candidates, like Senator Amy Klobuchar, have said that they would make it a priority to reverse the Trump-rule within their first 100 days of office.
Presidential candidate and Washington Governor Jay Inslee wrote in a statement that, "Donald Trump's undying loyalty to coal CEOs is literally killing Americans. Today's action provides yet another egregious giveaway to corporate polluters and fossil fuels. This Dirty Air Rule may be the most destructive environmental policy action ever taken by an American president, and it will foist upon the American people tens of billions of dollars more in climate and health costs, over the next decade and beyond."
He added that "This proposal is morally reprehensible: This is a bailout for coal CEOs that will lead to more premature deaths, more children with asthma and more impacts of climate change across the world. We need to eliminate coal by 2030, while supporting the coal workers who are seeing their pensions slashed by greedy coal company CEOs."