Trump Era Is Encouraging Rise of World's Dictators, Human Rights Group Says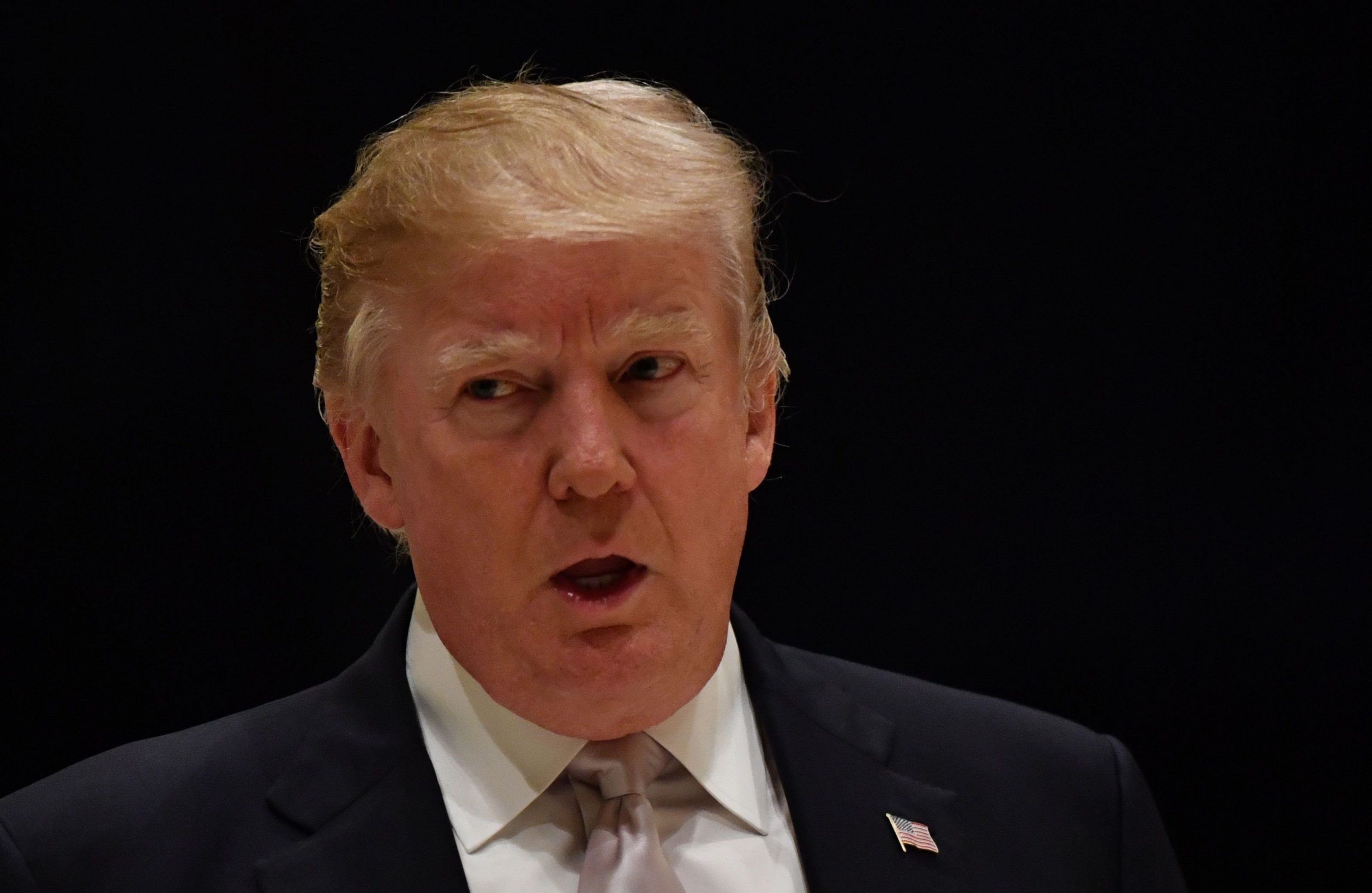 A prominent human rights group has accused Donald Trump of encouraging the rise of oppressive leaders around the world.
In its annual report analyzing the state of human rights across the globe, Human Rights Watch (HRW) warned that the surge of authoritarian populists seems increasingly inevitable with the U.S. led "by a president who displays a disturbing fondness for rights-tramping strongmen."
The group's director, Kenneth Roth said Trump's failure to condemn "strongmen" like Russian President Vladimir Putin and Philippines leader Rodrigo Duterte has had dangerous implications outside the U.S.
Trump "has this insatiable admiration for strongmen," Roth said in an interview with The Associated Press.
"This makes it much more difficult to stigmatize these authoritarian leaders when Trump says these are great guys," he said.
Read more: Global respect for U.S. leadership dropped sharply under Trump—the opposite happened under Obama
The report said Philippines leader Duterte presented "an especially brazen and deadly example of a populist challenge to human rights."
The leader took office in 2016 encouraging the country's police to kill drug suspects, resulting in an epidemic of police shootings that HRW said has killed more than 12,000 people in a year and a half.
Rather than condemning the killings, HRW argued in its report that Trump "seemed to mainly admire Duterte's 'strongman' qualities."
In April, the U.S. leader broke with the Obama administration's criticism of Duterte's drug war, praising the deadly initiative as a "great job" and inviting Duterte to the White House.
The HRW report also warned that accusations of "fake news" leveled against the media can be used by governments to promote censorship. On Wednesday Trump announced the "winners" of his self-proclaimed "Fake News Awards," in which The New York Times topped the list.
"We should be very careful not to use the fake news phenomenon as an excuse for governments to get into the censorship business," Roth said.
An annual report by Washington think tank Freedom House on Tuesday sounded a similar warning, alleging that basic rights and political freedoms in the U.S. are quickly deteriorating under the Trump administration.
The report said Trump's frequent attacks on key institutions like the media and the courts could send a message to dictators abroad that it's okay to delegitimize those institutions in their own countries.
In August 2017, the United Nations High Commissioner for Human Rights also expressed concern that "freedom of the press" in the United States was "under attack from the President."