A Trump Era Health Care Rule Is Breaking the Law—and Harming Patients | Opinion
Among Americans who take prescription drugs, a quarter struggle to afford their medication. For those who are in poor health or have low incomes, the portion is even higher.
These days, the rising cost of everyday goods and services is forcing more people to face difficult decisions and ask themselves: How can I pay for utilities, the groceries, or the medicine that's keeping me alive?
Now imagine that someone offers you financial assistance for the express purpose of paying for your medicine—problem apparently solved. But in a cruel twist, your health insurer pockets that assistance, without counting it toward your annual deductible or out-of-pocket maximum.
That's why the HIV+Hepatitis Policy Institute, the Diabetes Leadership Council, and the Diabetes Patient Advocacy Coalition filed suit in federal court, challenging the Trump-era federal government rule that allows insurers and pharmacy benefit managers to carry out this harmful practice.
The crux of the matter is the definition of "cost sharing"—which goes to show that seemingly small details can sometimes make billion-dollar differences.
As just about every American with health insurance knows, monthly premiums don't cover all expenses. We also pay a deductible and a variety of "cost-sharing" fees, such as copays for doctor's visits or prescription drugs. The amount we have to pay via cost sharing is capped annually, but it's still a massive sum of money. Next year, the limit for an individual is a staggering $9,100 and $18,200 for a couple or family.
The federal government defines cost sharing as "any expenditure required by or on behalf of an enrollee."
That "on behalf of" is important. It means anyone can help pay a patient's cost-sharing fees. Her kids could kick in. Or members of her church congregation, or a friend who organized a crowdsourcing campaign.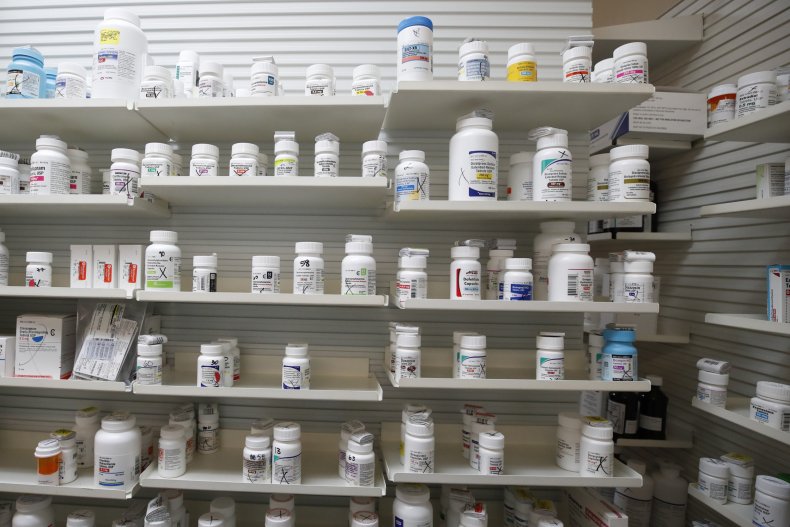 Recognizing that some patients need help buying medication, drug manufacturers have for years provided copay assistance to help cover the cost. In fact, their assistance totaled to $12 billion in 2021. Imagine how many people would have skipped taking their medications if they did not have this support.
That's now becoming the reality. In 2019, the Trump administration issued a rule that would've required insurance companies to count copay assistance toward a patient's cost-sharing obligations, but the administration mysteriously never enforced it. The following year, the administration reversed course and issued a rule allowing insurers to decide for themselves whether to count copay assistance.
This rule, which we're challenging in court, allows insurers to implement so-called copay accumulator adjustment programs, a fancy term that effectively legalizes double dipping by insurance companies.
For example, let's suppose that on Jan. 1, a patient with a $4,000 annual deductible receives $4,000 in copay assistance to cover the cost of her medication for three months. The insurer collects the copay assistance. She picks up her drug with no problem and believes her deductible for the year has been met.
But when she goes to refill her prescription the next time, she learns that the insurer hasn't been counting her copay assistance toward her deductible. To pick up her drug, she has to come up with $4,000. Like many people, particularly these days, she doesn't have that kind of money. She leaves the pharmacy without her prescription. Since she can't take her medication as prescribed, her health is seriously jeopardized as a result.
Insurers are taking advantage of this opportunity. The percentage of privately insured people covered by plans that include accumulator adjustment programs increased from 28 percent in 2018 to 43 percent in 2021—and will surely continue to rise if nothing is done.
The rule violates federal law—not only by allowing insurers to collect more out-of-pocket expenses than their legal limit under the Affordable Care Act, but by directly contradicting the government's own definitions of what qualifies as cost sharing in the federal code and in the ACA. And by giving insurance companies discretion to decide what cost-sharing is and whether or not to count drugmaker assistance, the rule is arbitrary and capricious—making it illegal.
Worse, the Department of Health and Human Services (HHS) rule makes patients pay substantially more for prescription drugs, which is exactly the opposite of what policymakers have zeroed in on as a priority.
The Biden administration has the authority to change the rule and allow copay assistance to count. But to date, they have not taken the steps to protect patients. On behalf of everyone who depends on prescription drugs and copay assistance to afford them, we hope this suit will compel the federal government to stop this illegal practice among insurers and pharmacy benefit managers once and for all.
Carl Schmid is executive director of the HIV+Hepatitis Policy Institute, which promotes quality and affordable health care for people living with or at risk of HIV, hepatitis, or other serious and chronic health conditions. Follow the HIV+Hepatitis Policy Institute on Twitter: @HIVHep
The views expressed in this article are the writer's own.